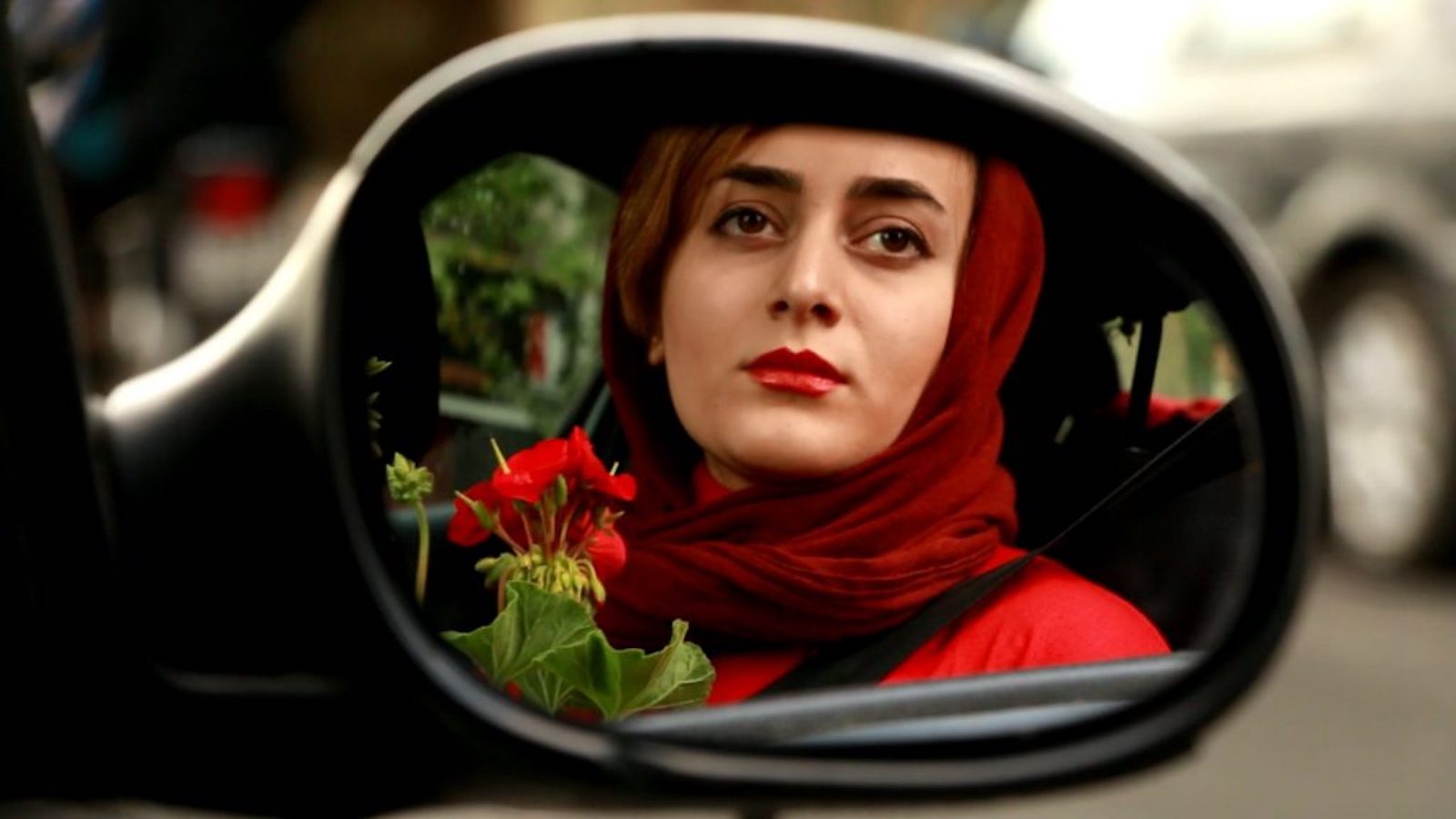 A year ago, what should have been the 10th anniversary celebration of Penn's Middle East Film Festival had to be canceled as the coronavirus pandemic put the country and the University on lock down. This month, the festival returned in a much different format. On March 23, the Middle East Center (MEC) virtually hosted five filmmakers from across the Middle East for an event called "Five Degrees of Separation: A Dialogue on Middle East Cinema in 2021."
The discussion featured Iman Behrouzi of Iran; Hisham Bizri of Lebanon; Nadav Lapid of Israel; Tolga Ornek of Turkey, and Sameh Zoabi, who was raised in a Palestinian village near Nazareth in Israel. The event was moderated by Meta Mazaj, senior lecturer in cinema and media studies at Penn.
In non-COVID times, the festival showed five films over five days, but in lieu of that each director shared a link to one of their films, which attendees could watch before or after the virtual conversation: Behrouzi's "Love in Close-Up," Bizri's "SHOOQ," Lapid's "Synonyms," Ornek's "Labirent," and Zoabi's "Tel Aviv on Fire."
The panel discussed how to fight against the West's preconceptions of the Middle East, how they became drawn to their mode of filmmaking, and how international streaming services are changing what's offered to audiences around the globe and not always for the better.
The festival was co-sponsored by the Department of Near East Languages and Civilizations, Jewish Studies Program, and cinema studies program in the School of Arts & Sciences. The directors were chosen by the Middle East Film Festival committee, who each selected a director from their region to invite to the dialogue. MEC Executive Director John Ghazvinian presented a special award to Nicola Gentili, associate director of the cinema studies program, who originally conceived of the festival a decade ago.
"There's no way we would be here today without the 10 years of incredible effort he put into this," Ghazvinian said.
Gentili quipped that the replica Oscar, which he'll collect physically once Penn is back in-person, was now his favorite statue next to Michelangelo's David.
The Middle East has always been defined in the West by faith and conflict, but the region offers so much more for cinematic storytelling, with its culture, history, interactivity among its borders, and rich heritage, Ornek said.
He said he tries to address these prejudices in the films he makes.
"I'll give you an example. I'm working on a film in L.A. that has Turkey in it, and in every meeting it always comes to me saying, 'I'm not going to open a shot of Istanbul with a mosque and a call to prayer.' Istanbul is that and much, much more, and I'm sick and tired of defining Turkey, Istanbul, and the Middle East only by that," he said.
All were aware of these preconceived ideas about the region, and the challenges of counteracting those ideas about their work.
"It's okay to classify it but not to pigeonhole it. It's not Middle Eastern cinema; it is cinema that comes out of the Middle East," said Ornek.
For Lapid, many of his films have had French funding, and it can complicate things, even if the intentions are good.
"You always find yourself in a kind of danger of either providing postcards from your place, or looking at your reality with a foreign gaze," he said. "I feel that filmmakers from special zones like the Middle East are forbidden to talk about the moon, forbidden to talk about sex; they're forbidden to talk about love; they're forbidden to talk about life. They want you to talk about Israeli/Palestinian conflict."
Zoabi noted there is filmmaking happening in Iraq, Syria, and Gulf countries that about all aspects of life there, but it's very difficult to get funding to tell stories that don't fit the preconceived Western narrative.
"What makes it out to become international successes are those films that reconfirm everything that people outside the Middle East want to know," he said.
Middle Eastern and particularly Iranian directors are expected to make films about where they are from, and they aren't typically big winners at film festivals in the West, yet when westerners make films about the Middle East and Iran, they are particularly well received at film festivals, Behrouzi said.
Bizri said he isn't motivated by film festivals and awards shows, and that frees him to create what is truly important to him.
"I'm only interested in art, because that's the only thing that really matters in the end," he said. "When you go in Rome, what's left? Art and architecture, all the other stuff is forgotten. And that's exactly what will be for us. The only thing that will stay for us is art."
A video of the event and links to the films shared by participants can be accessed on the Middle East Center's website.
The Middle East Film Festival Committee includes Penn's Mahyar Entezari, Huda Fakhreddine, Nili Gold, Ibrahim Miari, and Feride Hatiboglu, as well as Iris Drechsler, member of the board of directors of the Philadelphia Jewish Film Festival.