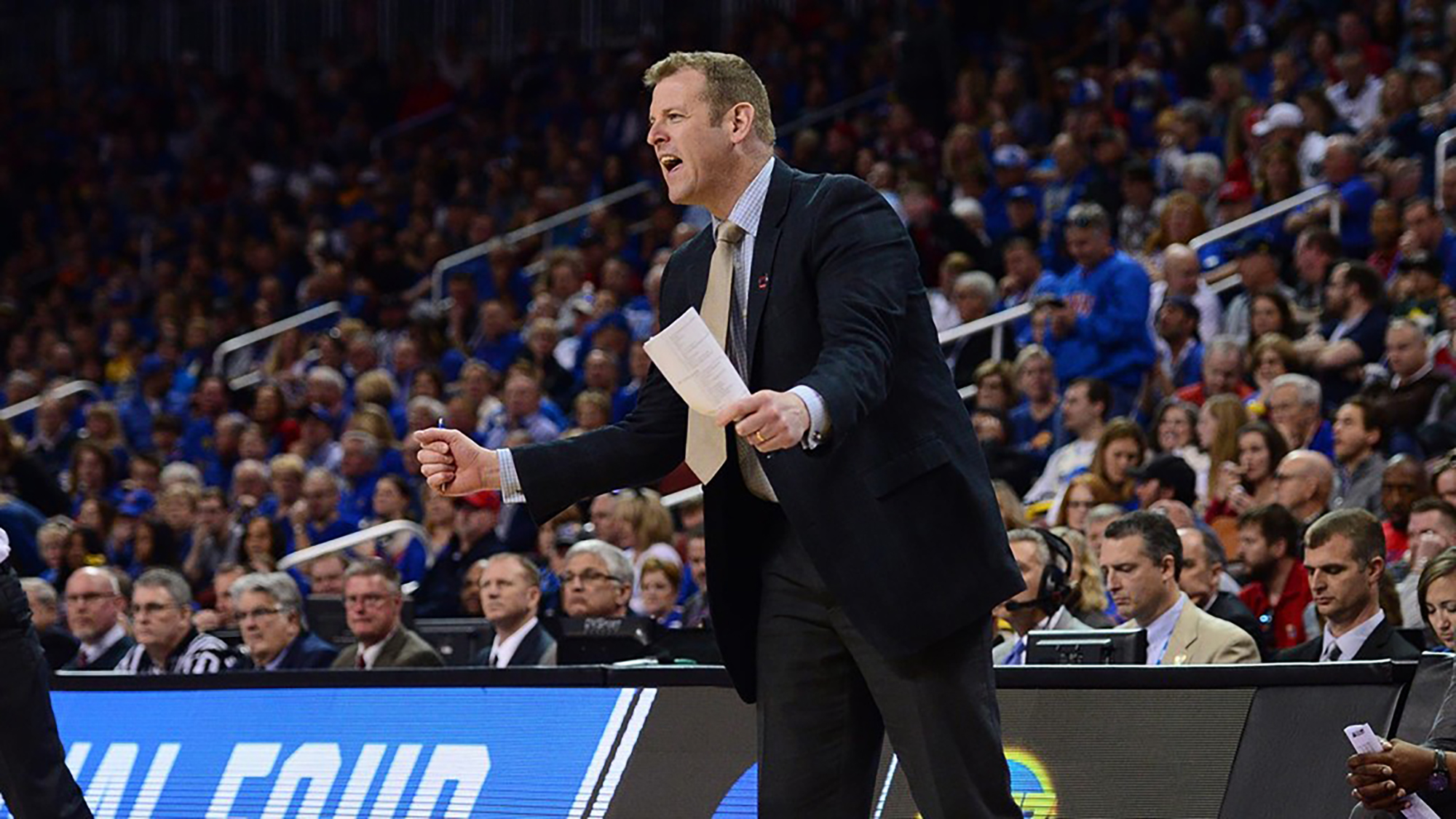 Steve Donahue, the John R. Rockwell Head Coach of Men's Basketball, has announced the promotion of Nat Graham to associate head coach.
 
Graham is entering his fifth season on the Penn men's basketball staff, and has been on the bench with Donahue for a total of 12 years at Cornell (five), Boston College (four), and Penn (three). While at Boston College, Graham was Donahue's associate head coach for three seasons.
A 1997 Penn alumnus, Graham also played on two undefeated Ivy League championship teams when Donahue was an assistant at the University in the 1990s.
"I am very happy to promote Nat to associate head coach," says Donahue, who is entering his fourth season leading the Quakers. "His leadership and mentoring over the last three seasons is a big reason why we achieved the success we have. He is a terrific recruiter, and as good as there is in the tactical side of the game."
Penn finished last season with a 24-9 record and as champions of the Ivy League Tournament. They advanced to the NCAA Tournament for the first time in 11 years, where they fought hard against No. 1 seed Kansas before losing 76-60. 
"I want to thank Steve Donahue and the Penn administration for their belief in me and for the opportunity to continue working at my alma mater in an expanded role," says Graham. "I appreciate Steve's mentorship throughout my career. I'm proud to be a part of a basketball program with such a rich tradition and an institution that is both elite and inclusive. As a staff, we are fortunate to work with outstanding young men and talented student-athletes. I am excited for the future of the program and continuing to be a part of such a special place."
 
The Quakers will open the 2018-19 campaign at George Mason on Tuesday, Nov. 6. The home opener comes three days later, when Penn hosts Rice University at 8 p.m.