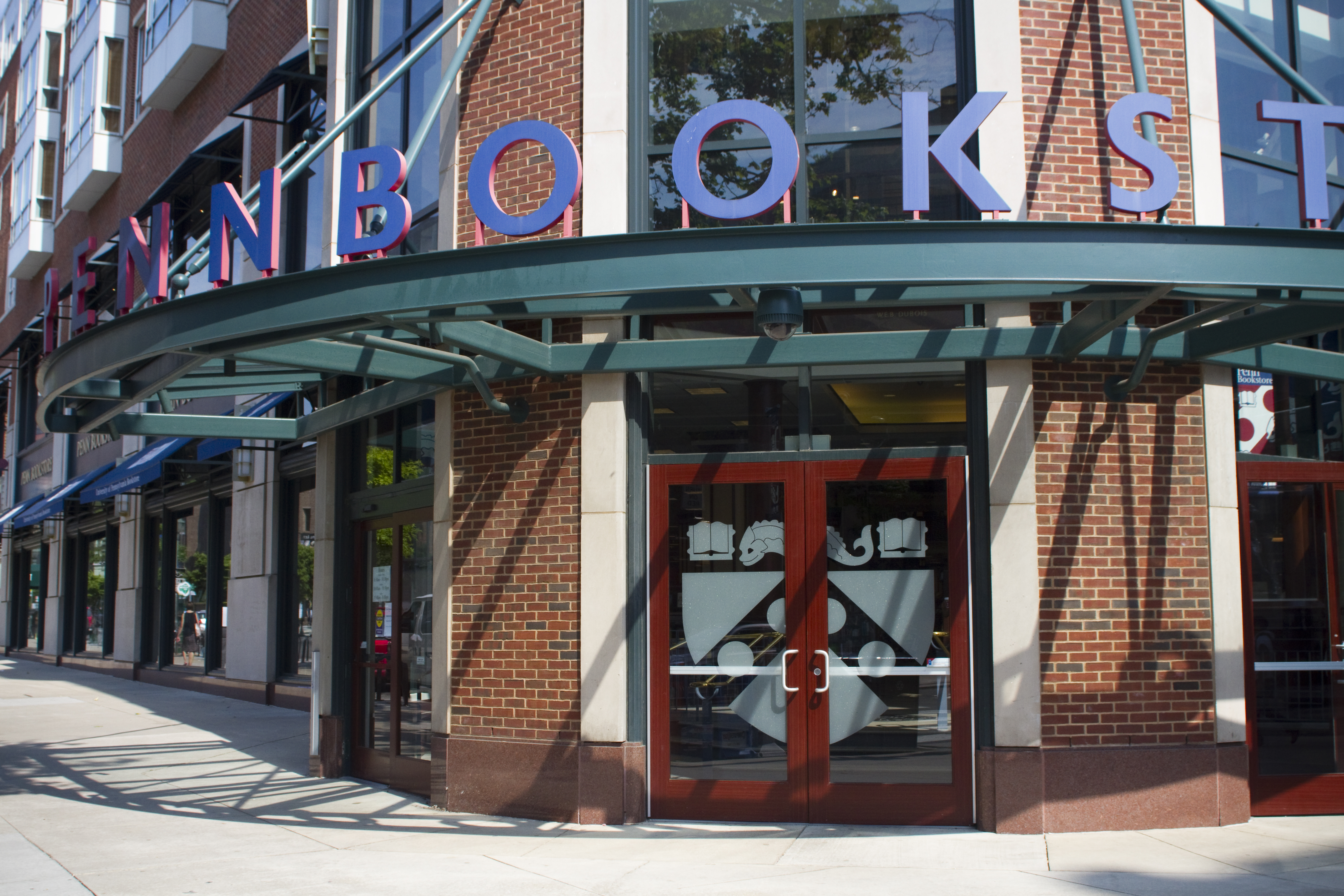 As soon as students left for the summer, a myriad of renovations commenced across campus, including at the Penn Bookstore. In the blink of an eye—or so it seemed—the University staple was transformed, with more refurbishing still to come.
The 50,000-square-foot Bookstore, operated by Barnes & Noble Education, is one of the largest of its kind ever built, and known for its "super store concept," says Christopher Bradie, associate vice president of Penn's Business Services Division.
"The notion of design was to combine the best aspects of a retail store and an academic store," he says. "There's a lot of investment necessary to be worthy of that status."
Every five years, Penn and Barnes & Noble have a good look at the facility, and agree on enhancements to keep it fresh. Its last significant renovation, Bradie says, was in 2013.
So far, one of the biggest changes has been the eight-week revamp of the café upstairs. Now a fully licensed Starbucks, patrons can use their gift cards and mobile apps to pay for goodies, and receive Starbucks rewards points. A full variety of coffee drinks, as well as food options, are now available, too. Seating has also been restructured, with more large, shared tables instead of individual seating.
"That wasn't just us and Barnes & Noble," says Bradie. "Starbucks played a strong role in that, making sure it fits into the collegiate space."
Next to Starbucks on the second floor is a reworked "marketplace," which now offers a wide variety of grab-and-go goods, including everything from chewing gum and lip balm to salads and sandwiches in its refrigerated section. 
The marketplace and Starbucks serve as bookends to the closed-off event space, which typically hosts author talks in the evenings. Food and drinks aren't restricted within the space, explains Bradie, making it a perfect spot for quiet studying—and munching—during the day.
On the structural side, work on replacing the two escalators in the Bookstore will begin this week. Expected to be completed in January, it's an undertaking that Bradie and his team at Business Services, as well as Facilities and Real Estate Services and the Division of Public Safety, are working meticulously to make as seamless as possible. 
In the coming months, the 40 tons of escalator equipment installed in the 1990s will be disassembled, removed, and replaced. To make sure disruption is minimal, the movement of large equipment—which will close part of Walnut Street—will take place over night.
Also, for the first time, stairs have been installed within the Bookstore—running parallel to the escalators.
"They look so natural, like they've always been there," says Bradie. "We had the intention of making them aesthetically right, but also practical—we needed a way for people to get up and down as an alternative to the elevator."
Although the stairs have been implemented as "temporary," the feedback has been "overwhelmingly positive," notes Bradie. "We'll have to think about whether it still makes sense to take them out now, since they've been so well-received by people."
Since the escalator project is being completed in an active retail space, Bradie says FRES has "gotten creative" in figuring out ways to make what would be otherwise bare-looking construction walls part of the environment, too.
"We're trying to take a situation that's by nature disruptive and make it attractive for the community by blending in," he says, adding that, for the most part, the project won't affect the Bookstore's operating hours, or those of its SEPTA Travel Center.
Also, the Bookstore's restrooms were improved over the summer with new tiles, hand dryers, stalls, and equipment. The elevator was refurbished as well.
After January, Bradie says the Bookstore will focus on renovations involving flooring and fixtures, and other enhancements, including a merchandise revamp.
Although there are no firm plans yet, some ideas include book title-selection and placement, making the store more "shoppable," and including more clothing items specific to alumni, faculty, and staff. Bradie says the changes will surely be "exciting."