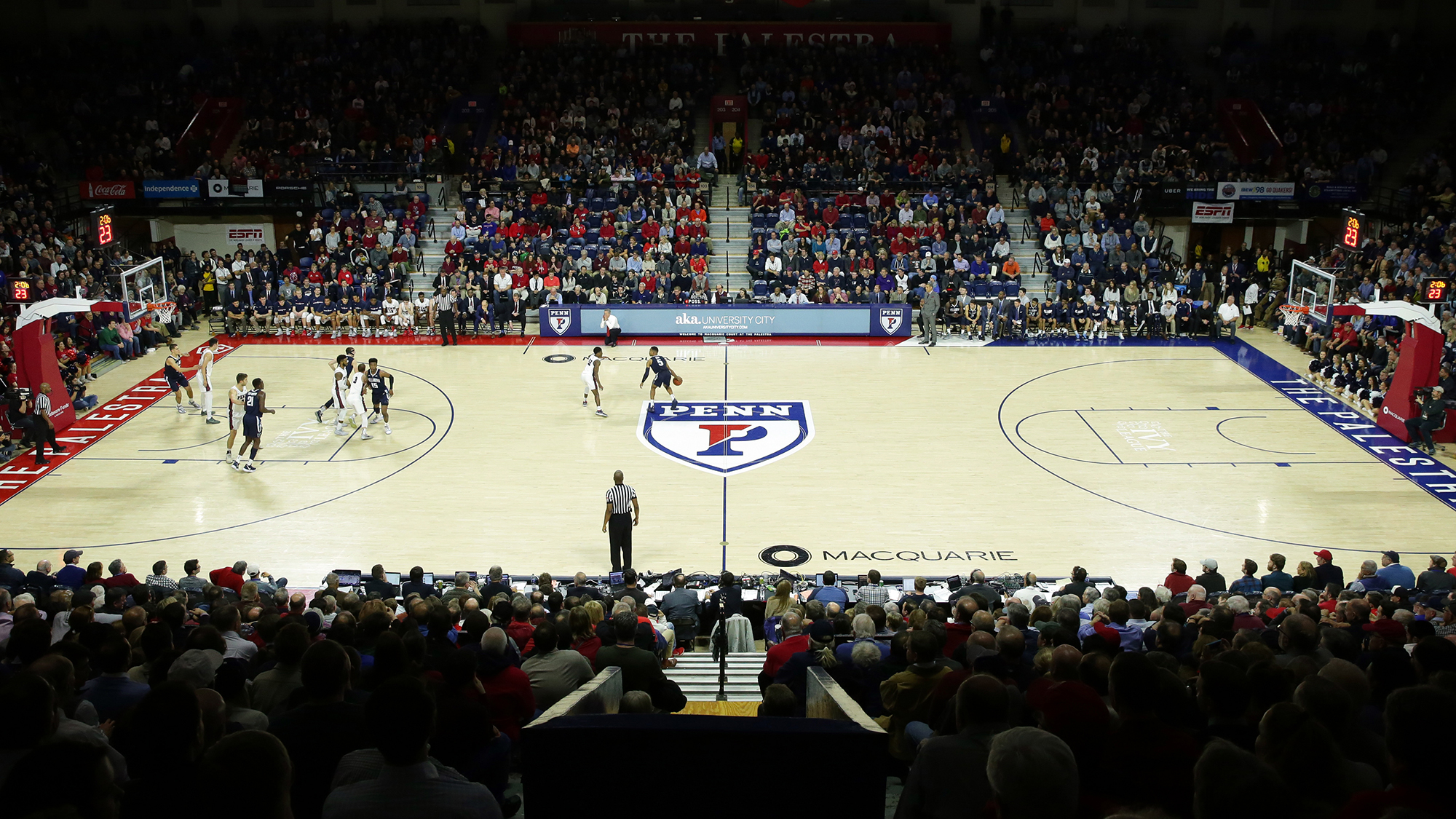 The Division of Recreation and Intercollegiate Athletics has announced that spectator guidelines from all home fall-sport competitions will continue for winter sports where spectators are permitted, with a greater emphasis on mask-wearing at all indoor facilities.
All fans are required to wear a mask that covers their nose and mouth at all times upon entering, and throughout an indoor competition venue, except when removing intermittently for eating and drinking. This applies to all hospitality areas, media workspaces, or restrooms within, or adjacent to, the competition venue. Although competing student-athletes and officials are not required to wear masks during active warm-ups or competition, masks are required to be worn by those individuals on team benches and in locker rooms.
All spectators in attendance (12 years old and above) must attest to having been vaccinated, register their contact information in the event of a COVID exposure where follow-up from contact tracers is required, and perform a daily symptom check the day of their intended attendance at all winter sport competitions to access an indoor competition venue. (Guardians will attest for spectators aged 12-17 under their supervision). Spectators are reminded to monitor their health symptoms daily and not attend an event if they feel sick.
Members of the Penn community attending competitions should already be enrolled in PennOpen Pass and fill it out daily. Spectators and campus visitors should access PennOpen Campus on game days to receive the required green PennOpen Pass for admission to competition venues.
Concessions will only be made available for purchase to spectators at ticketed events. Fans are permitted to bring their own food and non-alcoholic beverages into all other athletic facilities.
Doors open 60 minutes prior to the scheduled start of all ticketed and non-ticketed winter sport competitions (except men's basketball, which is 90 minutes). Spectators aged 5-11 will not be required to be vaccinated but must wear masks at all times. Spectators under the age of 5 are strongly encouraged to wear masks, if able.
Winter sport spectator guidelines fall under Penn's updated guidance for Visitors.