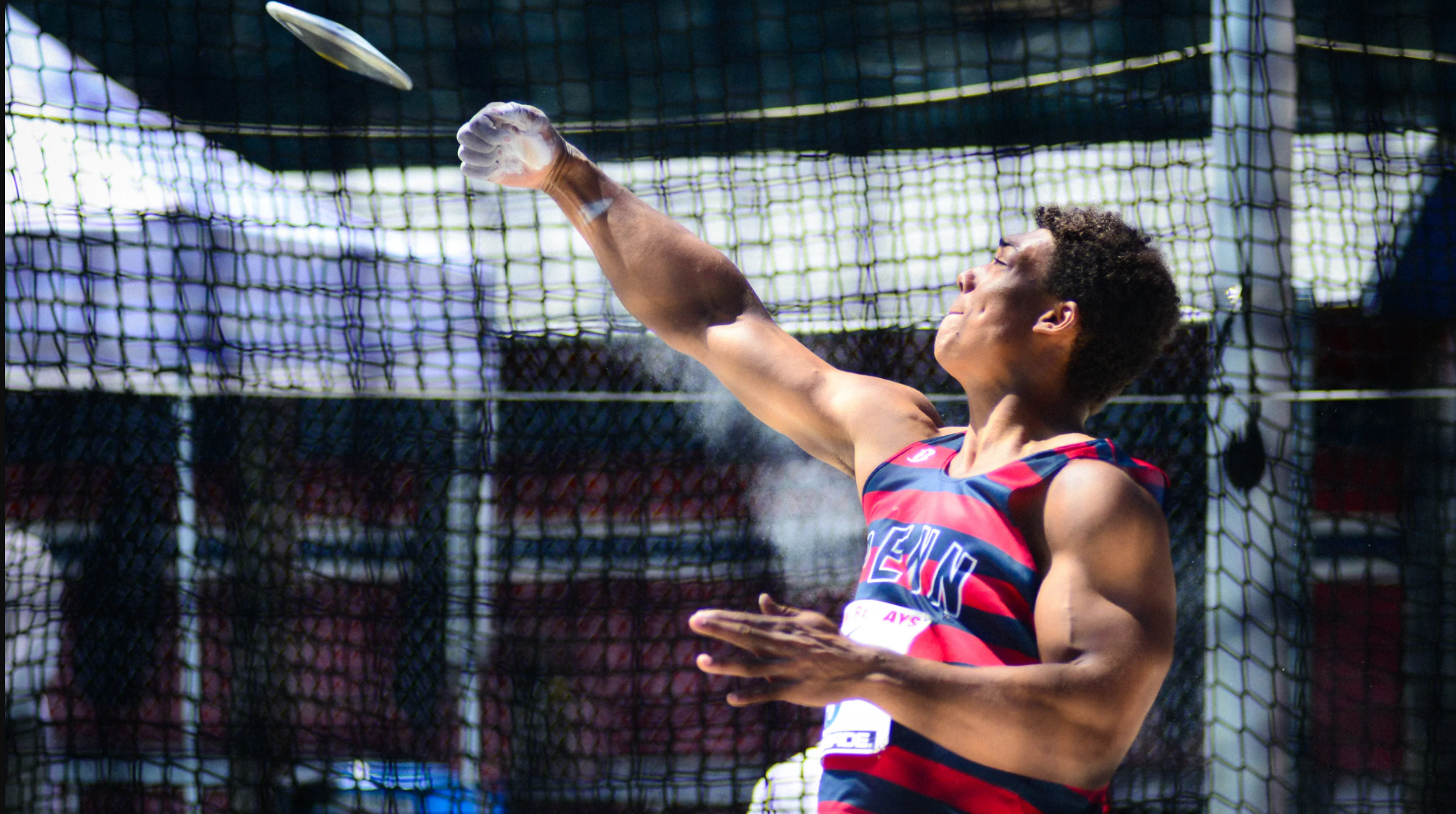 The U.S. Olympic Team Trials - Track & Field are running from June 18-27 at the University of Oregon's Hayward Field in Eugene, and five declared Quakers are participating. The top three finishers in each event advance to the Tokyo Olympics if they meet the Olympic standard for their event. 
Last Friday, June 18, rising sophomore Isabella Whittaker finished 24th in the first round of women's 400 meters with a time of 52.96.
A native of Laurel, Maryland, Whittaker recently completed an outstanding freshman season in which she set school records in the 200 meters (23.62) and 400 meters (51.92), and became only the third female runner in Ivy League history to run a sub-52 400 meters.
On Saturday, June 19, rising junior Marc Minichello placed first in the qualifying round of the javelin throw with a toss of 76.63 meters (251 feet, 5 inches). He advanced to Monday's final round, where he placed fourth with a throw of 76.73 (251 feet, 9 inches).
Minichello, from Exeter, Pennsylvania, holds the second-best mark in school history in the javelin throw (77.15 meters/253 feet, 1 inch). He was an NCAA Outdoor Championships Qualifier, the Outdoor Heps Champion, a First-Team All-Ivy selection, and an Honorable Mention All-American his freshman season.
A trio of alums are competing in the Team Trials this evening.
2020 alumna Nia Akins will compete in the women's 800 meters at 7 p.m. (West Coast time)
From San Diego, Akins is one of the greatest track & field athletes in school and Ivy League history. In 2019, she placed second in the nation in the 800 meters in the NCAA Outdoor and Indoor Championships. She ranks first all-time in program history in the indoor and outdoor 800 meters, indoor and outdoor 4x800, indoor 1000 meters, outdoor DMR, outdoor 4x400 relay, and outdoor 1500 meters.
Sam Mattis, a 2016 alumnus, and Noah Kennedy-White, a 2017 alumnus, will both take part in the discus at 7:05 p.m. (West Coast time)
Mattis, of East Brunswick, New Jersey, was the 2015 NCAA National Champion in the discus and the 2015 USTFCCCA Outdoor Male Field Scholar Athlete of the Year. He holds the school record in the discus with a mark of 67.45 meters (221 feet, 3 inches). 
Kennedy-White, from Jericho, New York, ranks third all-time in school history in the discus, with a throw of 57.71 (189 feet, four inches). He was a NCAA Outdoor Qualifier in the discus in 2017, the 2017 Outdoor Heps Champion in the discus, and a 2017 Outdoor First-Team All-Ivy selection.