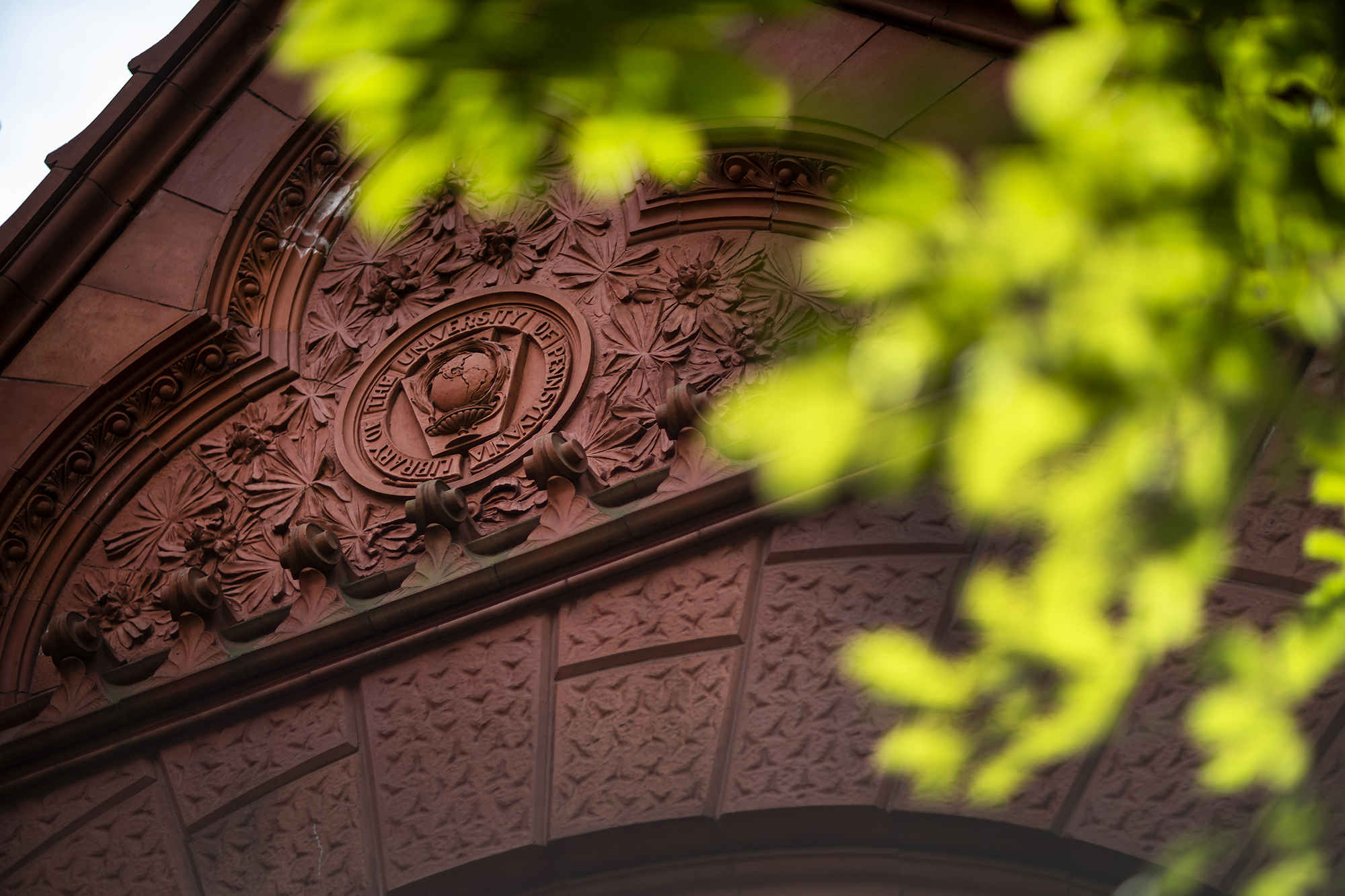 Amidst a resurgence of hatred and bigotry against Jewish people in society and on college campuses, including recent incidents at Penn, on Nov. 1 President Liz Magill launched Penn's Action Plan to Combat Antisemitism in a morning message to the Penn community. A whole-University approach, anchored in the U.S. National Strategy to Counter Antisemitism, the Plan centers on three broad areas: Safety and Security, Engagement, and Education.
"Across the country and world, we are witnessing pernicious acts of antisemitism, including on college and university campuses," Magill said. "I am appalled by incidents on our own campus, and I've heard too many heartbreaking stories from those who are fearful for their safety right here at Penn. This is completely unacceptable."
Magill described the Plan as "our dedicated commitment" to counter antisemitism "on campus and beyond," and noted additional efforts the University will unveil to address other forms of hate, including Islamophobia.
"I believe that in times of such pain and anger, we must act, guided by our common values and Penn's founding mission of creating knowledge, sharing it for good, and educating the next generation," said Magill. "We must bring our research, teaching, and service mission to bear on urgent challenges in the world. We must find and build common ground and be a community that sees, hears, and supports all its members."
The Plan includes several steps to strengthen existing efforts and to enlist new measures to prevent, address, and respond to antisemitism and other forms of hate. As part of this work, Magill is constituting a new University Task Force of faculty, student, staff, and alumni leaders to guide efforts to address antisemitism, chaired by Mark Wolff, the Morton Amsterdam Dean of the School of Dental Medicine.
"Among leading universities, Penn is distinguished by our proud history as a welcoming place for Jewish people, a home for leading Jewish scholarship, and by our important, successful partnerships with Israeli and Palestinian Dental academic institutions," said Wolff. "So, it is even more incumbent upon Penn that we take a leadership role in combatting antisemitism on our own campus and campuses everywhere. With this Action Plan, this Task Force that I am proud to lead, and the combined expertise of our academic community, I believe we will."
The Division of Public Safety will also complete reviews of safety and security for all Penn-affiliated religious life centers, in addition to its current, increased security presence at these centers and at events and spaces across campus. Penn will further boost educational and training programs to ensure antisemitism awareness, prevention, and response are an integral part of equity and inclusion programs for faculty, staff, and students. The University will also develop and advance partnerships with campus-based, and local, regional, and national organizations, including the American Jewish Committee, to counter antisemitism on college campuses.
In addition, Penn will recruit a new, experienced leader with expertise in preventing and responding to antisemitism, Islamophobia, and other forms of hate. The Plan also described investments to strengthen academic scholarship on antisemitism and its impact on society, including supporting faculty-led efforts that build on the scholarly and programmatic strength of Penn's Jewish Studies Program, the Herbert D. Katz Center for Advanced Judaic Studies, and the Middle East Center. And Penn will work with student organizations and other groups to encourage efforts to understand the interconnectedness of different forms of bigotry and oppression, including a new Student Advisory Group focused on the Jewish student experience at Penn.
"With this plan, Penn is building and strengthening its historic commitment to its Jewish community and providing a roadmap for meaningful action and learning to fight antisemitism," said Julie Platt, Vice Chair of Penn's Board of Trustees. "President Magill is providing critical leadership here, at a time when it is absolutely essential to clearly communicate, in word and deed, that antisemitism will not be tolerated at Penn, and the security and safety of our community is a priority."
As part of the announcement, Magill also acknowledged the interconnectedness of antisemitism, Islamophobia, and other forms of hate, and committed to convening and charging a Presidential Commission, chaired by Vijay Kumar, Nemirovsky Family Dean of Penn Engineering, and Katharine Strunk, dean of the Graduate School of Education, to address these challenges. Details on this concurrent effort will follow.
"I know that our Palestinian, Muslim, and Arab communities feel unseen and that their pain and grief have not been acknowledged. They have also been targeted with harassment and horrific threats," said Magill. "This is unacceptable and must be address with equal vigor."
In closing, Magill called upon the Penn community to put their care and commitment to the University to work in moving it forward. "We can and will do better to combat antisemitism and to reject hate in all its forms," she said. "I look forward to continuing to work with all of you as we move forward together."
To read Penn's Action Plan to Combat Antisemitism in its entirety, visit https://antisemitism-action-plan.upenn.edu/.