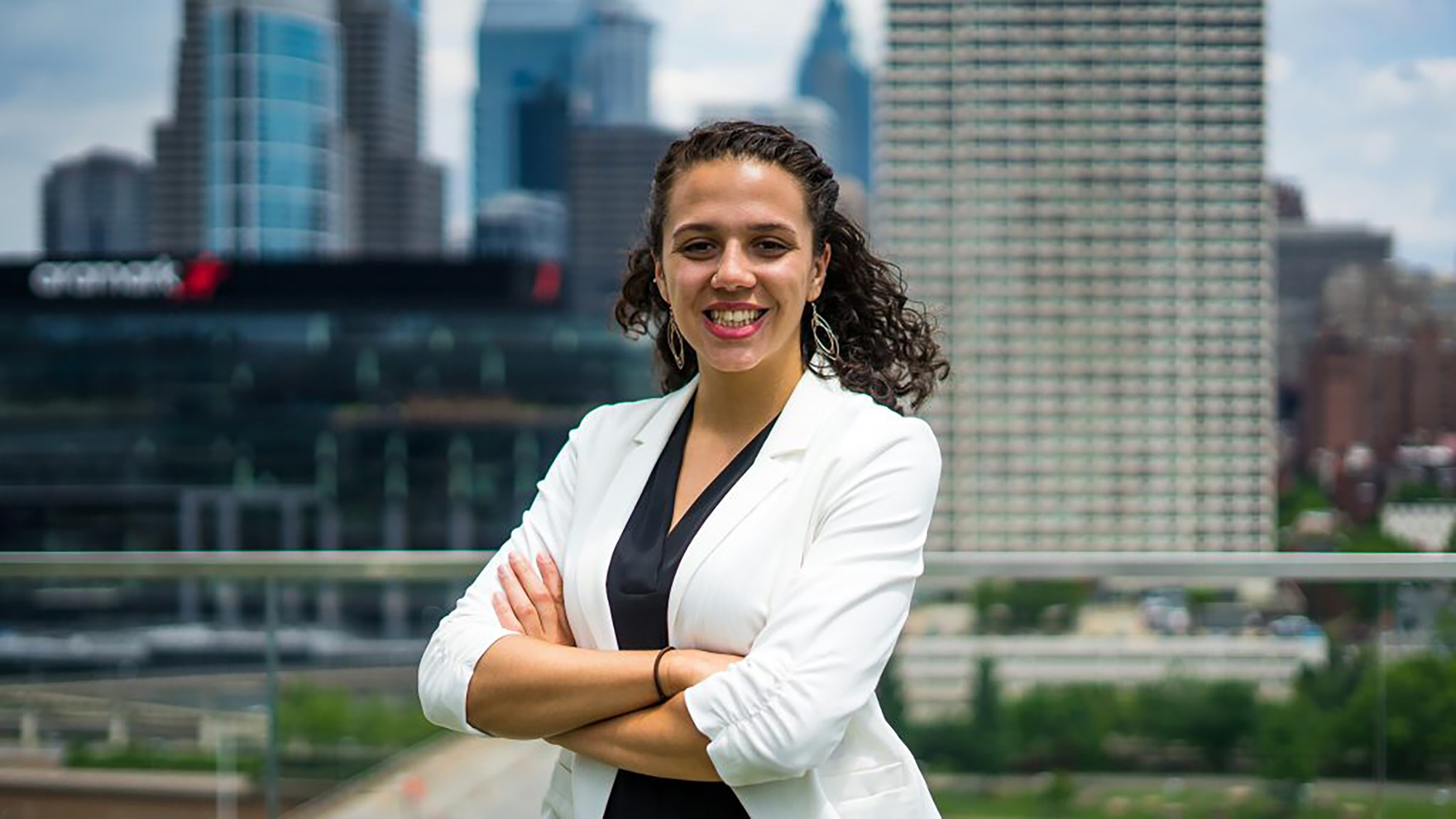 Early in Sarah Parks' freshman year, she sent an email to Brad Fadem, then the director of operations for Penn men's basketball. Looking for something to fill the time she had spent playing sports in high school, she posed a simple question.
"I just said, 'Hey, I played basketball and I like basketball—can I be a manager?'" recalls Parks, a 2019 graduate of the Wharton School. 
A little more than three years later, as her run as one of the team's student managers was drawing to a close, she sent another well-timed note to Fadem. "So if I want to be in your position," she texted him, "what do I need to do?" 
It was mostly a hypothetical question. She wasn't sold on a career in finance, so maybe a job in athletics would suit her better.
Little did she know that Fadem was about to transition into an administrative role with the University, vacating his position on the men's basketball staff. Or that she would get hired for the job—a rarity for a woman and for someone so young—about two weeks after graduating from Wharton.
"This is certainly a job with a lot of responsibility," says Fadem, now an assistant athletic director for admissions and financial aid. "I think that just speaks to what we saw in Sarah over her time as a student manager—who she is as a person, her maturity, and how intelligent and sharp she is."
Read more at The Pennsylvania Gazette.