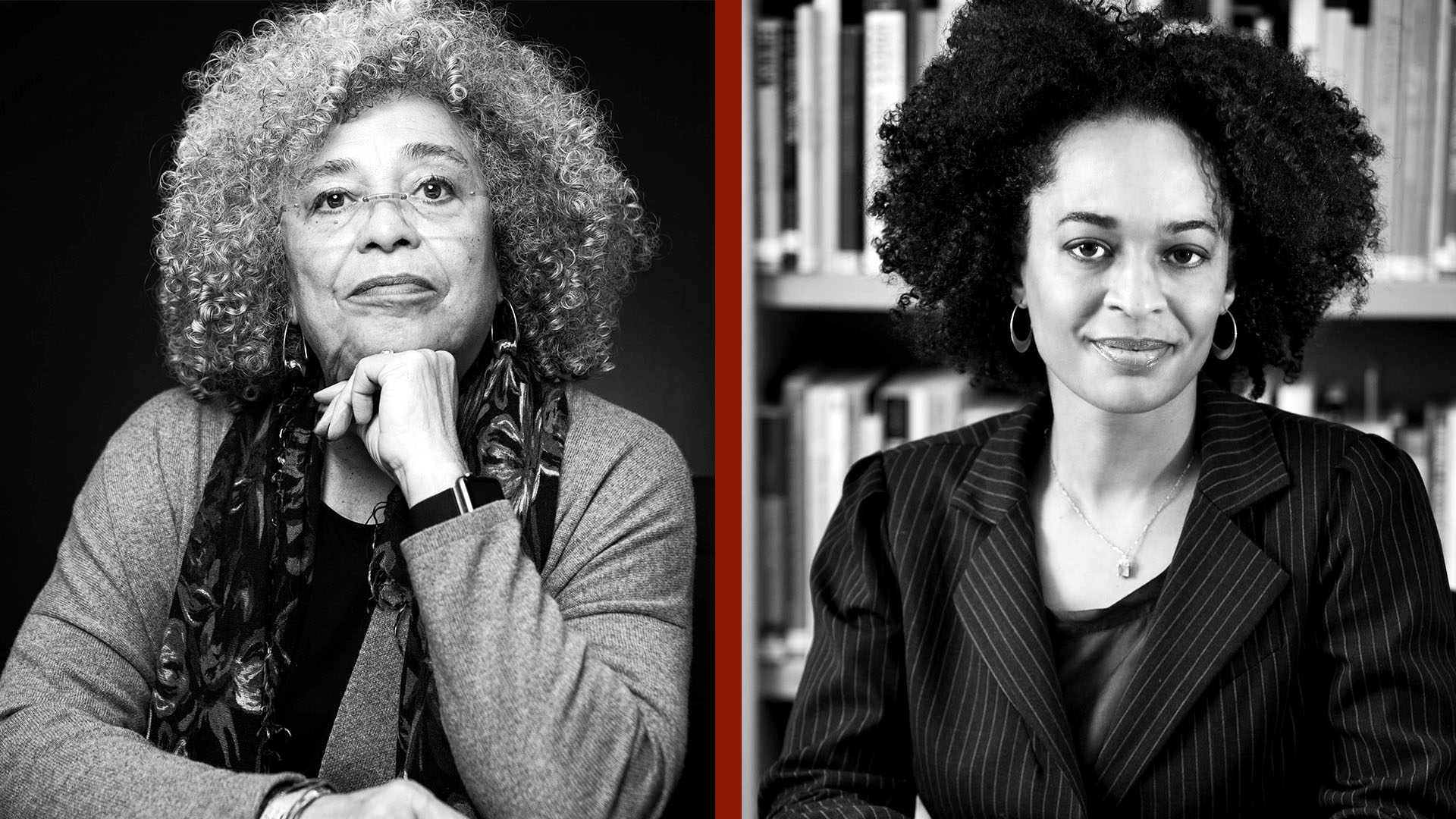 Across campus, students, faculty, and staff will gather for the 25th annual Commemorative Symposium honoring the life and legacy of Martin Luther King Jr. from Jan. 15 through Feb. 1. Darin Toliver, associate director of the African American Resource Center, says the symposium involves "a diverse group of students, faculty, and community members who take great pride in making this as big and impactful as it is. Dr. King once said, 'Life's most persistent and urgent question is, what are you doing for others?' This question is a vital component of the symposium," Toliver says. 
The kickoff on Jan. 15 is a sold-out conversation between civil rights activist Angela Davis and feminist studies professor Gina Dent, both of the University of California, Santa Cruz, and Margo Natalie Crawford, director of Penn's Center for Africana Studies and professor of English in the School of Arts and Sciences. This keynote conversation will center on racial, economic, and gender justice. "Angela Davis and Gina Dent are social justice warriors who are a part of an unbroken line of black freedom workers like Martin Luther King, Jr.," Crawford says. "The Center for Africana Studies and our co-host, the Annenberg School for Communication, are delighted that Davis and Dent are our speakers in the 25th annual symposium honoring King's vision and legacy."
The Day of Service on Monday, Jan. 20, begins with an 8:30 a.m. breakfast hosted by guest speaker Solomon Jones of radio station WURD. Breakout service projects include community beautification projects at several locations, children's banner painting, audio book creation with the Penn Reads Literary Project, and a career wardrobe clothing drive. There will also be opportunities to make crafts and gifts for women's shelters, nursing homes, and other charities, including a Helping Hands at Houston Hall craft station.
Houston Hall will also host "So You Want to Go to College," a workshop about admissions and financial aid for high school students, while the School of Veterinary Medicine will have free, appointment-only vaccinations for cats and dogs. Approximately 200 appointments will be available; scheduling can be accomplished by calling 215-898-4680 between 8 and 10 a.m. The day will conclude with a candlelight vigil lead by members of the Alpha Phi Alpha fraternity. The walk will begin at 7 p.m. at Irvine Auditorium and proceed to the DuBois College House, with songs and quotes from and inspired by King interspersed along the way.
This year's social activism roster encompasses an interfaith celebration, criminal records expungement, and increasing diversity in higher education. On Thursday, Jan. 23, the annual Dr. Martin Luther King, Jr. Interfaith Commemoration and Conversation in Social Justice will emphasize shared humanity while acknowledging individuals whose service exemplifies King's vision. This year's guest speakers will be Tony Campolo of Mount Carmel Baptist Church and theologian and social activist Ron Sider. The Criminal Record Expungement Project featuring the Philadelphia Lawyers for Social Equity Group on Friday, Jan. 24, will review the challenges that people with criminal records face and provide opportunities to build relationships within the community.
Joshua Whitehead, an Oji-Cree, Two-Spirit storyteller and academic, and Demian DinéYazhi', a Diné transdisciplinary artist, will lead a Wednesday, Jan. 29, conversation on social change, hosted by the LGBT Center. Two events, both on Jan. 29 at 5:30 p.m., will discuss historic disenfranchisement. "Common Ground: Dismantling Oppression Olympics" will reflect on the intersection of black and LGBTQ civil rights, using such historical figures as Bayard Rustin, Lorraine Hansberry, James Baldwin, and Pauli Murray. "Communities Partnering with Colleges and Universities to Increase Diversity" will highlight efforts to increase teacher diversity and include information on how community members can partner with these initiatives. Representatives from local colleges and universities who participate in the Educator Diversity Consortium will be present. 
The MLK symposium will also include musical and cultural events. On Wednesday, Jan. 22, dancer and director Glory Van Scott will offer autobiographical stories about civil rights leaders and Hollywood legends. She will be at the Penn Bookstore from 5:30 to 7:30 p.m. and will be available to sign books after the reading. The African American Resource Center leads a Thursday, Jan. 30, discussion on activism through music, "From King to Kendrick," which will open a conversation about the intersection of pop culture and philosophy. The program will open at 5:30 p.m. with food and a game of "Black Jeopardy." The annual music and spoken word event, "Jazz for King," will be held at the Inn at Penn from 6 to 9 p.m., featuring musician Glenn Bryan and M.C. Diane Leslie. The theme for this year is Harlem Nights; guests are encouraged to come dressed in 1920s attire. 
Events are free and open to the public. Updates will be noted on a calendar or can be obtained by calling the African American Resource Center at 215-898-0104.