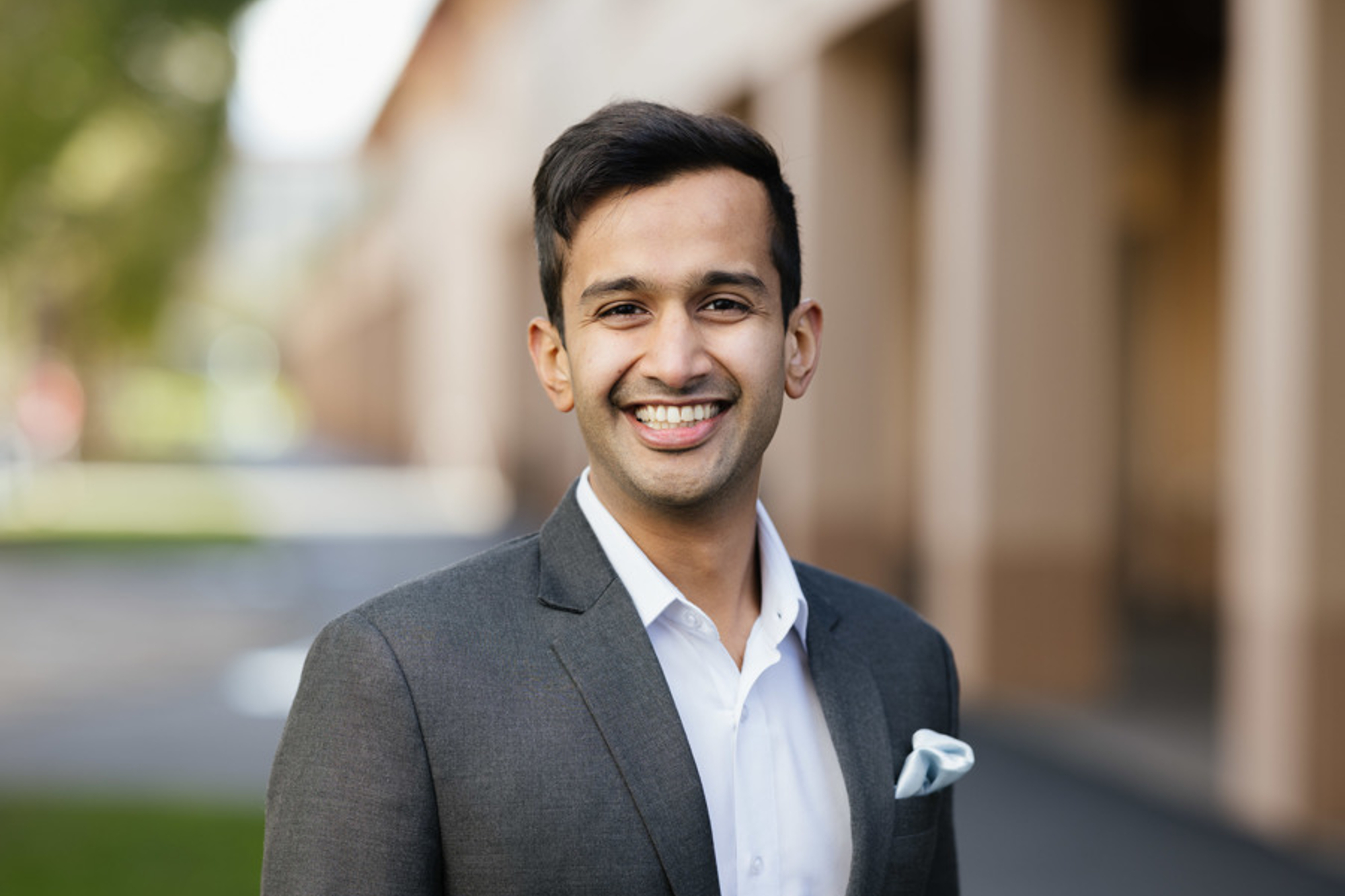 Krish Mehta, a 2018 University of Pennsylvania graduate, has been named a 2023 Knight-Hennessy Scholar, receiving up to three years of financial support to pursue a graduate degree and global leadership training at Stanford University. 
He is among this year's 85 Scholars, selected based on their "demonstration of independence of thought, purposeful leadership, and a civic mindset," according to the multidisciplinary, multicultural graduate scholarship program, now in its sixth year. 
Mehta, from Mumbai, graduated magna cum laude with dual degrees in finance from the Wharton School and mechanical engineering from the School of Engineering and Applied Science. Concerned about the consequences of a warmer planet after witnessing its devastating impact on vulnerable communities in India, Mehta has focused his academic and professional career on tackling climate change.
Mehta started at Stanford in September. He is pursuing an MBA from the Stanford Graduate School of Business and an MS from the Doerr School of Sustainability as part of the Emmett Interdisciplinary Program in Environment and Resources. At Stanford, Mehta plans to start a clean-tech organization that lowers emissions from hard-to-abate sectors. 
Previously Mehta worked at Tesla in San Francisco, where he contributed to lower costs for engineering and supply chain business units, and at McKinsey in New York City as a manager in the sustainability practice.
At Penn, he conducted research in energy engineering and energy finance with the goal of identifying new solutions to the climate crises. Mehta was the team leader of the Penn Hyperloop Team, president of 180 Degrees Consulting, and chairman of the Penn Innovation Conference focused on promoting sustainability technologies. Mehta also helped organize the student group Dear Penn Freshman and created a career preparation seminar in partnership with Penn Career Services, working to build connections and reduce stress among first-year students.
Mehta is the first Penn affiliate to receive the Knight-Hennessy Scholarship, according to Penn's Center for Undergraduate Research and Fellowships.