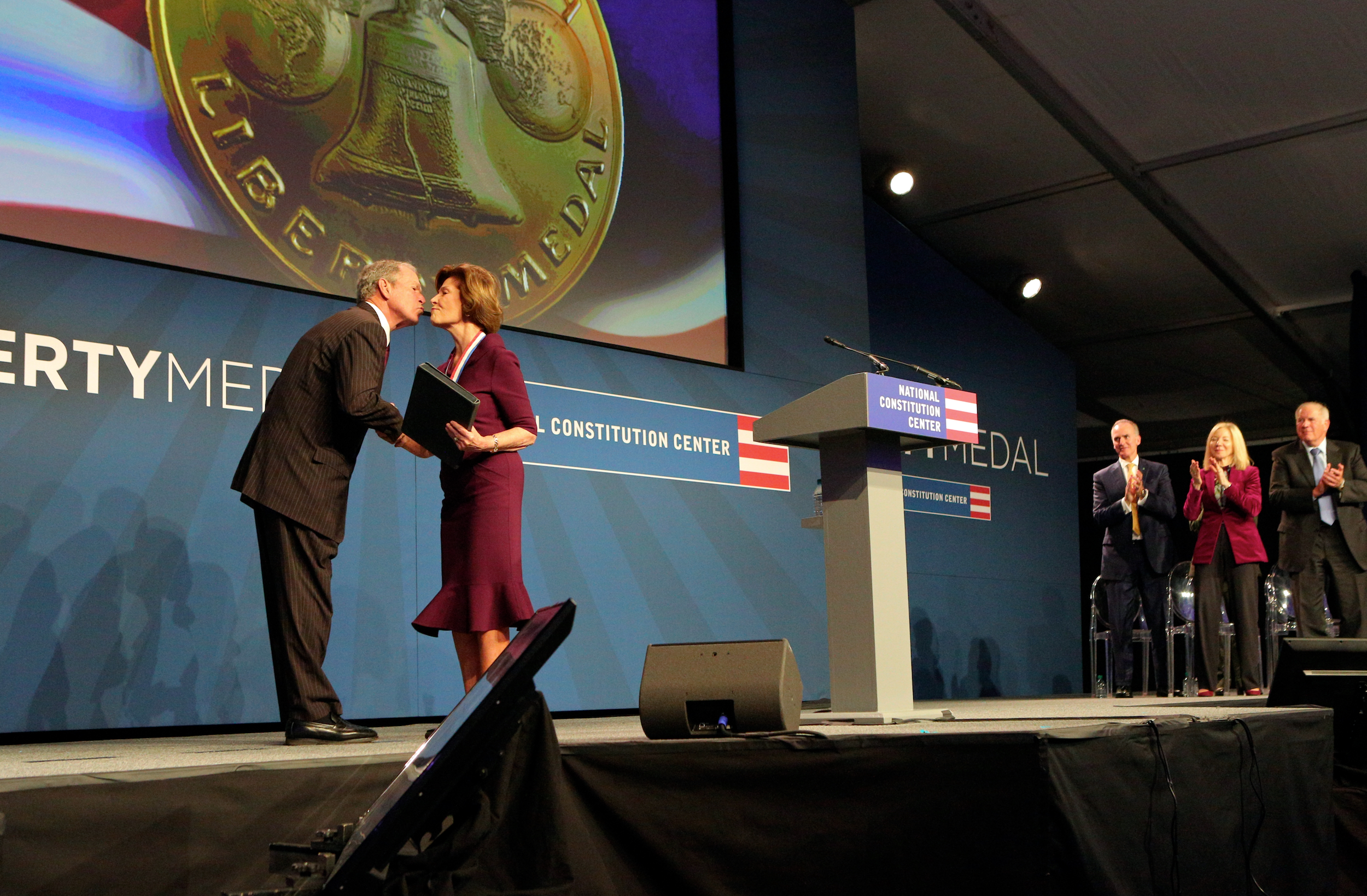 Penn President Amy Gutmann was on hand at the National Constitution Center's Liberty Medal Ceremony on Sunday, Nov. 11, where President George W. Bush and former first lady Laura Bush were recognized for their commitment to veterans.
The award was presented by Vice President Joe Biden, the Benjamin Franklin Presidential Practice Professor at Penn and chair of the Center's Board of Trustees. 
Gutmann, who chairs the Liberty Medal Committee, praised George W. and Laura Bush for their efforts to unite communities, non-profits, businesses, academia, and philanthropy in support of veterans. 
"President George W. Bush and Laura Bush remind us in their words, in their deeds, in their hearts, and most of all in their unfailing support for America's veterans, that ours is a nation devoted to liberty and justice for all," Gutmann said. "Theirs is a clarion call that we do right by those who have done so right by us and for us."
Photos courtesy of the National Constitution Center. Photos by Peter Van Beever.