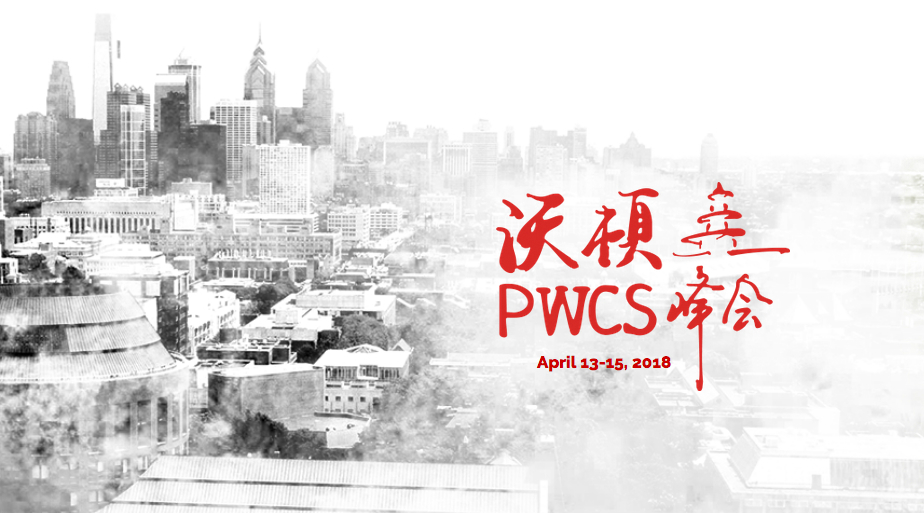 This year's student-run Penn Wharton China Summit being held April 13-15 will focus on redefining China's future and packs a powerful line up. 
Now in its third year and with more than 30 speakers, including Cui Tiankai, the Chinese ambassador to the United States, the Summit brings industry leaders from China to campus, says the co-president of the Penn Wharton China Summit, Shirley Liu of Beijing, a junior business analytics major in the Wharton School. 
"While it is difficult to attend these speakers' talks in China, students have the opportunity to hear from these leaders in a close setting and on their own campus," Liu says, adding that it's important to understand China objectively, particularly with the current globalization trend.
Z. John Zhang, a professor of marketing at Wharton and the director of the Penn Wharton China Center, which opened in Beijing in 2015, says that one of the Center's objectives is "to take Penn and Wharton to China and bring China to Penn." 
And that's exactly what the Penn Wharton China Summit does. The importance of the student-organized event, says Zhang, manifests in three ways.
"First, students learn how to fund raise, deliver a complex conference, and make connections with leaders from all walks of life. Second, our students have the opportunity to stay in touch with China and learn about what is going on in China," Zhang explains. "Third, this is a great branding opportunity: our campus, our students, and our leadership are featured through the Chinese media."
Liu's co-president, Rosi Ni, a Wharton junior from Shanghai, says the 2018 Summit will address building the U.S.-China platform, corporate sustainability, and the new investment landscape. 
"This year, we have panel discussions on some of the most highlighted topics on the news: U.S.-China relations, Blockchain, real estate, traditional vs. digital media, social responsibility, and cross-border investment," says Ni. "Forums like PWCS hope to be the bridge and promote a better understanding of China." 
One of the highlights of this year's Summit, organizers say, is the career fair, where attendees can exchange contact information after sharing their resumes, and a panel presentation at the Inn at Penn, where attendees will hear from human-resources specialists from participating companies.  
Another highlight includes an international relations panel moderated by Avery Goldstein, the David M. Knott Professor of Global Politics and International Relations in the Political Science Department in Penn's School of Arts and Sciences. Goldstein is also the associate director of the Christopher H. Browne Center for International Politics at Penn and director of the Center for the Study of Contemporary China.
Featuring Fu Ying, the vice-chairperson of the Foreign Affairs Committee of the National People's Congress of China, and Kevin Rudd, former Australian prime minister and the inaugural president of the Asia Society Policy Institute in New York, the panel will discuss "Mutual Trust and Challenges: A Global Perspective on U.S.-China Relations."
"Decades of experience gives leaders such as Fu Ying and Kevin Rudd a unique understanding of global events," Liu says. "By engaging in conversation with them, students can gain a better understanding of how global events can impact their lives and how they can make a positive contribution to the world."
Zhang adds that Penn has been a global institution for a long time and events like the Penn Wharton China Summit showcase Penn's commitment to advance its long history of engagement with China in an increasingly interconnected environment. 
"Our global engagement is motivated by our leadership's sincere desire to be a force of good in the world," Zhang says. "The quality of this Summit and the caliber of the people it attracts show that our students and our institution are indeed globally savvy and engaged."