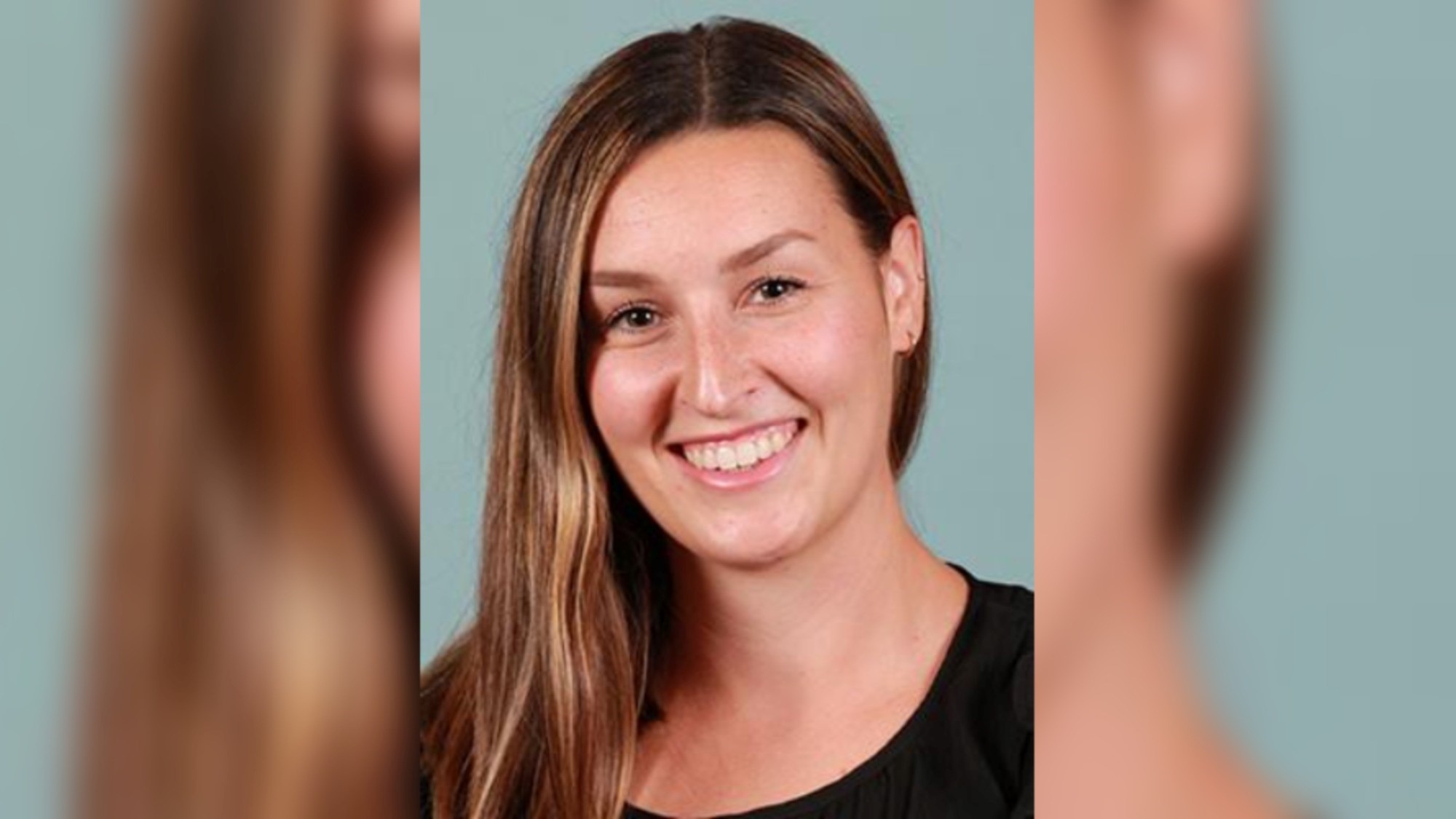 Cat Hammer, who has served Penn student-athletes the past two years as a part-time sports nutritionist, has been named the head sports dietitian at Penn Athletics.
"I am honored and thankful to [Athletics Director] Alanna Shanahan and [Senior Associate Athletics Director] Rudy Fuller to be stepping into this new role," Hammer says. "Over the last two years, I have had the opportunity to work alongside Jill Joseph, who has helped me grow as a dietitian and has taught me as much as possible about the Penn culture. Although this new role will provide a large amount of responsibility, I vow to provide the best care possible to all the incredible athletes I will work with and look forward to continuing to develop meaningful relationships with the rest of Penn staff, coaches, and University stakeholders."
Hammer oversaw the nutritional strategies and approach for 16 of Penn's intercollegiate teams, meeting individually with student-athletes as well as providing team and small group presentations. She also served on multiple interdisciplinary committees with other members of Penn's Sports Performance unit to better serve the Division's nearly 1,000 student-athletes.
Fuller says, "Over the course of the past two years, Cat has proven to be an invaluable member of our Sports Performance team. The area of nutrition has taken on a larger and larger role in the lives of our student-athletes and the overall success of our teams. Cat and former nutritionist Jill Joseph have made great strides in overall engagement and education of our student-athletes. Her familiarity with our community will help her hit the ground running and elevate our nutritional support to greater heights."
Originally from Philadelphia, Hammer earned her bachelor's degree in nutrition and dietetics from West Chester University in 2018, where she was a three-time all-region and two-time all-conference softball player for the Golden Rams. She received a master's degree in exercise and nutrition science from the University of Tampa in 2019.