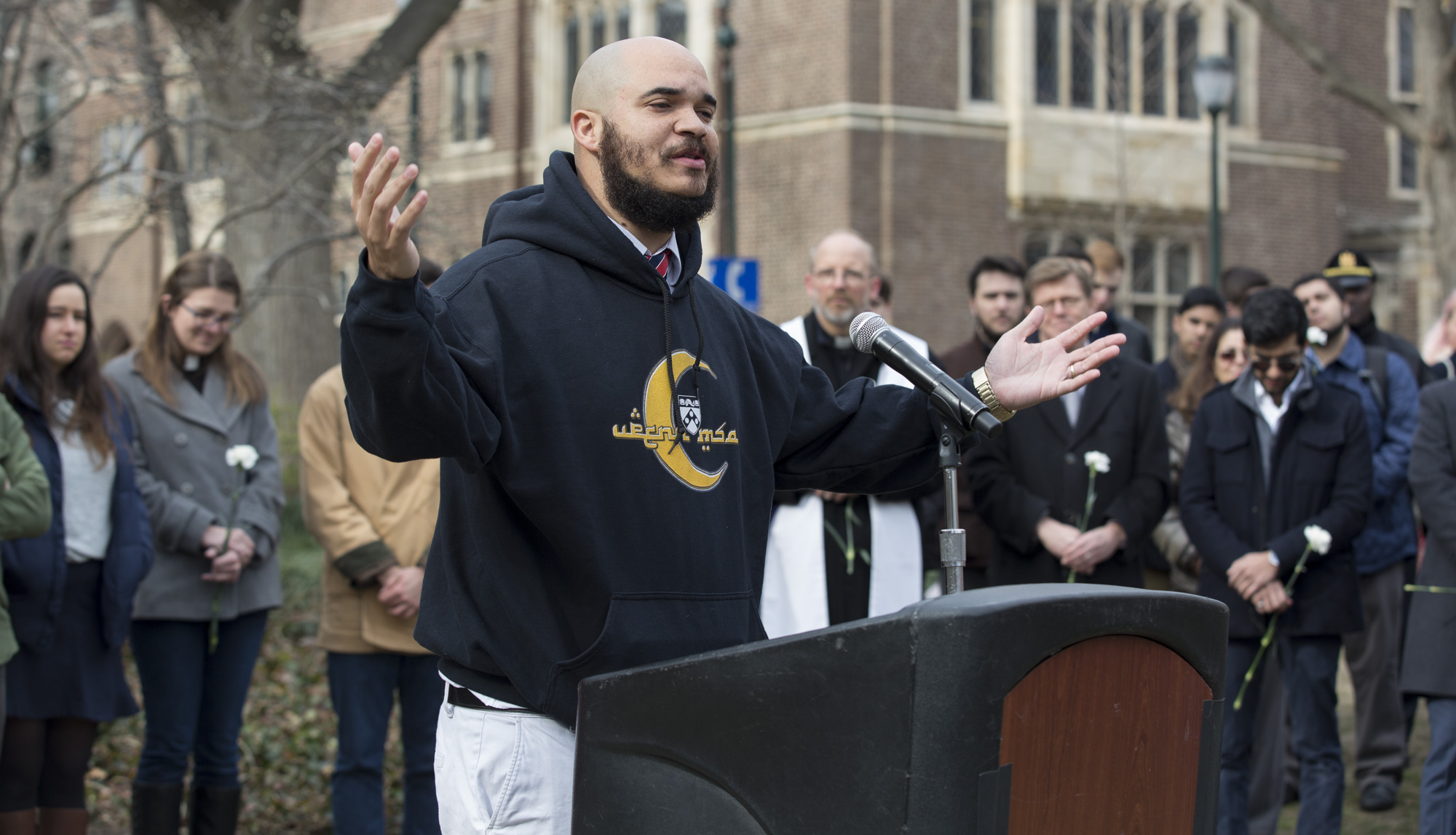 President Amy Gutmann and Provost Wendell Pritchett are pleased to announce the appointment of Charles L. "Chaz" Howard as the University of Pennsylvania's first-ever Vice President for Social Equity and Community. Howard, who has served as University Chaplain since 2008, will assume his new role on August 1.
As Vice President for Social Equity and Community, Howard will lead programs and initiatives that promote and support communication, collaboration, research, and innovative programming within the Penn community that deepen awareness and help to advance the University's mission of fostering social equity, diversity, and inclusion. He will focus especially on bringing diverse groups of students, faculty, and staff together to build out and support the University's culture of inclusive understanding and social impact while also working to help overcome historical and structural barriers to advancing that mission.  
"Chaz has made it his life's mission to bring together diverse groups of people," says Gutmann. "Where some see division, Chaz sees common ground; where some see despair, he sees hope; where some see hate, he sees love. As our campus, our community, and our country resolve to find better ways forward to understand and address systemic racism, social inequity, and justice, I can think of no one better suited than Chaz Howard to fill this critically important and impactful new leadership role."
"I couldn't be more pleased that Chaz Howard is taking on this dynamic new leadership role, one that is crucial to realizing our Penn Compact 2022 goals," says Pritchett. "Chaz has long been recognized as one of our community's most thoughtful and engaged members, and he has worked closely with me as Chaplain to promote wellness and inclusive excellence. I am eager to begin working with him in this new capacity to make Penn a model for social equity."
Howard will design and oversee the University's recently announced Projects for Progress, a new fund intended to encourage students, faculty, and staff to design and implement pilot projects based on innovative research that will advance Penn's aim of a more inclusive university and community. He will also work with University leaders including the Senior Vice President/Chief Diversity Officer and Vice Provost for University Life to expand successful initiatives across campus, prominent among them Penn's ongoing Campaign for Community, as well as convene University events and other programming centered around social equity and community themes. Howard will continue to serve as University Chaplain, with Senior Associate Chaplain Stephen Kocher assuming a greater role in the day-to-day administration and functioning of the University Chaplain's office.
"I am profoundly grateful to President Gutmann and Provost Pritchett for this opportunity to further serve an institution that has given me so much over the years," says Howard. "I learned as a student here and as University Chaplain that in order to truly be a community, the individuals and institutions that comprise that community must always work for justice, healing, and social equity. We see this in every facet of our University: in our classrooms and labs, through the work of our student groups, centers, and hubs, and through the example of our alumni. I am deeply grateful for the opportunity to amplify and nurture this critical work."
Since becoming University Chaplain in 2008, Howard has supported religious life across campus, working closely with diverse faith communities to provide resources and support. A 2000 graduate of Penn's College of Arts and Sciences, he received his M.Div. from Andover Newton Theological School and his Ph.D. from Philadelphia's Lutheran Theological Seminary, concentrating in practical theology and liberation theology. He has taught in Penn's College of Arts and Sciencesand Graduate School of Education, and at Lutheran Theological Seminary, with courses focused on such diverse topics as intercultural relations, social change, Black theology, Black history, and hip-hop culture.
Howard is the editor of "The Souls of Poor Folk," a text that explores new ways of considering homelessness and poverty, and the author of "The Awe and The Awful," a poetry collection and Lenten Devotional, "Black Theology as Mass Movement," a call to theologians to expand the reach of their theological work, "Pond River Ocean Rain," a collection of brief essays about going deeper with God, and the forthcoming "The Bottom: A Theopoetic of the Streets."