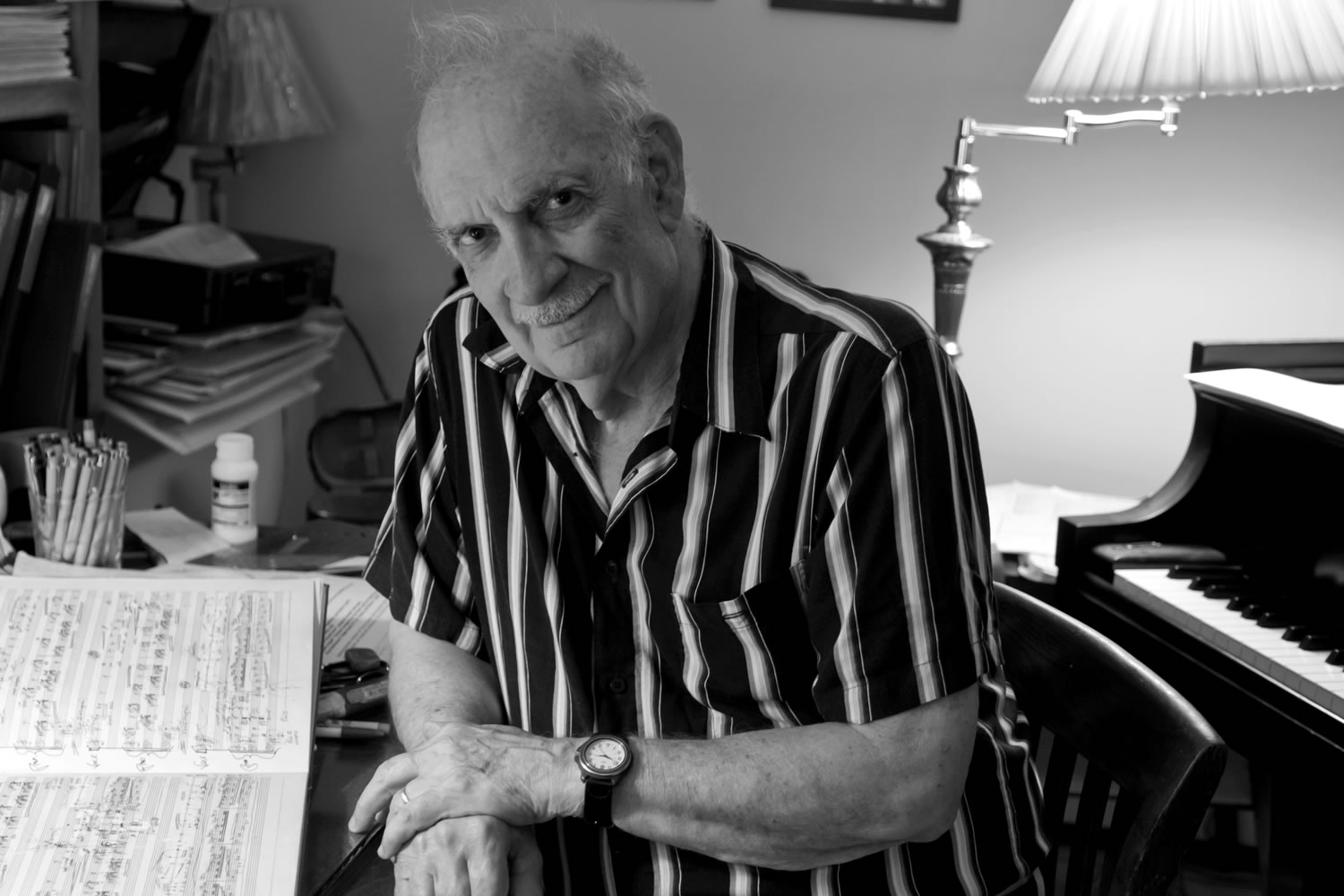 A three-concert festival will celebrate decades of music by Penn professor emeritus George Crumb, a Grammy and Pulitzer Prize-winning composer, Oct. 10-12 at the Annenberg Center. 
Crumb taught composition and theory in Penn's Music Department from 1965 until he retired in 1997. He was named the Walter H. Annenberg Professor in the Humanities in 1983. He received an honorary doctor of music degree from Penn in 2009. 
"Zeitgeist: George Crumb at 90," in honor of his 90th birthday this month, will feature music from throughout his career in three evening concerts. 
"George Crumb mentored dozens of young composers during his many years on the faculty at Penn, modeling for them the highest standards with his visionary music," said James Primosch, Penn professor of music. "The Music Department is pleased to honor this unique figure in American music."
Crumb is known for his innovative techniques. His music often juxtaposes musical styles, ranging from the western art-music tradition, to hymns and folk, to non-Western music. Many of his works include programmatic, symbolic, mystical and theatrical elements, which are often reflected in his meticulously notated scores. 
On Thursday, "Out of Darkness" will feature the Arcana New Music Ensemble performing a collection, including "Apparition," with texts drawn from Walt Whitman's "When Lilacs Last in the Dooryard Bloom'd" and all four books of "Madrigals" with text by Spanish poet Federico García Lorca.

"Kosmos" on Friday will feature pianists Margaret Leng Tan and Adam Tendler performing two major works for solo amplified piano, the zodiac-inspired "Makrokosmos I" and the more recent "Metamorphoses." 
Primosch will lead a conversation with Crumb as part of the Friday performance.

Saturday's concert will feature the Daedalus Quartet and friends performing Crumb's Vietnam War-inspired "Black Angels" for amplified string quartet, along with a selection of Crumb's early music. 
Tickets for the three concerts, which all start at 8 p.m., are available at AnnenbergCenter.org. 
The festival is sponsored by Bowerbird, the Penn Department of Music, and the Annenberg Center.