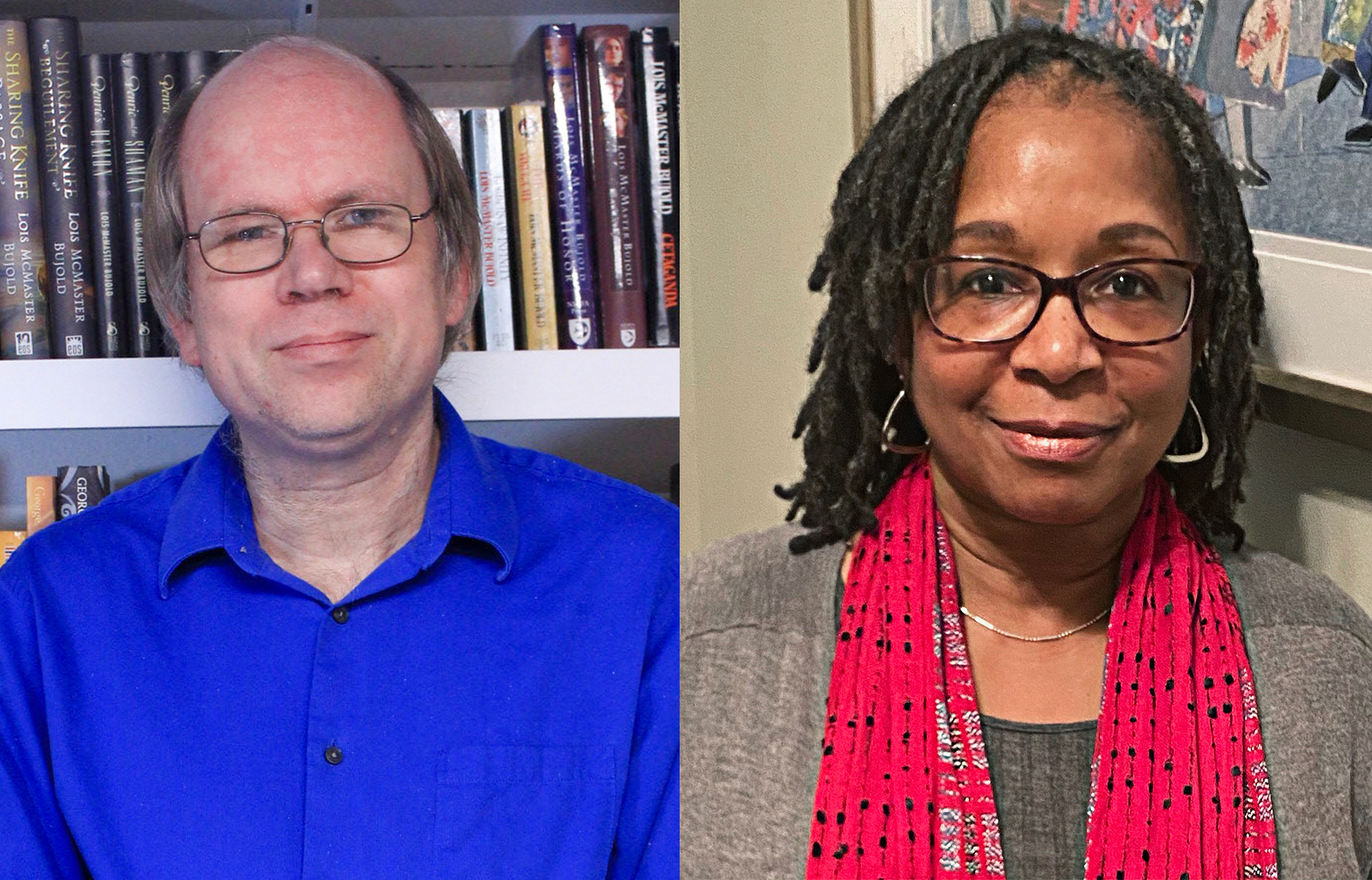 It's known as the Deep Backfile project.
A team of Penn Libraries staff has been analyzing an accumulated history of periodicals in the collection—journals, magazines, newspapers, academic journals, comic books—to determine which are no longer restricted by copyright and are therefore available for free and unrestricted use.
"That sort of information is a gold mine for researchers of all sorts," says John Mark Ockerbloom, leader of the project. He writes the Everybody's Libraries blog and is known for his knowledge on copyright, having researched the topic starting as a graduate student in the 1990s.
"I've always been interested in making the riches of what's in our libraries available not just to people at Penn but to the entire world," Ockerbloom says. "A lot of what is in journals and newspapers and other like publications has been largely untouched by researchers, and finding ways to make it easier for people to get to them has been important to me."
When the pandemic restrictions went into place in mid-March, most Penn staff transitioned off campus to work remotely, and librarians were trying to figure out how to best serve the community.
Rachelle R. Nelson, resource management coordinator, organized recruitment for the copyright research, reaching out to supervisors. Nelson says 25 staff from 14 departments responded, pledging to participate in training workshops and devote from four to 14 hours a week to the project. "The project was designed to be inclusive, accommodating staff from all sectors of the Libraries," she says.
Deep Backfile is focused on serials, a library science term for any kind of continuing publication published in parts, issues, or volumes. Periodicals are serials that are published on a regular schedule. The Penn Libraries has more than 8.6 million volumes, print and e-books, including hundreds of thousands of serials. Many of them, including ones from popular subscription packages, did not maintain their copyrights but need to be researched to confirm that.
A few years ago, the Libraries created a complete inventory of serials published before 1950 that did have renewed copyrights, which led to Ockerbloom deciding to investigate which did not have those renewals. He created information tables for different sets of serials, including some popular subscription packages, which are the basis for Deep Backfile.
All told, the Deep Backfile project is researching more than 10,000 such serials.
"When COVID hit it seemed like an apt time to take on the project," Ockerbloom says. "We basically recruited librarians from all departments and asked them to fill out a questionnaire on each publication to give us the facts of whether they are out of copyright or not."
Nelson says no expertise in serials work or bibliographic research is necessary, and technical processing staff as well as public services staff are among the project participants. "Many seem to enjoy following the trail of a title's history and seeking out the availability of free online issues," she says.
Since June, the team has evaluated more than 5,000 serials. Ockerbloom has verified 1,400 of them, many as out of copyright, and has subsequently linked them in the public online resource Wikidata. "It allows anyone or any program using Wikidata to find the information available at Penn for that serial," he says.
The United States Congress determines copyright terms, which have been changed many times over the years. A 20-year hiatus in expiration of copyrights ended on Jan. 1, 2019. The hiatus was due to what is nicknamed the "Mickey Mouse Protection Act," a 1998 law that extended copyright terms by 20 years, pushed by the Walt Disney Company.
In previous versions of the U.S. Copyright Act, copyright protection was dependent on timely renewal and notice (such as the famous ©) for copyright protection to exist, says Christine Weller, Libraries assistant general counsel and copyright advisor. To help clarify the term of copyright protection, Congress revised the law so that authorized works published before 1923 were subject to an additional term of copyright protection, in some cases as long as 95 years after publication, Weller says. Under the current version of the Copyright Act, the general term of copyright protection is the life of the author plus 70 years, she says.
"We know anything before 1925 is out of copyright," says Ockerbloom. "But we don't know about later stuff, whether the copyright was renewed or required to be renewed. If they were published in the U.S., they had to renew them."
The copyright on serials aren't renewed as often as for books, he says. In fact, most serials have no associated copyright renewals, which can make U.S. serials as late as 1963 in the public domain, he says. Some don't even have copyright notices, he says, which can make U.S. issues as late as 1989 in the public domain.
There are digital versions of some of the serials, but there are a lot more that are not available digitally, or that are only available by paid subscription even though they're in the public domain. Penn Libraries makes everything in its collection available at no charge.
"Basically, we're trying to answer the legal aspects of the question, 'Can we digitize this?' Ockerbloom says. "Once we know that a range of a serial is in the public domain, we could digitize it, or open access to previously digitized content."
With that information published as linked open data, he is hoping to create a public online database of serial literature. "That will be useful not only while many of us are stuck at home but also long afterwards," he says.
Once out of copyright, these publications can be important for research, says Ockerbloom, like family histories in newspaper articles, or merchandising trends in advertisements, or descriptions of species in scientific journals, or early editions of books that were serialized. The materials can be used to make new ones, like a film, or an audio adaptation, or a sequel, or a song, or an artwork.
"You can quote from any of these materials without asking for permission once they are out of copyright," he says.
The Deep Backfile team's effort is already making a difference, Ockerbloom told staff in an email. "I've heard from researchers and readers in countries around the world, finding things in serials we've linked to from Penn," he wrote. "They're writing to ask for more information, to make queries about rights we've been able to resolve with the data we've collected, and just to thank us for helping us find content that they've valued."
Eventually Ockerbloom hopes to publish information on all the serials that are in the Deep Backfile. "By the time we're done we will have information about lots of things our library holds and potentially provide greater access than ever before," he says. "It just might take a while."