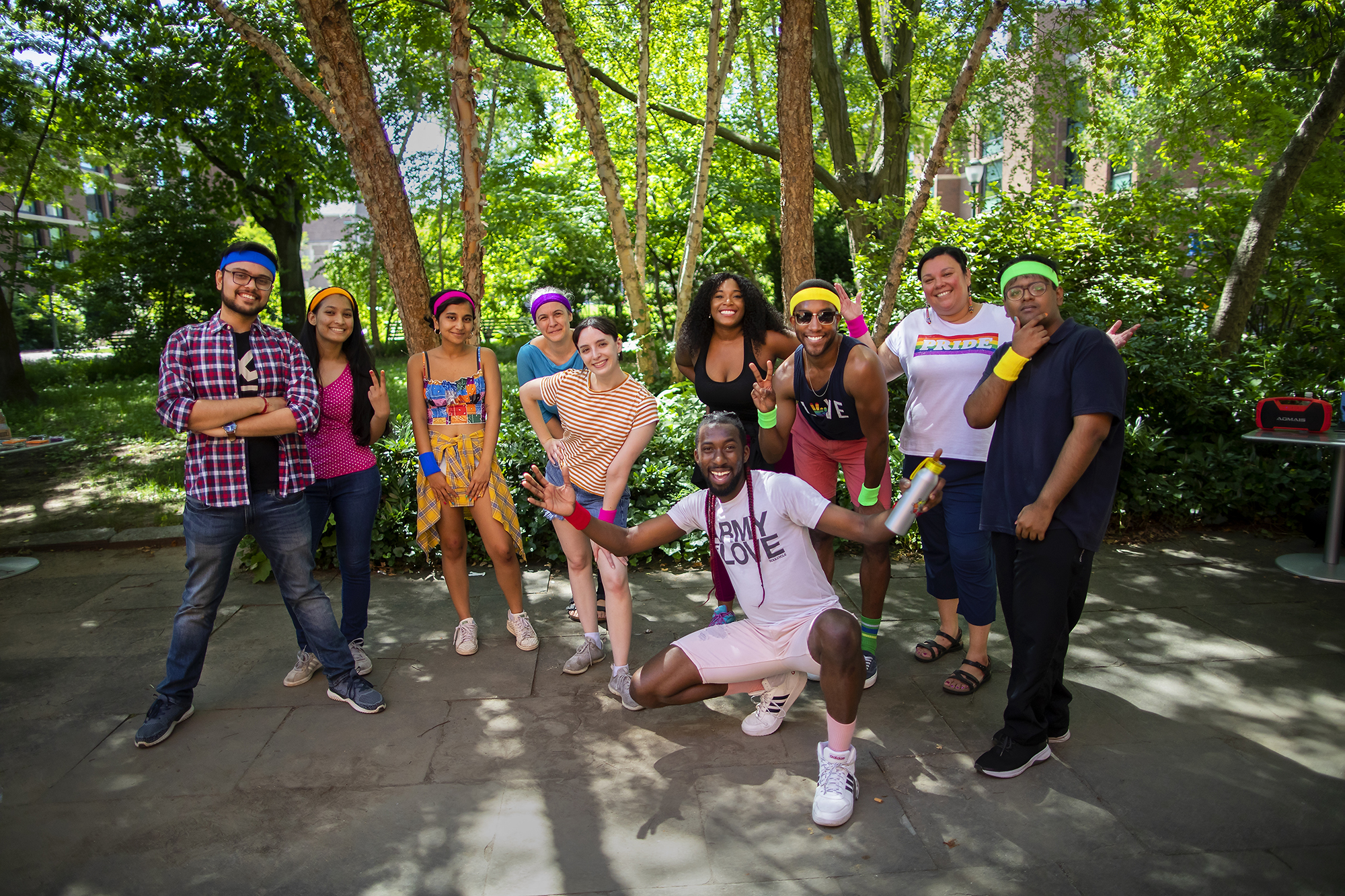 Sun, sweat, and moves were on display on Wednesday, June 16, as members of Penn's LGBT Center hosted "Dance Outside w/ Pride," a virtual and in-person dance class with Philadelphia choreographer Devon Sinclair.
During Pride Month, Penn's LGBT Center kicks its outreach schedule into full swing, hosting a hybrid virtual/in-person event every Wednesday, along with its recurring events throughout the summer, including "Summer Weekly Kiki!" and "Summertime LGBTQ+ Staff and Facul-Tea."
Wednesday's event was a combination of exercise for dancers of all levels and celebration of Pride Month, with joyous weather and slamming beats.
For the remainder of Pride Month, the Center will host "Pride on Ice" on June 23 at Penn's Ice Rink, and an online "LGBTQ+ Pride Trivia Night" on June 30.