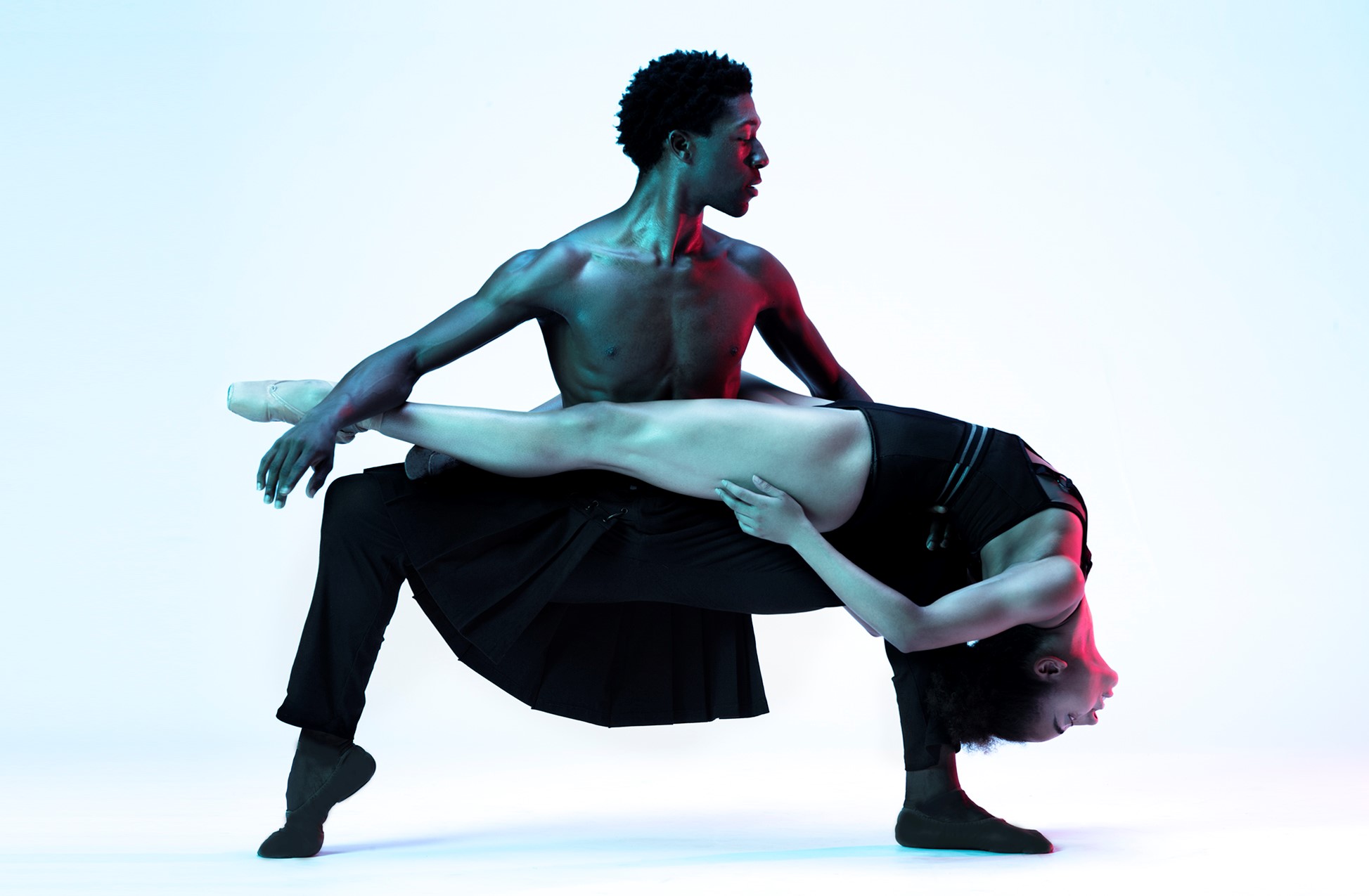 Fifty years ago, the charismatic African-American dancer Arthur Mitchell founded the Dance Theatre of Harlem (DTH). His hope was to create a ballet company that spreads the message of empowerment through the arts for all, no matter the color of a person's skin.
"At the time, it was believed that people of color couldn't participate in this art form, that we didn't have the skill or the ability," says Anna Glass, now executive director of DTH. "Arthur Mitchell was out to prove those naysayers wrong, and we did. He inspired what's possible in the world."
Inspiration—as well as pure enjoyment—is what Glass promises DTH will bring to its Philadelphia audience this weekend. At the Annenberg Center for the Performing Arts' Zellerbach Theatre, the ballet company's 17 multi-ethnic dancers will perform three shows open to the public (one on Friday and Saturday evenings, and one on Saturday afternoon), and a special Student Discovery show just for Philadelphia-area youth (on Friday morning). 
An eagerly anticipated highlight of the program is a world premiere of work—"Nyman String Quartet #2"—by DTH's resident choreographer Robert Garland, who is a Philadelphia native, and will also include "Change" by Dianne McIntyre and "Harlem On My Mind" by Darrell Grand Moultrie.
"With the passing of Arthur Mitchell, who was a mentor and father figure to Robert Garland, it means a lot to him to be able to bring this new ballet to his home community, where a lot of Mitchell's family lives, too," Glass says.
Also, in addition to the regular performances, DTH is serving as the Annenberg Center's second-ever artist-in-residence. With that title comes the responsibility of engaging with the community outside of performances—both on and off campus.
On Wednesday, Feb. 27, DTH hosted a master class at the Annenberg Center's dance studio for university students, led by Virginia Johnson, the ballet company's artistic director. An additional two master classes for high school students took place Thursday, Feb. 28, at West Philadelphia High School and the Philadelphia High School for Creative & Performing Arts. 
"It serves as a reminder that, for one, the Annenberg really is bringing in a level of artist that is world-class, in line with Penn being a very eminent university," says Chris Gruits, the Annenberg Center's director. "Also, through the residency, we're trying to show how the arts can affect people outside of just seeing a program. Of course the program has impact in and of itself, but we want to demonstrate how artists and the performing arts can truly influence the university and our local communities."
This was apparent last year with the Annenberg Center's first artist-in-residence Mark Morris. In addition to performances, master classes, and special shows for schoolchildren, the renowned choreographer and his dance group hosted a full-day Dance for Parkinson's Disease Symposium, training professionals who work with individuals with Parkinson's.
"It's important to remember that the arts are not just for entertainment necessarily," Gruits says. "They provide deep meaning for people. They are addressing current topics and issues that people are grappling with, and people come to the performing arts to hopefully have a transformative experience. That's really what we're hoping the residency structure helps facilitate."
As is the case for all Annenberg Center presentations, faculty and staff receive 20 percent off tickets to see Dance Theatre of Harlem, and students can see any show for a flat rate of $10. For more information or to purchase tickets, visit the Annenberg's website.
Photos by François Rousseau.