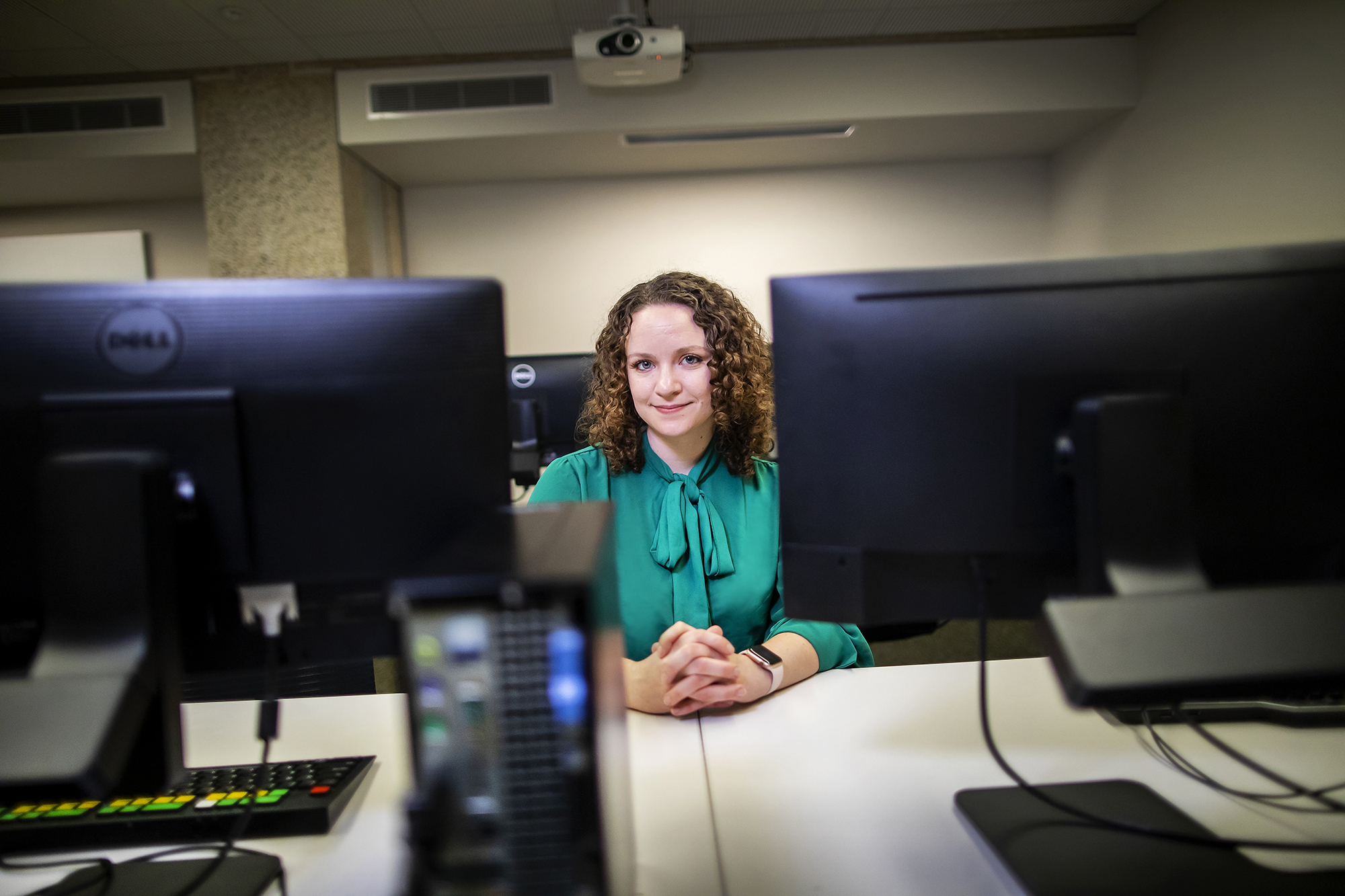 Kara Gaulrapp, friendly and personable, sits down in a conference room to chat. Taking a sip of her Sprite, she finds it exceptionally enjoyable to talk about her work—and why it's so important. 
"I have been on the internet since I was 5 years old, so I can navigate my way through some atrocious user experience scenarios, but for those without that background, those scenarios can be huge barriers for people," she says. "I am passionate about the underdog and about communities that are consistently ignored or left behind."
Gaulrapp, discussing her desire to improve computer accessibility, has been at Penn Information Systems & Computing since early January as its first Senior Web Accessibility Analyst. She is working to help spearhead a new Digital Inclusion at Penn initiative that will make the University's technology even more reachable for folks regardless of disability or impairment.
"We realize that we rely on technology for literally everything," Gaulrapp says, "so my team and I are asking how we can make what we are all using here at Penn better for everyone."
Before joining the University, Gaulrapp worked at a few education technology startups, and morphed her front-end developer roles into that of an accessibility lead, determining how to best build websites for diverse audiences, so everyone can perceive, understand, navigate, and interact with a site equally. At Penn, which has already made substantial efforts to improve its web accessibility throughout the years, Gaulrapp hopes to centralize and standardize the highest level of digital inclusion.
"We want to make sure that our websites, no matter who uses them, or what device they are using, are able to be accessed," she says. "It also trickles down into course documents and how accessible they are for students, to how accessible the tools are that we use on any given day, like Microsoft 365. Our goal is to catalogue, audit, and establish a baseline for where we stand and identify where gaps might be across the University."
Gaulrapp sat down with Penn Today to discuss her role and why she's so passionate about it, what the Digital Inclusion at Penn initiative is all about, what everyone should know about accessibility, how she hopes to help the Penn community be more inclusive than ever before, and much, much more.