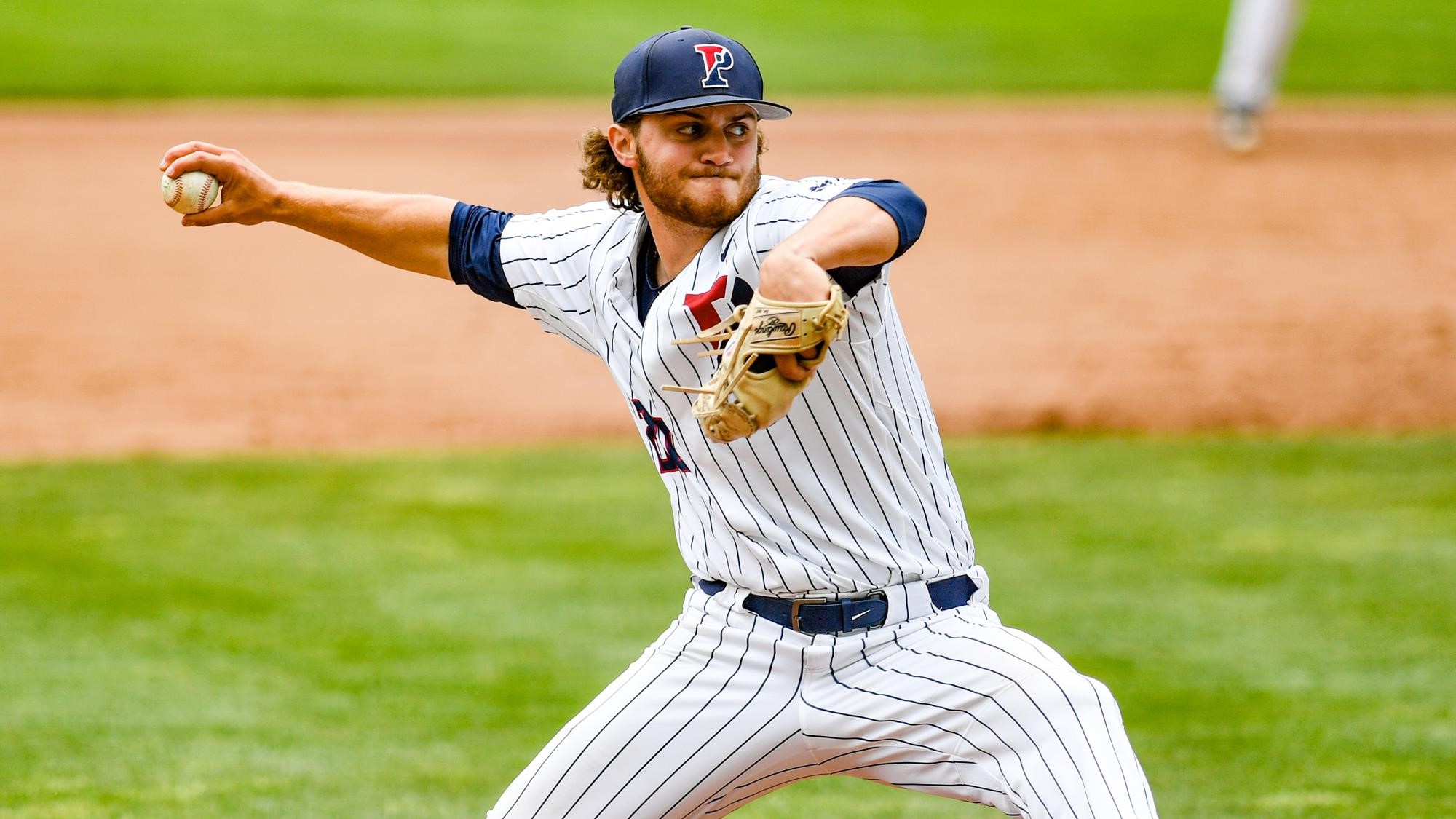 May graduate Kevin Eaise of the baseball team has been unanimously selected Ivy League Pitcher of the Year and First-Team All-Ivy.
From Monroeville, New Jersey, Eaise started 13 games for the 33-15 Quakers and had a 7-1 record; he tied for most wins in the conference with teammate Owen Coady. Eaise finished third in the league in strikeouts (79), fourth in innings pitched (67), fifth in ERA (4.03), and he had a .257 batting against average.
In Ivy League play, he had a 3.05 ERA with 51 strikeouts and a .227 batting against average. He was the only starting pitcher to win more than four conference games.
Penn's 33 wins are the most in school history. The Red & Blue were co-champions of the Ivy League and hosted the Ivy League Championships Series, where they fell to Columbia two games to one.
Eaise is the second straight Quaker to earn Pitcher of the Year honors. Christian Scafidi won the award in 2019; due to COVID, the award was not presented in 2020 or 2021.
Six total Quakers received First-Team All-Ivy honors. Joining Eaise are second baseman Cole Palis, third baseman Wyatt Henseler, designated hitter Andrew Hernandez, first baseman Ben Miller, and starting pitcher Joe Miller. Palis, Henseler, and Hernandez are unanimous selections.