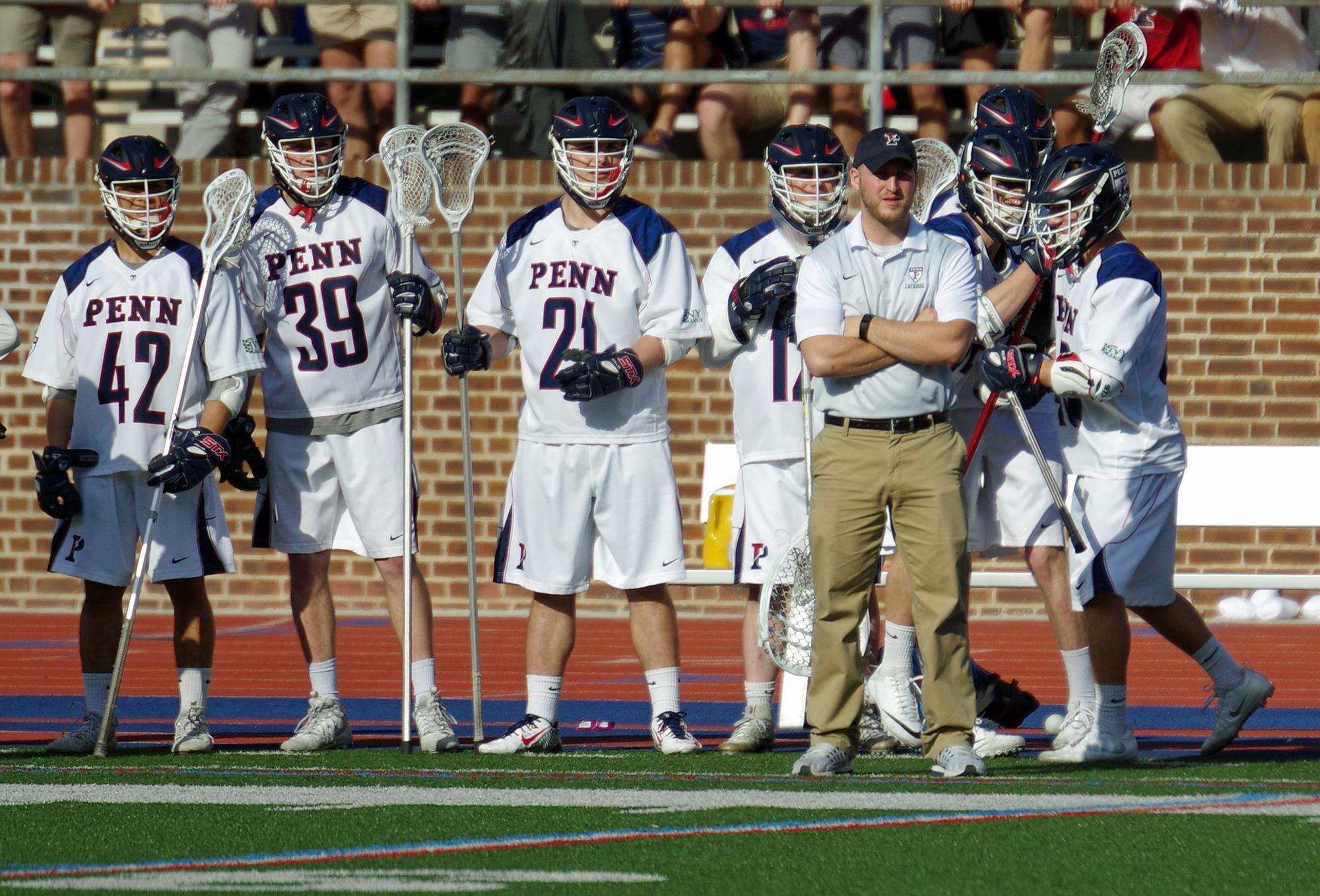 Anthony Erz, who has served Penn Athletics and its student-athletes for the past seven years, has been promoted to head athletic trainer. Erz began his career at Penn in 2015 as an assistant athletic trainer and was promoted to head football athletic trainer. He has also worked with the men's lacrosse program in addition to his football duties.

"Over the past few years, Anthony has established himself as an invaluable member of our Sports Performance team," says Rudy Fuller, senior associate AD/Intercollegiate Programs. "He has provided exceptional support to our football and men's lacrosse teams, developed meaningful relationships with partners internally and externally, coordinated student-athlete physicals, EKG testing, and staff schedules, and contributed greatly to the overall experience of his student-athletes.

"During the search process for our next head athletic trainer, Anthony communicated a vision for our athletic training team within our overall Sports Performance group that was very much aligned with that of Dr. Shanahan and myself. I am confident that Anthony will provide the leadership necessary to elevate Sports Performance at Penn to new heights in the years ahead."
In his role at Penn, Erz managed and oversaw all care for football and men's lacrosse, including immediate emergency care, prevention, recognition, evaluation, management, and rehabilitation of athletic injuries. He also coordinated pre-participation physical exams for all Penn student athletes and implemented preventative ECG testing for all student-athletes.

"I would like to thank T. Gibbs Kane, Jr. W'69 Director of Athletics Alanna Shanahan and Senior Associate Athletics Director Rudy Fuller for this opportunity." Erz says. "I am truly honored to be named head athletic trainer at University of Pennsylvania. I am excited to begin my next chapter at Penn and to lead our athletic training department. I look forward to working with our great staff, Penn Medicine, and all our partners to provide our students-athletes with the highest level of care."

Prior to joining Penn, Erz spent two years as a graduate assistant trainer at Cornell, working with sprint football, baseball, and men's lacrosse. He began his professional career at Holy Cross as an athletic trainer responsible for field hockey, swimming and diving, and men's and women's lacrosse.
 
Erz earned his bachelor's degree in athletic training at Lasell College in 2011, where he was a four-year letterwinner in men's lacrosse. He earned his master's in exercise science from Ithaca in 2015.