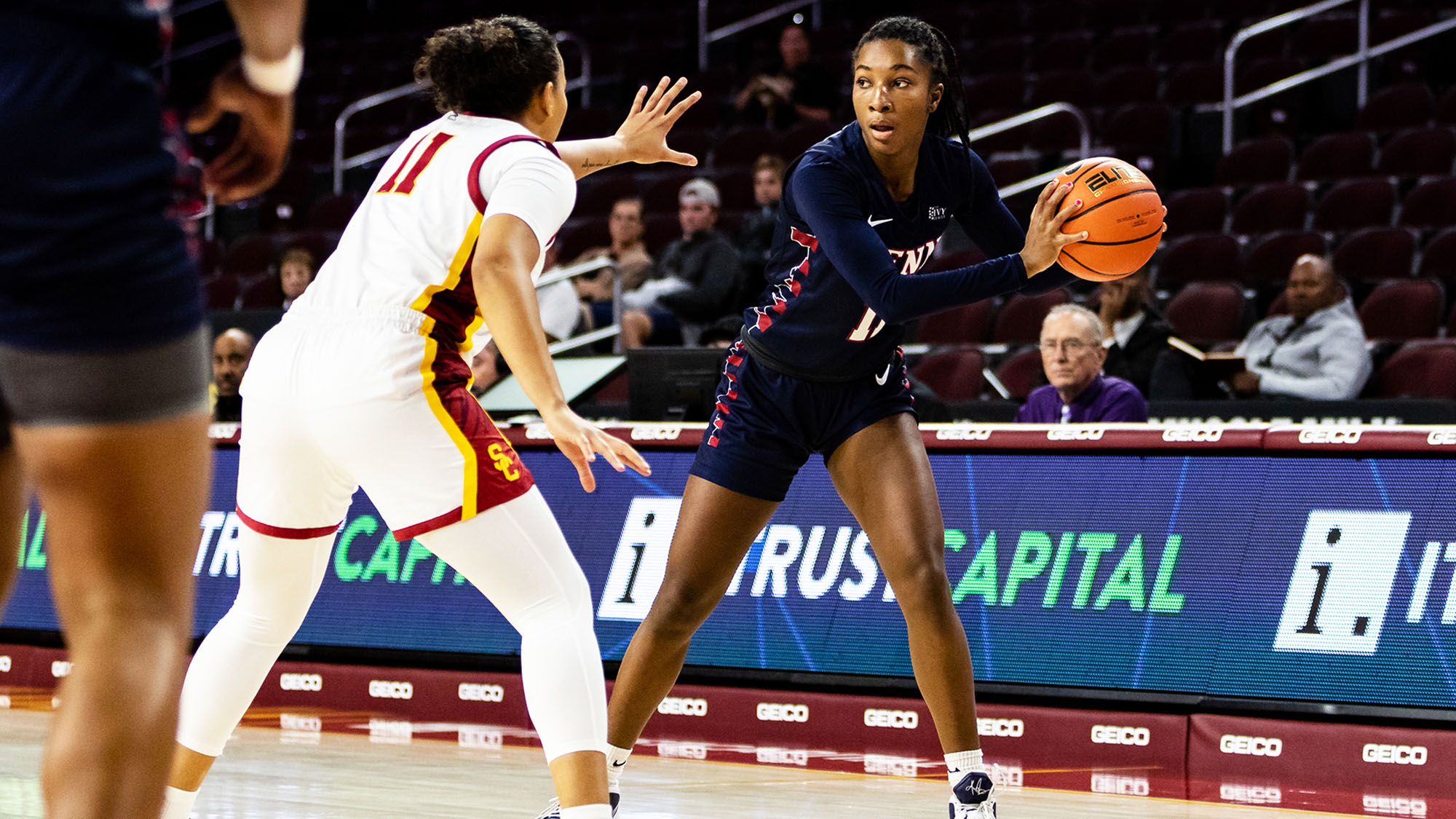 The women's basketball team faced La Salle for the 49th time on Tuesday, and for the third time in four meetings and 13th time overall, Penn walked away victorious.
First-year guard Simone Sawyer and third-year forward Jordan Obi steered the Quakers with 24 and 20 points respectively, in a game in which the Red & Blue never trailed.
Competing in the Explorers' Tom Gola Arena, Penn opened the game on a 10-2 run and led 24-16 after the first quarter.
The Quakers outscored La Salle 19-6 in the second quarter. A 13-4 run, powered by eight points from Obi, gave the Red & Blue a 39-20 advantage halfway through the period. At the break, Penn was ahead 43-22.
In the first few minutes of the third quarter, the Explorers cut the lead to 12, but the Quakers responded with a 13-6 run and held a 60-41 advantage after three periods. Sawyer scored nine points during the run—two jumpers, a layup, and a three-pointer.
The fourth quarter was much more competitive than the previous three. La Salle outscored the Red & Blue 18-12 in the period and trimmed the lead to 64-51 with 6:11 remaining. But they got no closer and Penn closed out its first Big 5 win of the season.
Sawyer played a game-high 37 minutes. She shot 9-18 from the field, 2-8 from the three-point line, and 4-6 from the free throw line, and added seven rebounds, four assists, and two steals.
Obi, in 31 minutes, was 10-13 from the field and had four rebounds, one assist, and one steal. Fourth-year guard Kayla Padilla played a game-high 39 minutes and scored 10 points. Third-year forward Floor Toonders grabbed a game-high 10 rebounds.
The Quakers outrebounded the Explorers 47-22, caused 22 turnovers, dished out 23 assists, and held La Salle to 32.4 percent shooting on field goals.
On Thursday, Dec. 1, the Red & Blue (2-5) take on Stony Brook (4-2) at 7 p.m. at the Palestra, the first of 10 consecutive home games.