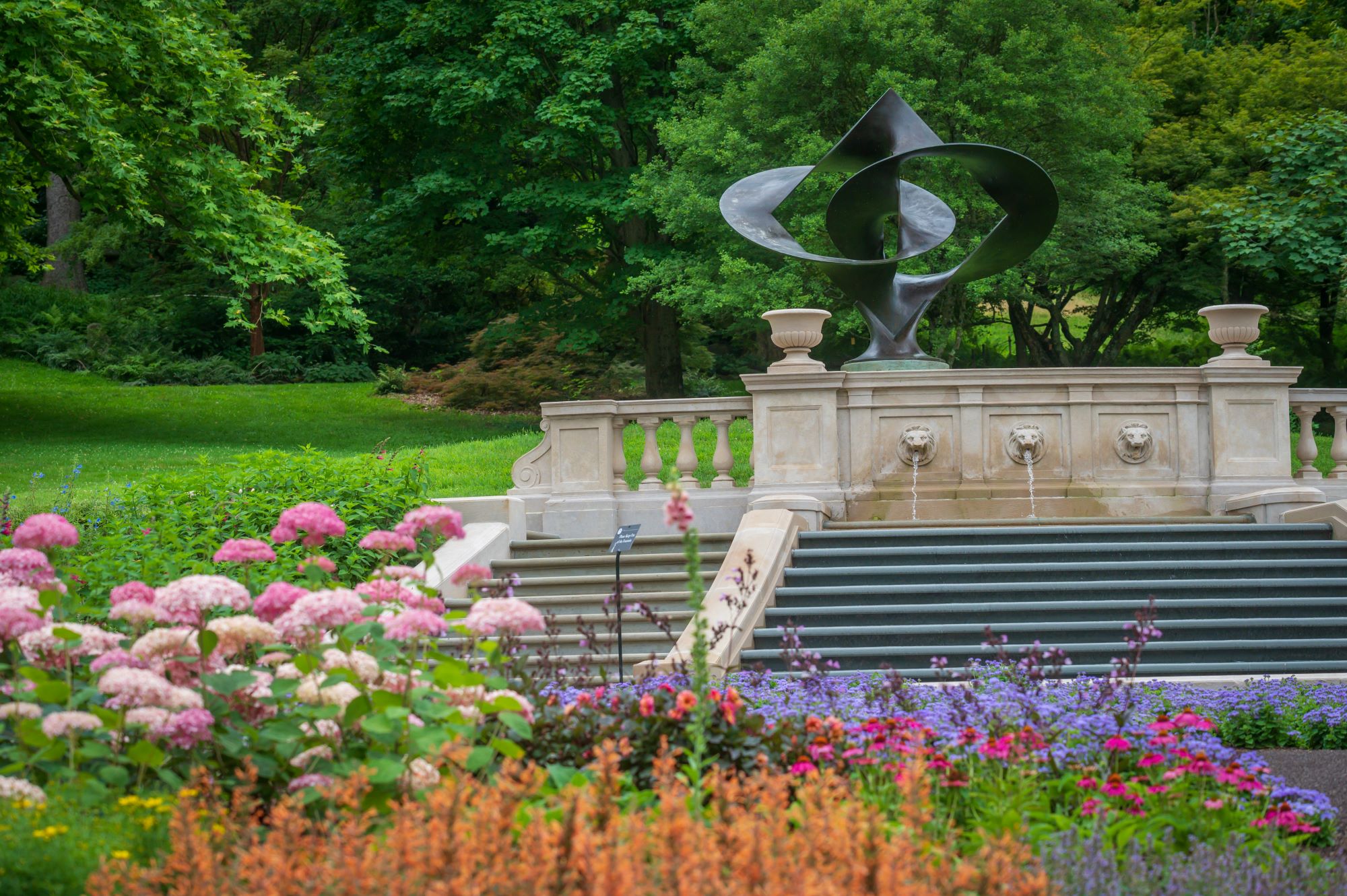 Toward the end of 2020, Krellick Conservation, with the help of contractors Pullman SST and PondWorks, completed restoration of the neoclassical-inspired Step Fountain at Morris Arboretum. The project was funded by the William B. Dietrich Foundation.
The Step Fountain was designed in 1916 by Robert Rodes McGoodwin, a former trustee of the School of Fine Arts and designer of spaces inside Houston Hall and Fisher Fine Arts Library. It was constructed using a combination of Indiana limestone and Pennsylvania bluestone, with a Wissahickon schist and concrete foundation. Commissioned by Lydia Morris after her brother John's death in 1915, the Step Fountain further draws European baroque influence and has three lion heads supplying water at the top of the steps. It's situated in the English Garden.
The sculpture near the Step Fountain, After B. K. S. Iyengar, was made by Robert M. Engman in 1978 and is on loan to the Arboretum from Simson Garfinkel and Elisabeth Rosenberg. The restoration project included the installation of an up-to-date plumbing system, plus the replacement of limestone and bluestone steps that had eroded through years of use and exposure to the elements. A series of new garden beds, containing a variety of flowers, shrubs, and plants, as well as a new path, complement the restoration. 
Below, scenes from the Step Fountain at the Arboretum.