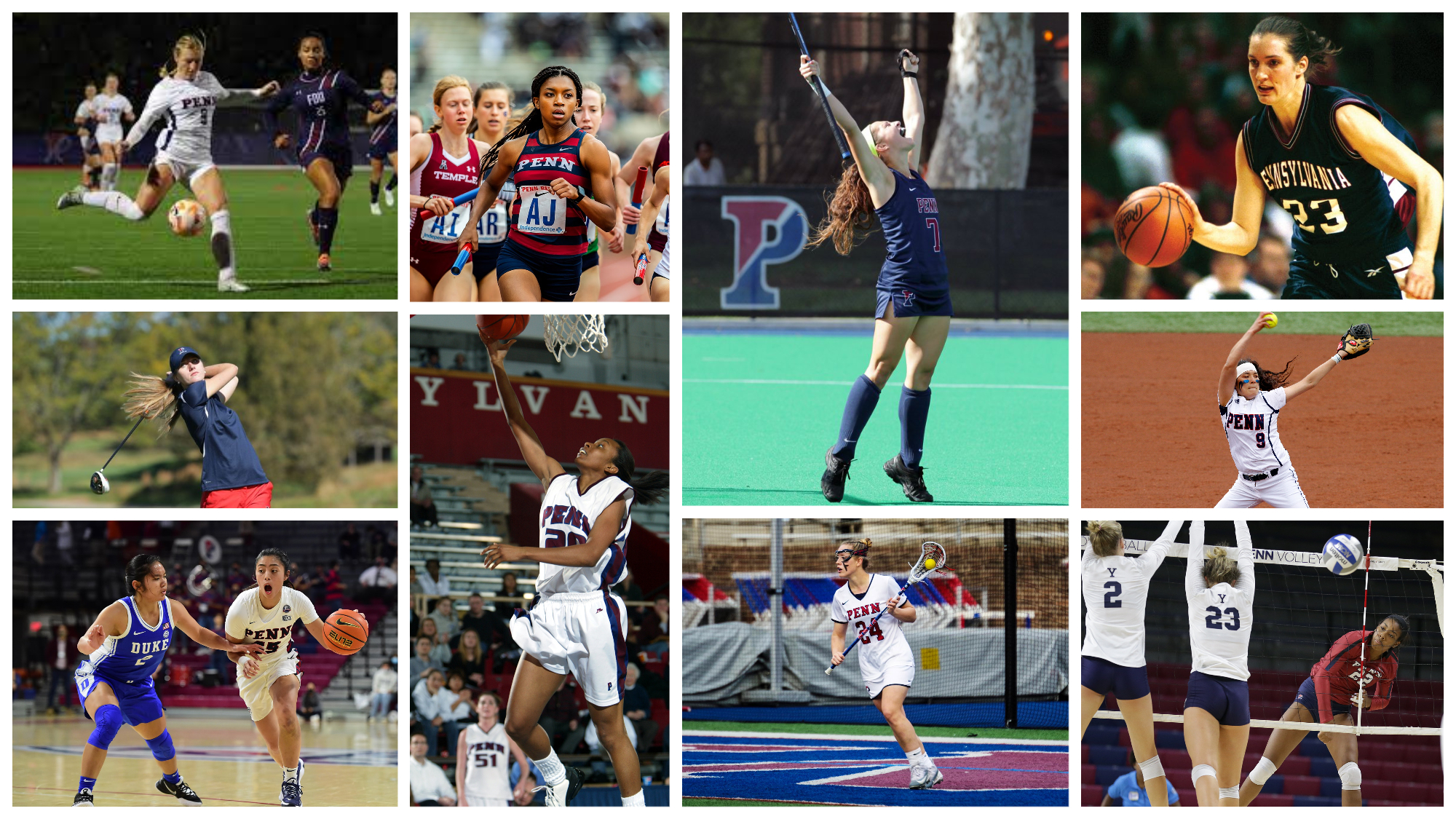 Penn Athletics has announced the launch of its first-ever division-wide fundraising initiative focused on women's varsity athletics: "Power the Next 100." Penn celebrated its 100th year of women's athletics in 2021 and "Power the Next 100" will serve as the catalyst to help Penn Athletics fulfill its commitment to holistically developing its women student-athletes over the next 100 years.
"Power the Next 100" will aim to raise $40 million and will focus on sustaining varsity annual funding, elevating team-specific endowments, and upgrading the physical footprint of the University's women's teams. This effort will not only position Penn women's teams and student-athletes for success during their four years on campus but provide a foundation for life after graduation. This is the first time that Penn Athletics is broadly implementing a matching campaign.

Philanthropic gifts can support one of the following campaign priorities:
Women's Varsity Sport Operational Endowments: Endowment funds provide much needed revenue on an annual basis while creating financial sustainability for Penn women's teams in perpetuity.
Varsity Annual Funds: Annual funds are the life blood of Penn women's sports and help to offset the operational costs of travel, equipment, recruiting, nutrition, and several other core elements to the student-athlete experience.
Capital Projects: Penn women's teams need a space to call home and support of capital projects will ensure that women's teams have a modern place to train and compete to reach their full potential.
To spearhead the growth of endowment, Penn is announcing that through the generosity of several leadership donors, in combination with divisional support, there is a $1.75 million matching program in place to support the growth of women's varsity sport endowments.
"Power the Next 100" will enhance the student-athlete experience as well as position the women's teams for greater competitive excellence, whether through retaining top-level coaching or ensuring women student-athletes have access to the latest advancements in sports performance.

"As we recently concluded the celebration of 100 Years of Women's Athletics at Penn and reflect on the 50th anniversary of Title IX this year, we believe that the "Power the Next 100" initiative will enable the success of our women's teams to continue for the next century and beyond," says Alanna Shanahan, the T. Gibbs Kane, Jr. W'69 Director of Athletics and Recreation. "The growth of endowment for women's teams is critical to the financial foundation and competitive success of our women's sports and the division as a whole. The alumni of Penn have always been so supportive of our student-athletes and we are thankful for their past generosity and look forward to new and enhanced partnerships."