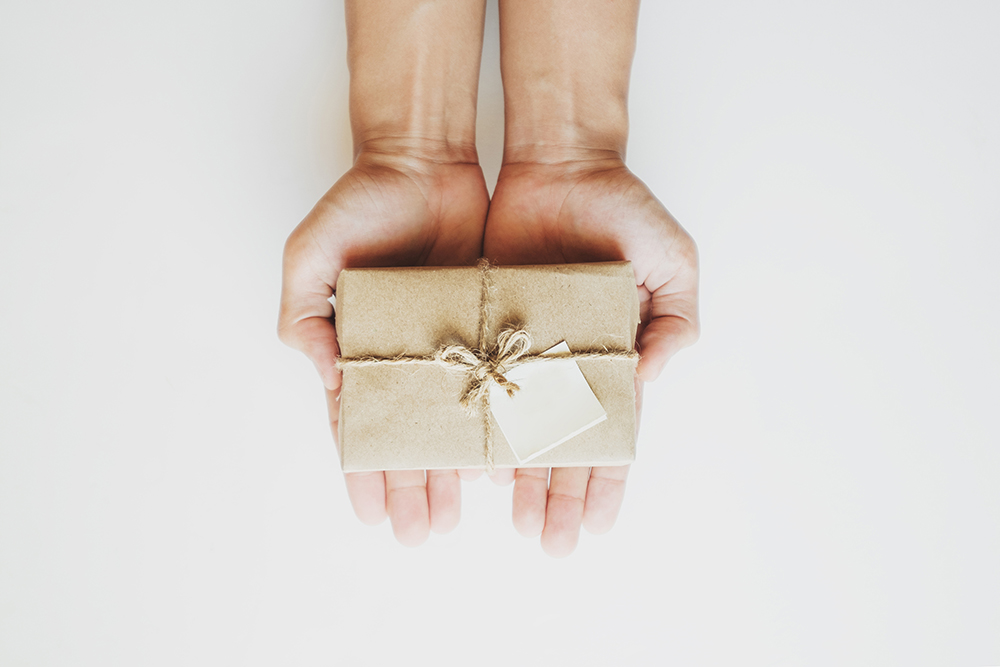 Next week, Rachel Hiller, the assistant athletic director for compliance, and a team of students who are part of the Student-Athlete Advisory Committee (SAAC), will deliver dozens of boxes full of donated toys to the Children's Hospital of Philadelphia (CHOP), Penn's neighbor. It is the group's third year participating proudly in CHOP's holiday drive.
"Something that started as a general student-athlete thing is now across the whole Division, involving staff and coaches, too," says Hiller. "It is a monthlong drive, and we collect all the toys in my office. This is our way of giving back this holiday season, and giving to those who are directly affected in our community."
It's become a tradition that Penn Athletics is truly proud of.
"Sports are about something greater than ourselves, bringing together a community, and at SAAC, we love doing community service," says Hiller, who is SAAC's staff adviser. In fact, like most departments and groups at Penn, SAAC finds ways throughout the whole year—not just during the holidays—to give back, sponsoring one or two community service events each semester.
"But it's especially during the holiday season, when things feel a bit harder for some, it's nice to give back in a positive way," says Hiller. "It's a really quick thought that goes such a long way."
A team from the Center for Health Incentives & Behavioral Economics (CHIBE) are doing their part again this year, too. Twice a year—and once during the holiday season—at least 50 folks from the Center head to the nonprofit Share Food Program's headquarters to help box donated food for low-income individuals.
"We make an assembly line, and every year we try to do as many boxes as we can," says Dana Opiela, a CHIBE administrative assistant who coordinates the outing with help from the United Way. "We try to beat our record every time, but it usually amounts to about 500 to 600 pounds of food that we box."
This particular community service has become somewhat of a team-building exercise, Opiela notes, adding that it's always a special gathering for the CHIBE "family."
"Our mission in CHIBE is to always work as a team, to collaborate together, and to help the community make better choices related to their health," she says. "When people are struggling or when people are hungry, it matters to us a lot and this is just a small part of how our Center can give back to the community."
The Netter Center for Community Partnerships' Penn Volunteers in Public Service has also brought back its Adopt a Family initiative this year, in which Penn departments and centers purchase gifts for deserving families in Philadelphia. Usually done in lieu of departmental gift exchanges, Isabel Sampson-Mapp, who runs the program, says folks interested in getting involved still have time—she just asks that gifts are delivered to the families by Dec. 20.
"There are a lot of families this year, as we've extended partnerships with various agencies, including Veterans Upward Bound and the Steven A. Cohen Military Family Clinic," she says. "So far, we have close to 30 families adopted, most from the West Philadelphia area, but the need is still great."
Departments are paired with families based on size, and are provided with their names, ages, clothing sizes, and even a "wish list."
"A lot of people are just asking for warm clothing," says Sampson-Mapp. "People used to ask for toys, but more and more they're asking for coats and clothes."
The Netter Center is also hosting a coat drive, accepting garments that are "laundered and in good shape" to donate to area shelters, and a toy drive, in which contributions go toward Councilwoman Jannie Blackwell's annual holiday party for the homeless and disadvantaged. Toys should be new and unwrapped, and can be delivered to Sampson-Mapp's office at the Netter Center, on the second floor of 111 S. 38th St. Gifts for children, teenagers, and adults in need are also collected for Blackwell's party during Penn President Amy Gutmann's annual holiday reception. 
"It's an opportunity for us to be good neighbors and to make a difference in the lives of people," says Sampson-Mapp. "I say that it's happy and sad at the same time because I am happy to see how generous and amazing the people are that I work with, but then when I go to make some of these deliveries, I am saddened because I see that if we hadn't done something, that there'd be people out there that didn't get. It's so important for us to give."
For more than two decades, Glenn Bryan, the assistant vice president of community relations in the Office of Government and Community Affairs, has helped coordinate Penn's participation in Blackwell's gathering, which is, this year, on Wednesday, Dec. 12. (Each year her party attracts at least 5,000 people to the Pennsylvania Convention Center.)
"We have over 150 volunteers from Penn and Penn Medicine this year for the party," says Bryan, who works closely with Laura Lombardo to garner volunteers from Penn Medicine. "We serve food, provide health information and screenings, and provide gifts and toys for children." OGCA also coordinates Penn's involvement in Blackwell's summer gathering, Bryan adds.
It's a special time to give at Penn Hillel, too, which engages Jewish students on campus. Last week, the group hosted a blood drive, dedicated to the memory of a Penn alumnus.
"We had about 50 donors, including students, alumni, and community members," says Ira Blum, Hillel's assistant director. "And we shared Jewish wisdom and inspiration about the value of giving blood, and the Jewish holiday of Hanukkah."
Students involved with Hillel also arranged another of their monthly visits to an assisted living facility in Center City, where they bring "energy and positivity to residents" and share in the celebration of Shabbat, adds Blum.
The University City District, a partnership of anchor institutions, small businesses, and residents in the area, acts somewhat of a "megaphone for community partners," notes Alissa Weiss, the organization's director of strategic initiatives and communications. This year, UCD's website lists a variety of December events—including numerous ways to volunteer or give back to the community, featuring food, coat, and toy drives.
Citing people in West Philadelphia as "incredibly engaged and civically minded," Weiss says, whether you're on campus or not, the holidays offer a "wonderful time to give back to our neighbors in need."