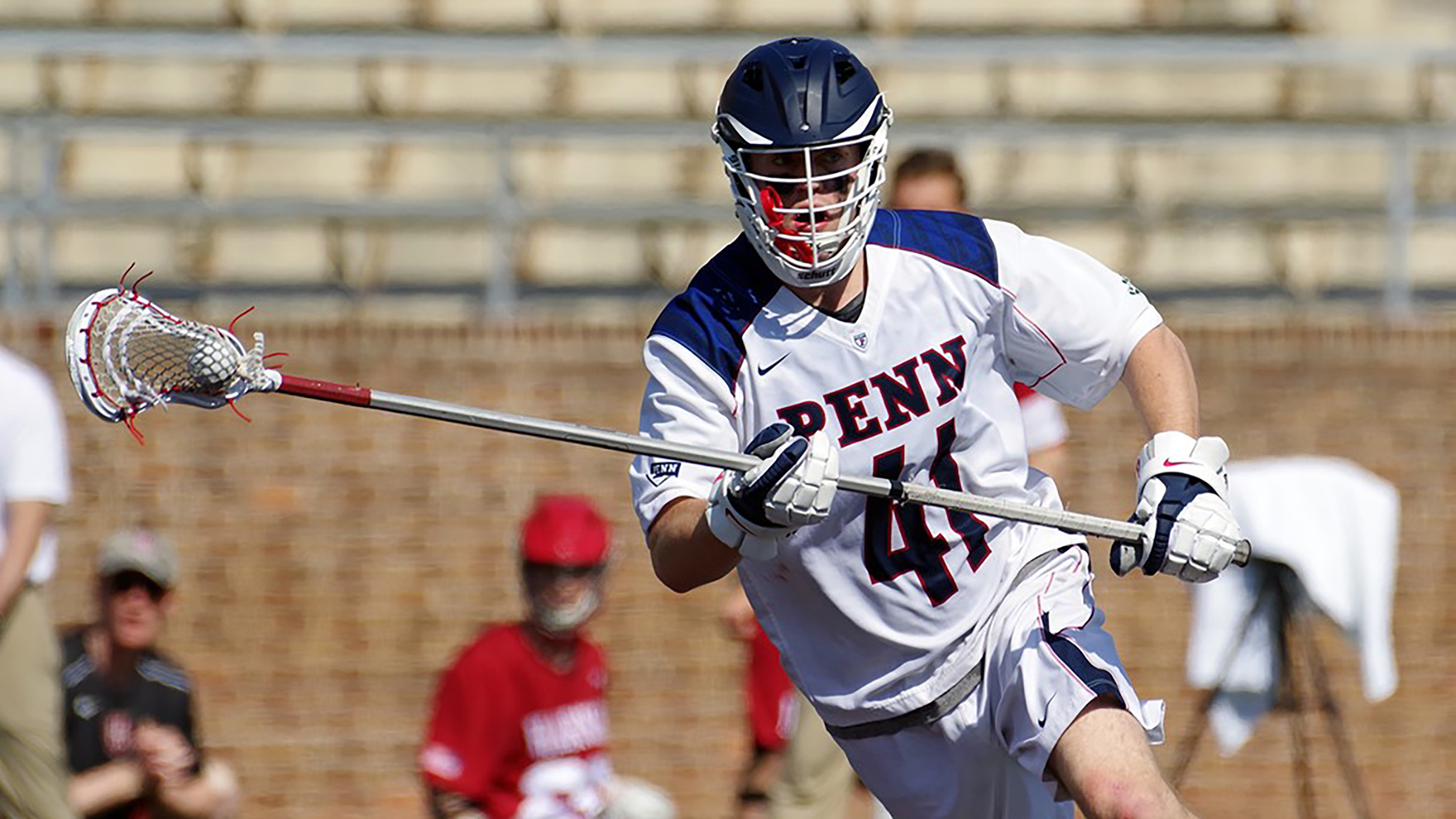 Connor Keating, a graduating senior on the men's lacrosse team, has been named a Third-Team All-American by Inside Lacrosse.
A long-stick midfielder, Keating recently concluded a historic career at Penn. He was a three-time First-Team All-Ivy selection, and graduates as the highest-scoring long stick in the country with 41 points on 31 career goals and 10 assists. 
From Gladwyne, Pa., Keating led the Quakers with 58 ground balls this year and tied for third with eight caused turnovers. Earlier this spring, he became the highest Major League Lacrosse draft pick in program history when the Denver Outlaws chose him with the eighth overall pick.
Playing one of the toughest schedules in the country this year, Penn went 7-8 overall and tied for third place in the Ivy League at 3-3 before falling to then-No. 1 Yale in the semifinals of the Ivy League Tournament. Among the Quakers' victories this season was a 10-9 win against then-No. 1-ranked Duke, the program's first triumph over a top-ranked team. Keating had two assists and five ground balls in the game. 
Keating was an Inside Lacrosse All-American honorable mention last season, and was also selected as a Third-Team All-American by the United States Intercollegiate Lacrosse Association. He is currently one of 10 finalists for the prestigious Senior CLASS Award.