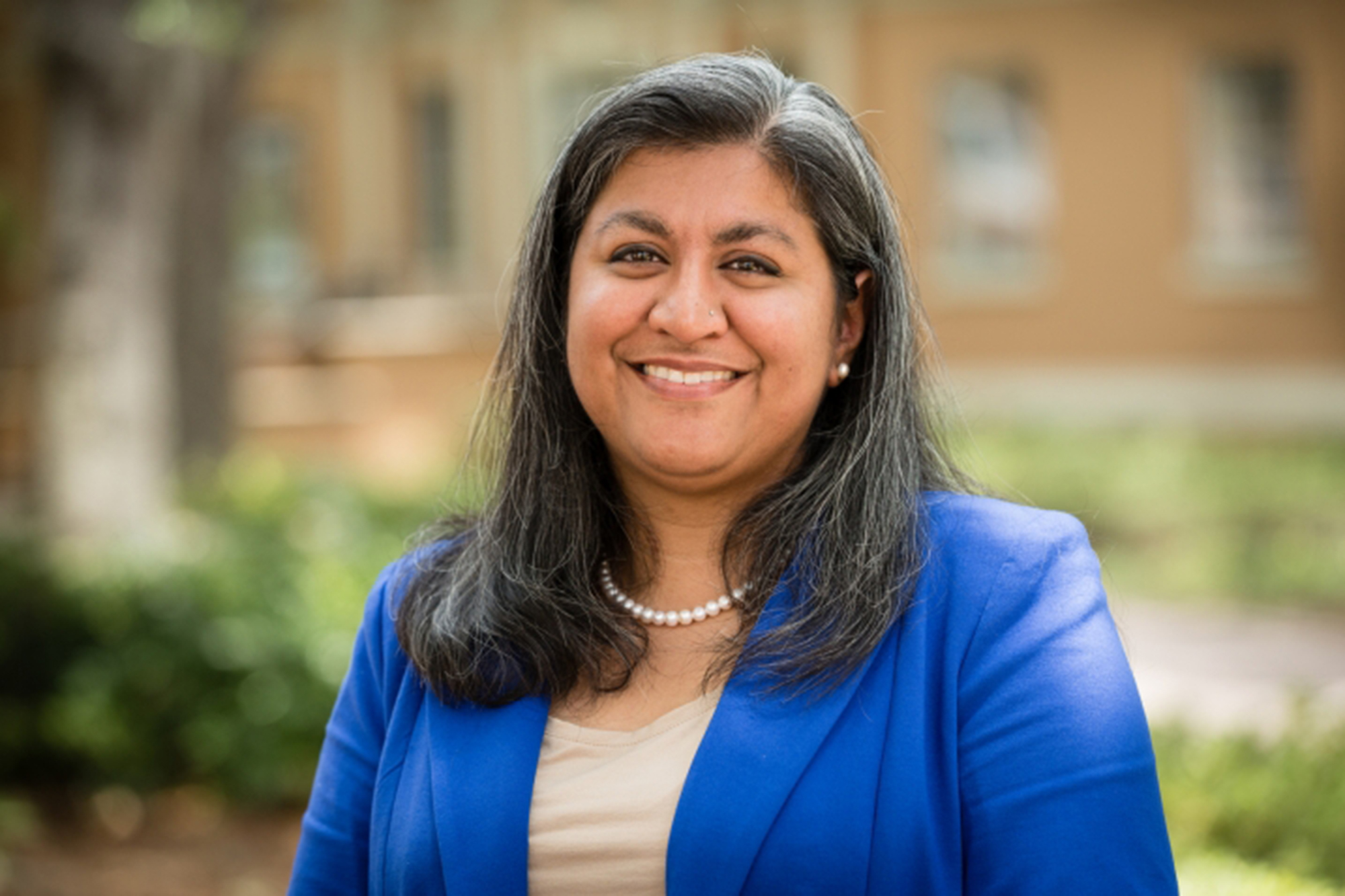 Mamta Motwani Accapadi has been named vice provost for university life at the University of Pennsylvania, effective Aug. 17. The announcement was made today by Provost Wendell Pritchett.
"I am delighted to welcome Mamta Accapadi to Penn at a critical moment in our history," said Pritchett. "She is a highly experienced national leader in student affairs, whose career has been devoted to the goals of inclusion, community, and social justice. She has been a particular advocate for first-generation students, low-income students, and children of immigrants, reflecting her own background as a child of immigrants who went on to earn three degrees from the University of Texas at Austin."
Accapadi has been vice president for student affairs at Rollins College in Orlando, Florida, since 2013, following four years as dean of student life at Oregon State University. Her earlier experience at UT-Austin included serving as university ombudsman, diversity education coordinator, advisor to Greek life and education, coordinator of the International Teaching Assistant Program, and assistant director of the Multicultural Information Center. She earned a Ph.D. and M.Ed. in higher education administration and a B.A. in microbiology from UT-Austin.
"As we enter a highly unusual year for our students, Mamta's insight, sensitivity, and experience—across every part of student life and including both large and small campus environments—will be a tremendous asset to our students and our entire campus community," Pritchett said. "She will bring to Penn deep expertise in such areas as advancing student care and wellness, helping students navigate the student conduct process, leading conflict resolution, developing student-led multi-cultural initiatives, and creating diversity education programs and workshops.
"I am grateful to the consultative committee that helped us achieve this great result, as I am to the landmark work of Val Cade, who served as vice provost for university life for 25 years and will continue to be an invaluable member of our student leadership team as vice provost for student engagement."