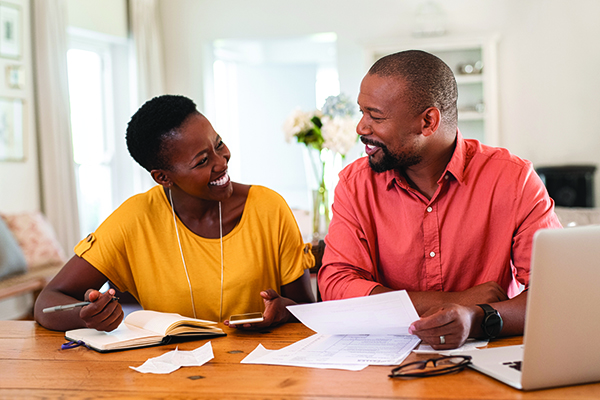 Penn's Open Enrollment period is an opportunity for eligible faculty and staff to make changes to healthcare benefits. April 20 through May 15 marks the Open Enrollment period for the 2020-21 plan year, which takes effect July 1.
Sue Sproat , executive director of benefits in the Division of Human Resources (HR), says there are some important changes every Penn eligible employee will want to pay attention to.
"Penn has had an online enrollment system for many years now. This year we will be using Workday our human capital management system," she says. "You can complete your enrollment by going to www.workday.upenn.edu. If faculty and staff have problems with enrolling online they can call the Benefits Solution Center at Health Advocate at 1-866-799-2329 and request assistance."
Some additional major changes this year include: the introduction of telemedicine by all carriers and the removal of the age and frequency limits on colonoscopies. So, participants will not be subject to deductibles or co-insurance for a colonoscopy.  
Although some things are changing, there are many benefits elections that are remaining the same. For instance, for the third year in a row, there will be no increase in medical or dental rates. That means the cost for medical and dental coverage will not increase for the 2020-21 plan year.
Jack Heuer, vice president of HR, says this is exciting news for faculty and staff.
"It is unprecedented that Penn has been able to maintain the same rates for the third straight year," Heuer says. "This is a tremendous achievement given the current rising health care costs for some employers, and we are proud to be able to offer this cost avoidance to faculty and staff."
Sproat says if employees do not want to make a change to their benefits options, they can roll over their elections.
"However, we recommend that you go online to review your current elections to be sure you will have the coverage you need," she says.
Sproat adds a benefits guide is being sent to employees' homes, with summaries of the plans, and much more detail.
"We are unfortunately unable to hold information sessions, and the enrollment fair, so please be sure to review the enrollment material," she says. "And if you wish to make a change please do so during the enrollment window."
See below for what is changing in the 2020-21 plan year:
New open enrollment process with Workday@Penn
This year you will complete Open Enrollment at the Workday@Penn portal at www.workday.upenn.edu. The benefits enrollment process has been simplified and is quick and easy. Use your Penn Key and password to access the portal. Then follow the steps to enroll or make changes to your benefits for the 2020-21 plan year.
A one-time opportunity to increase supplemental life insurance coverage
The University through MetLife is offering a one-time opportunity to enroll or increase your Supplemental Life Insurance. Eligible faculty and staff can increase their supplemental life insurance coverage during Open Enrollment before providing evidence of insurability, such as proof of good health. This means, if someone is not currently enrolled, he or she can elect .05 times to 5 times their benefits base, or if an employee is currently enrolled he or she can increase his or her coverage up to 5 times maximum of their benefit base. To take advantage of this opportunity, eligible faculty and staff must elect this increase during this year's Open Enrollment period. Watch the mail for a personalized information sheet from MetLife. This one-time Supplemental Life Insurance coverage is in addition to the Basic Life benefit. You must be currently eligible for life insurance to take part in this offer. The amount of coverage is based on your benefits base that is effective as of March 2020. If you are a union employee, you can select up to six times your base salary to the max of $750,000. If you are PT/ACA eligible, you can select up to two times your base salary.
Penn introduces telemedicine
The University has partnered with Penn Medicine to offer a virtual care telemedicine practice called Penn Medicine OnDemand. It provides urgent primary care services by providers in the Penn Center for Connected Care. The program's providers address immediate care needs such as: sore throats, rashes, earaches, muscle or joint pain, and other minor injuries. The telemedicine practice is available 24 hours a day, 7 days a week, 365 days a year.
Colonoscopy screening age requirement removed
Effective July 1, an annual (as recommended by your medical provider) colonoscopy screening will be covered at $0 co-pay for those enrolled in the Keystone HMO, Aetna POS II and the PennCare/Personal Choice plan. The age and frequency limitation for this type of screening has been removed.
Health care and dependent care flexible spending accounts (FSA)
When employees participate in a Health Care Flexible Spending Account, they set aside pre-tax dollars to use for certain out­of-pocket healthcare costs. The IRS has increased the FSA limit from $2,700 to $2,750 for the 2020 calendar year. Faculty and staff can only roll­over $500 to the next plan year, so be sure to submit your claims for the current plan year in a timely manner. The rules for using a FSA account remain the same. Employees may still need to provide receipts to verify that their claims are qualified expenses in accordance with IRS guidelines.
Health savings accounts (HSA) for HDHP
An HSA is a tax savings account for High Deductible Health Plan participants. HSA funds may be used to offset the cost of care. Penn will contribute to an employee's HSA $1,000 for single coverage or $2,000 for family coverage. Faculty and staff can also contribute additional money to an HSA via pre-tax payroll deductions. The IRS has announced an increase in the HSA family maxi­mum contribution by $100 for calendar year 2020. The single contribution limit will be $3,550 and the family contribution limit will be $7,100-inclusive of your employer contribution. If you are 55 and over, you can contribute an additional $1,000. Penn's Health Savings Account custodial bank is changing from BNY Mellon to HealthEquity, effective May 2020. BNY Mellon will no longer serve as the custodial bank for HSA accounts. A new account will be opened for participants at HealthEquity. BNY Mellon will transfer your HSA balances to HealthEquity by the end of May. If you are currently enrolled in a Health Savings Account, you do not need to take any action for your account to be moved. You will receive a new HealthEquity health savings card in May. Please watch for important notification in the mail and your email from HealthEquity.
Presentations and wellness fairs canceled
Due to the evolving situation around COVID-19, the on-campus Open Enrollment Presentations have been canceled.
The Wellness Fairs scheduled for April 21 and April 22 have also been canceled. For more information, see the Temporary Limited Campus Operations FAQ.