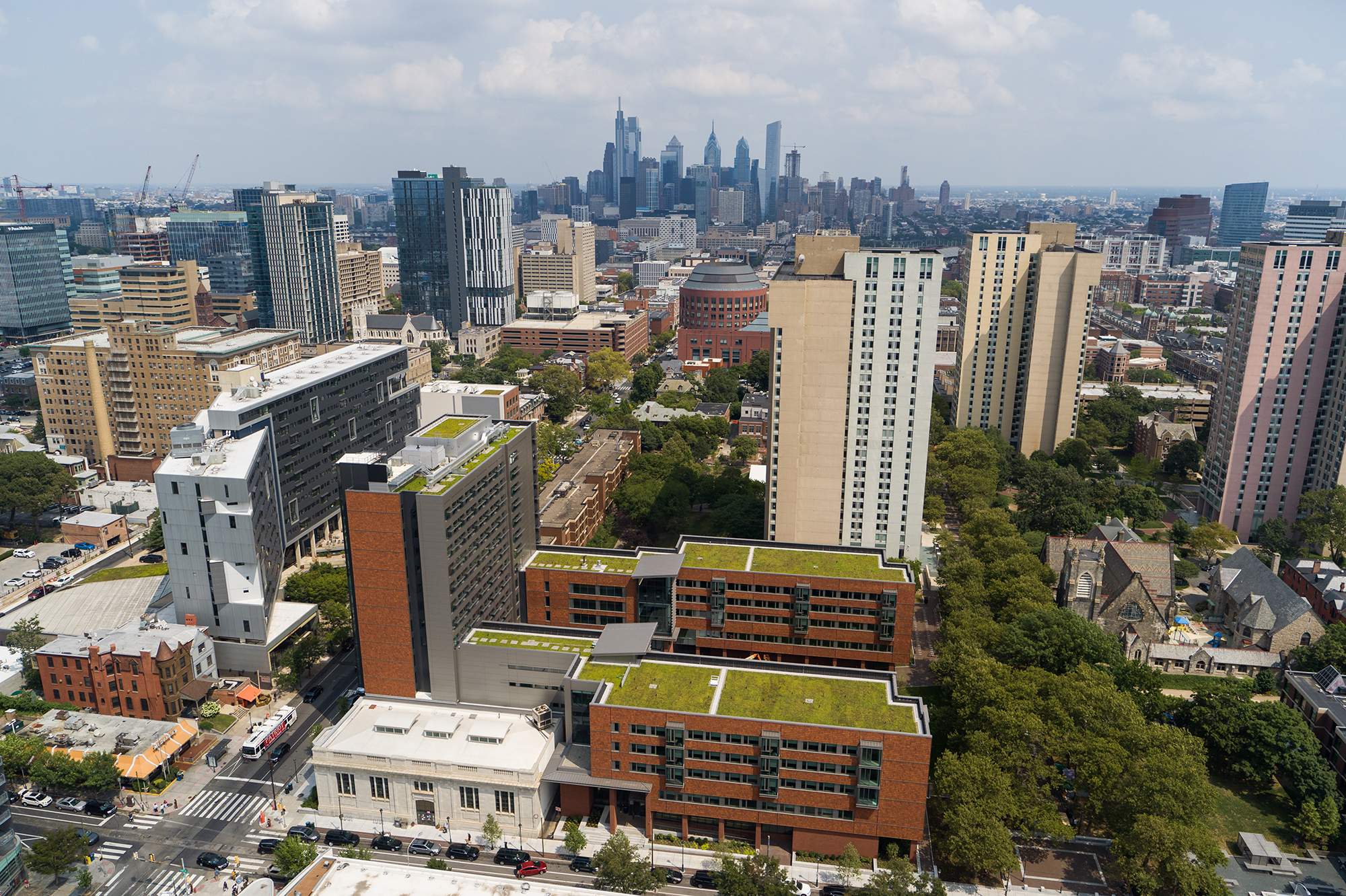 The University of Pennsylvania today announced the naming of Gutmann College House, formerly known as New College House (West) at 40th and Walnut streets.

"It is a delight to honor President Emerita Gutmann's tremendous achievements in this way," said President Liz Magill. "As Penn's longest serving president, Amy Gutmann held a deep appreciation for the transformative power of a college education and the value of living and learning together as part of an academic community. Penn's intentionally built college houses are not just emblematic of that commitment, they are at the heart of the student experience."
"The Board of Trustees felt it especially fitting to associate Amy Gutmann's name with one of two new undergraduate residences built during her tenure," said Scott Bok, chair of Penn's Board of Trustees. "Recognizing the importance of our on-campus residential community, Amy Gutmann launched the second year experience in 2018. A hallmark of her presidency, it truly enhanced student life at Penn, and serves as a lasting part of her legacy."
The College House System at Penn brings undergraduates, faculty, staff, graduate, and undergraduate students together in dynamic shared living-learning communities within a culture focused on academic vibrancy, collaboration, diversity, and wellness. The second year experience expanded the on-campus housing requirement to include all second-year students, with specialized programming to support students' successes in and out of the classroom.
During Amy Gutmann's presidency, the number of College Houses in the undergraduate College House and Academic Services System at Penn grew from 11 to 13. Lauder College House opened in 2016 and Gutmann College House in 2021. Both buildings were the first to be designed and built specifically as college houses on Penn's campus.
In August of 2021, as then New College House opened its doors to residents, Gutmann was on hand to welcome students at Move-In. The 250,000-square-foot facility houses second-, third-, and fourth-year students and includes 445 beds, club rooms, communal kitchens, a fitness and wellness center with a meditation room, music practice rooms, classrooms and seminar rooms, study rooms, a coffee shop, and the Quaker Kitchen, a demonstration cooking space.
The building, which will soon be updated with signage adopting the name Gutmann College House was designed by Philadelphia-based, internationally acclaimed Bohlin Cywinski Jackson Architects. The facility was recently designated as LEED Silver aligning with Penn's sustainability goals laid out in Penn's Climate and Sustainability Action Plan 3.0.

"I am truly humbled and honored to have this deeply meaningful space bear my name," said Gutmann, who now serves as U.S. Ambassador to Germany. "Its community-friendly design, its Quaker kitchen, and its wide-ranging student-centered offerings are incredibly appealing. Above all, there will always be a special place in my heart for the diverse and brilliant community of students who now call—and for generations will call—this College House their home."