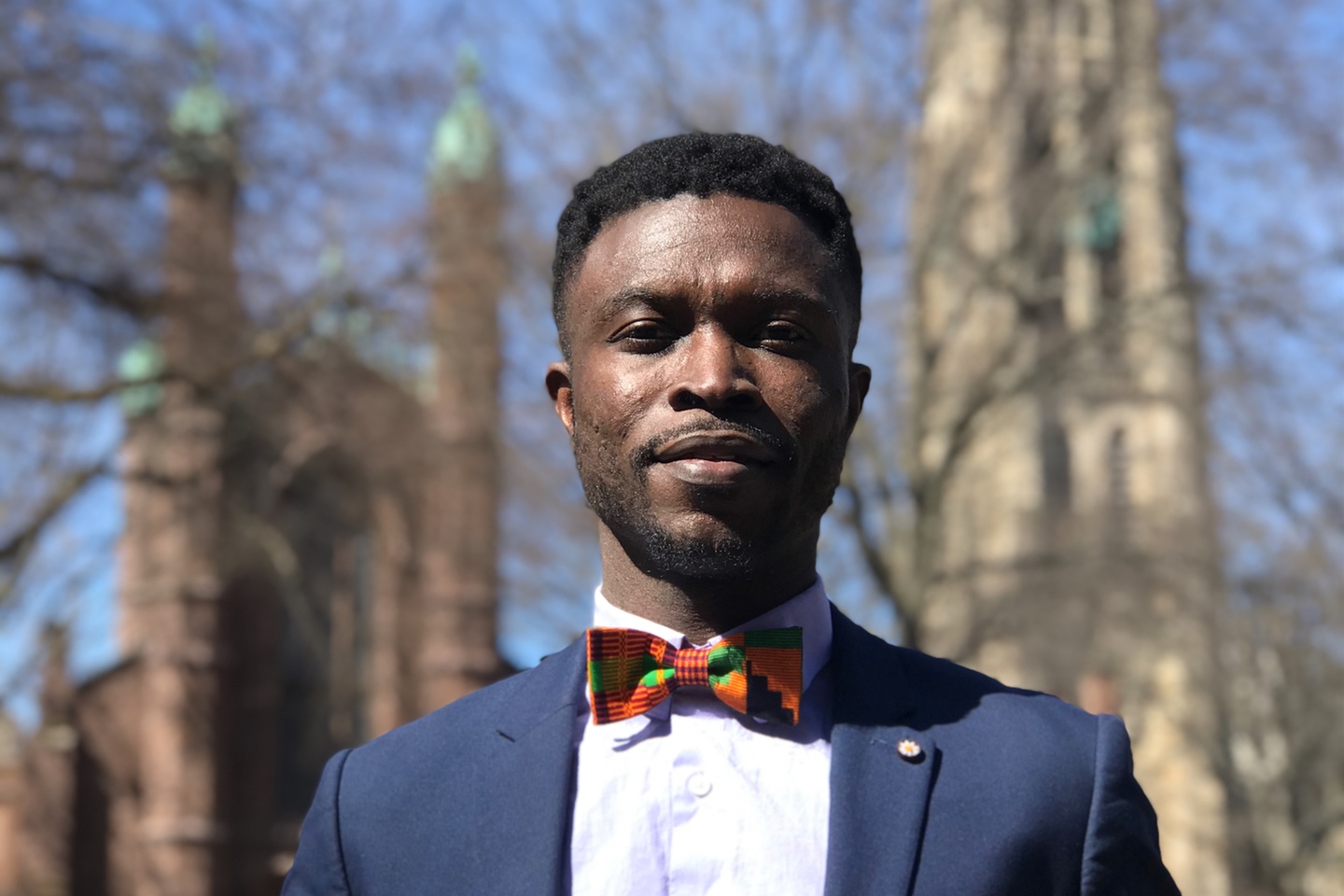 Shadrack Frimpong , University of Pennsylvania graduate and 2015 Presidents Engagement Prize winner, has been awarded a Gates Cambridge Scholarship to pursue a Ph.D. in public health and primary care at the University of Cambridge in England.
Frimpong is Penn's 31st Gates Scholar since the program's beginning in 2001. From Ghana, he is one of 77 recipients chosen globally this year. 
He is currently pursuing a master's degree in public health in global health as a Horstmann Scholar at Yale University. At Penn, Frimpong earned his undergraduate degree in biology from the College of Arts and Sciences in 2015 and a master's in nonprofit leadership from the School of Social Policy & Practice in 2019, which awarded him the Richard Estes Global Citizenship Award. 
The son of a peasant farmer and charcoal seller, he was the first person from his village, Tarkwa Breman, to attend college in the United States. 
Under the mentorship of Harvey Rubin, a professor in the Perelman School of Medicine, Frimpong used the Presidents Engagement Prize to create Cocoa360, which has pioneered a "farm-for-impact" model that uses revenues from community cocoa farms to fund educational and health care services. The nonprofit now runs a tuition-free girls' school and community hospital in his Ghana village, sustained by proceeds from a local cocoa farm. 
Frimpong has received many national and international awards, including the Samuel Huntington Public Service Award, Clinton Global Initiative Honor Roll, Queen Elizabeth's Young Leader Award, and Muhammad Ali Humanitarian Award. 
Penn students and alumni can find information about applying for the Gates Cambridge Scholarship through the Center for Undergraduate Research and Fellowships.