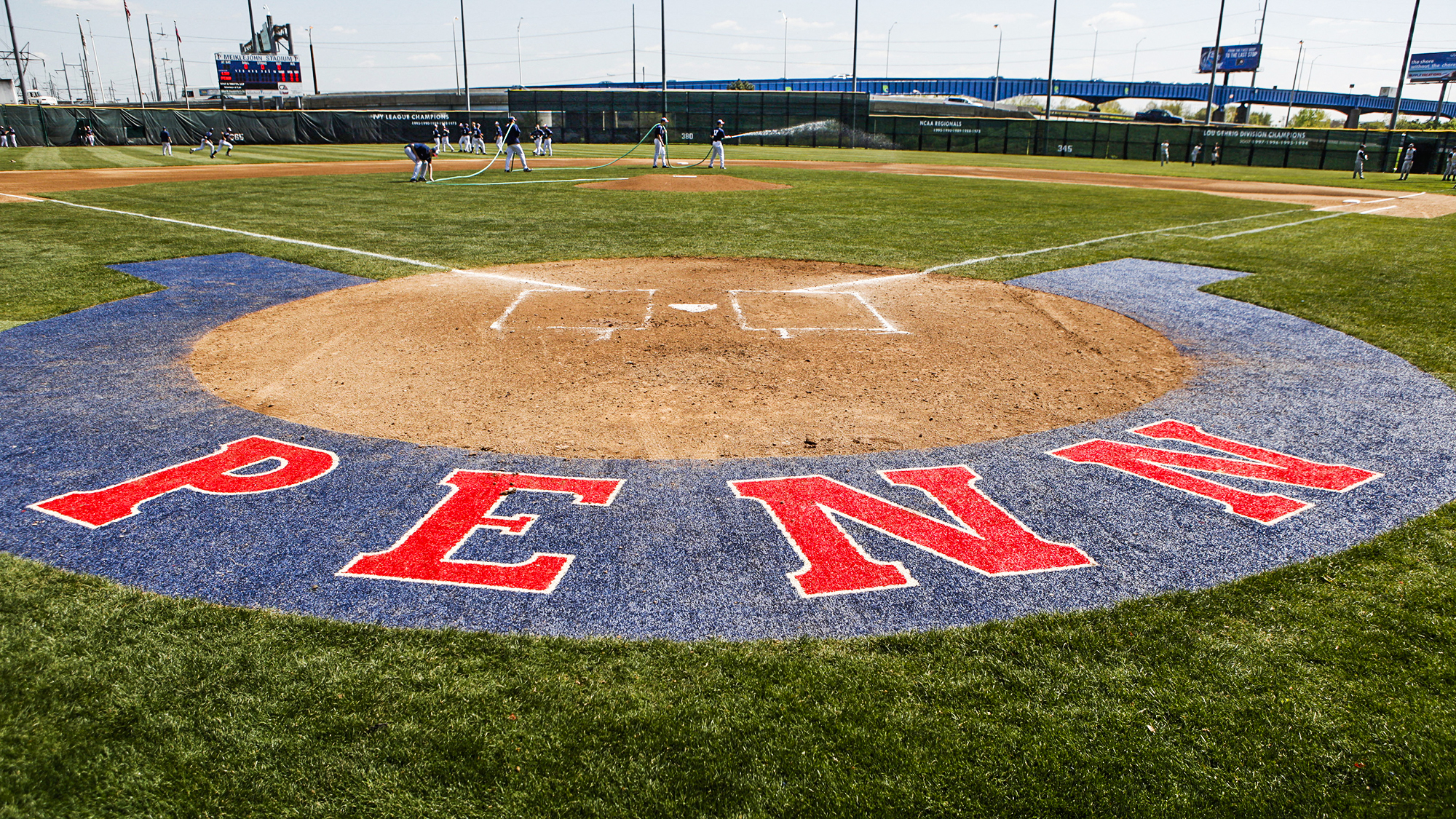 The Penn baseball team had players across the country competing for collegiate summer leagues over the past few months.

This summer, 24 athletes competed on 15 different teams, ranging from the northern reaches of Vermont down through the valleys of Texas. In total, the Quakers had players competing in 10 different states. A number of players reached their league's respective all-star games and played against fellow college baseball players from a variety of conferences.

Jackson Appel: Pittsfield Suns
Appel was named the 2021 Defensive Player of Year Award for the Futures League. In 33 games, he hit .349 with a .442 OBP and 22 RBI.

Nate Beal: Silver Spring Thunderbolts
Beal worked 10 innings in the Cal Ripken Collegiate Baseball league and struck out 15 batters.

Brendan Bean: Morehead City Marlins
Bean registered three saves to go along with a 2.84 ERA in 19 innings pitched in the Coastal Plains League. He struck out 26 batters and issued just six walks.
Sam Bennett: North Adams Steeplecats
Playing in the New England Collegiate Baseball League, Bennett went 2-1 with 28 strikeouts and a 3.97 ERA in in 22.2 innings of work.

Calvin Brown: Riverhead Tomcats
Brown stole 8 bases and knocked in 10 runs in 23 games competing in the Hamptons Collegiate Baseball League.

Owen Coady: Harwich Mariners
Coady was a Cape Cod Baseball League All-Star Selection after a strong summer on the bump. Pitching out of the bullpen, Coady had five saves. In 12 appearances, he worked 13.2 innings and struck out 22 hitters, while issuing only three walks.

Tommy Courtney: Vermont Mountaineers
Playing in the New England Collegiate Baseball League, Courtney hit .314 thanks to recording 37 hits and he also stole 14 bases.
Seth DeVries: Lonestar Baseball Club
Playing in the Centex Collegiate Baseball League, Devries struck out 27 hitters in 24 innings of work. He had a 3.70 ERA for the summer.

Kevin Eaise: Wareham Gateman & Pulaski River Turtles
Eaise had a busy summer, competing in both the Cape Cod Baseball League and the Appalachian League. For the Wareham Gateman, he made seven appearances and struck out 10 hitters in 8.2 innings of work. As a member of the Pulaski River Turtles. He amassed a 3.31 ERA in 19 innings pitched.

Danny Heintz: Harwich Mariners & Asheboro Copperheads
Heintz had a busy summer competing in both the Cape Cod Baseball League and the Coastal Plains League. In one appearance in the CCBL, he worked three and a third scoreless innings and struck out two batters. In the Coastal Plains League, he struck out 35 in 21 innings pitched.

Wyatt Henseler: Asheboro Copperheads
Playing in the Coastal Plains League, Henseler hit .326 with seven doubles and seven homers. He ranked in the top-ten in CPL in in total hits (46) and RBI (32).

Andrew Hernandez: Asheboro Copperheads
Playing on the same team as Henseler, Hernandez had eight doubles, eight homers and 36 RBI. He hit .291 and ranked fifth in the CPL in RBI.
Craig Larsen: Vermont Mountaineers
Playing with Tommy Courtney in the NECBL, Larsen hit .310 for the summer with a pair of home runs.

Bryce Mangene: Trenton Generals
Playing in the Atlantic Collegiate Baseball League, Mangene went 2-1 with a 3.15 ERA and 20 strikeouts in 20 innings of work.

Ben Miller: Holly Springs Salamanders
Playing in the Coastal Plains League, Miller hit .317 with 7 homers and 23 RBI.

Joe Miller: Savannah Bananas
Miller was named the Coastal Plains League Pitcher of the Year. He led the CPL in wins (6) and strikeouts (71), while ranking second in the league in ERA (1.50).

Noah Millikan: Syracuse Spartans
Playing in the New York Collegiate Baseball League, he was named to the Top Prospect Team. He fanned 35 hitters in 22.2 innings pitched.

Carson Ozmer: UBC Collegiate Rose
Playing in the Five Tool Summer Collegiate League, Ozmer saw time on the mound and at the plate. In 10.2 innings of work, he had a 1.30 ERA to go along with 18 strikeouts. At the dish, he hit .340 with 16 RBI.

Cole Palis: Pittsfield Suns
Playing in the Futures League alongside teammate Jackson Appel, he finished with 10 RBI, 10 walks, and seven runs scored.
Drew Rogers: Bristol Blues
Playing in the NECBL, Rogers hit .375 in 6 appearances.

Ed Sarti: Healdsburg Prune Packers
Playing in the California Collegiate League, Sarti went 3-0 with a pair of saves in 15 appearances. He struck out 31 batters and amassed a 2.92 ERA in 27.2 innings of work.

Seth Werchan: Pittsfield Suns
Playing with teammates Cole Palis and Jackson Appel in the Futures League, Werchan had 22 RBI, 3 homers, 17 stolen bases, and zero Errors in 37 games played.

Cole Zaffiro: Riverhead Tomcats & Kokomo Jackrabbits
Zaffiro had a busy summer competing in both the Hamptons Collegiate Baseball League and the Northwoods League. He was named a HCBL All Star and he racked up 42 strikeouts and a 3.75 ERA in 36 innings of work. In the Northwoods league, he registered seven strikeouts in nine innings.

Brian Zeldin: North Adams Steeplecats
Playing in the NECBL, Zeldin tossed six and two-thirds innings in a playoff win. On the summer, he went 3-1 with 2.74 ERA. He ranked third in the NECBL in ERA and he was voted a starting pitcher to the All North Division Team.