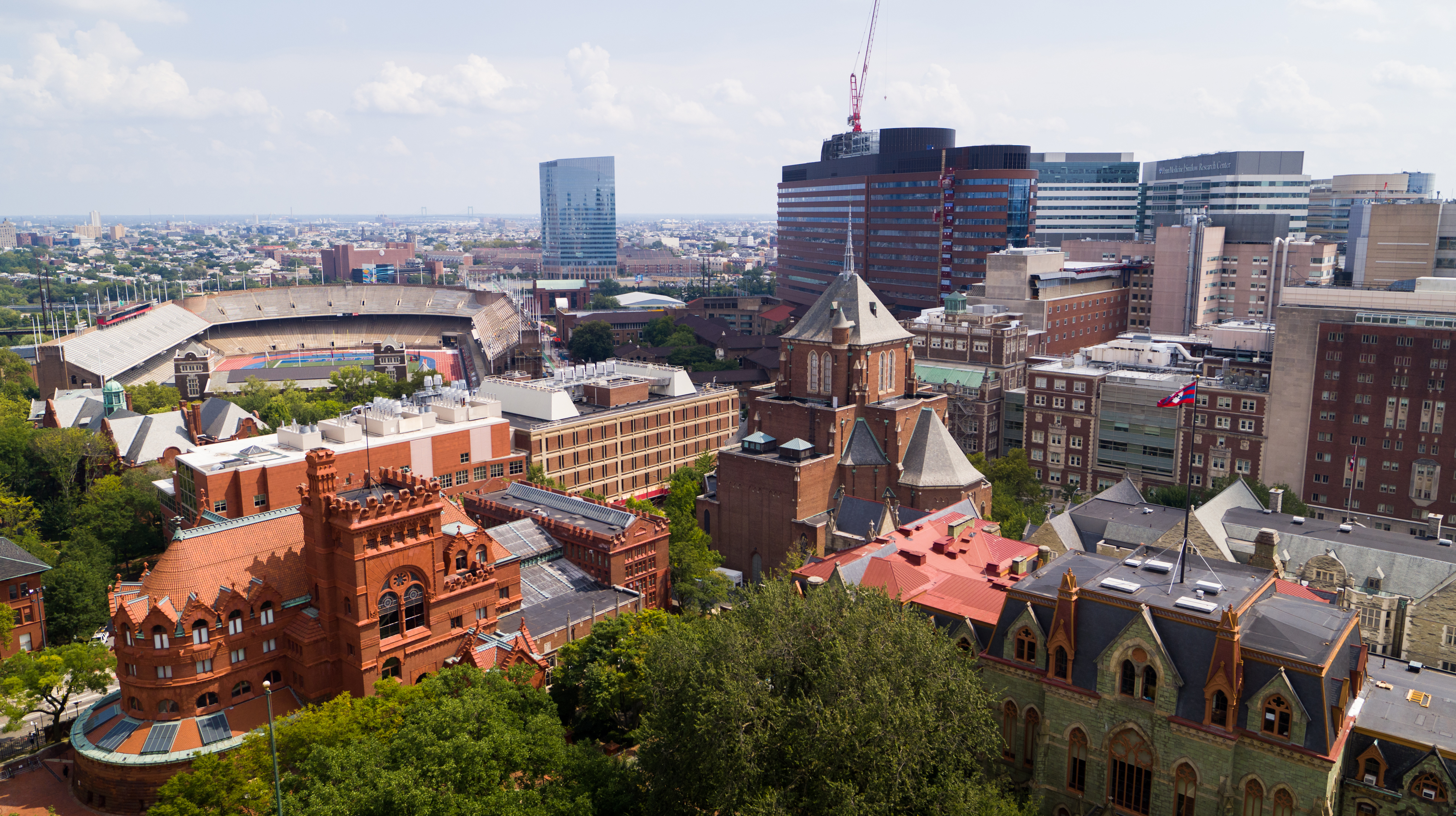 As coronavirus sweeps the nation and globe, society is met with unfaulty confusion. Indeed, what has been happening—especially Penn's own shift to remote learning and teaching—is truly unprecedented.     
At the University, researchers and faculty members have been actively trying to make sense of such an extraordinary time, and as they so often do, have been sharing their expertise with the world at large.
Carolyn Cannuscio, the director of research at Penn's Center for Public Health Initiatives, has discussed the dos and don'ts of social distancing with the Atlantic; Peter Conti-Brown, an associate professor at Wharton, talked about the Fed's role in all of this with the Washington Post, and Harvey Rubin of the Perelman School of Medicine showcased in KYW Newsradio how coronavirus differs from the flu.
Penn's experts have discussed the process of getting to a safe and effective vaccine as well as the facts of coronavirus testing. They have shared how to best manage working from home and how the crisis is affecting businesses. They've provided advice on how to stay positive and healthy in isolation, and tips for caring for pets. Experts from Penn have even shared insight into why people are overbuying toilet paper.
From the School of Nursing to the Graduate School of Education, to the University's own Office of Information Security, all of Penn's schools and centers are not only adapting to big changes internally but also ensuring they are at the forefront of the coronavirus conversation—for the betterment of society. The Penn community, unsurprisingly, is getting creative in these efforts too—Wharton even launched a remote course on the impact and implications of COVID-19.
In a time when the news can certainly overwhelm, Penn experts lend a knowledgeable hand to the conversation. That's what the institution is known for. As Penn President Amy Gutmann noted in a message across campus earlier this week: "This is a generation-defining moment. And like every such moment that has gone before, it is not only the crisis itself but also how we respond that matters most."
As the University grows its extensive coronavirus-related researcher and expert content, Penn Today will be tagging a curated list of stories and media hits. To find a sampling of campus-wide stories, visit penntoday.upenn.edu/subtopic/coronavirus-research. For additional coronavirus news and announcements from the University, visit coronavirus.upenn.edu.