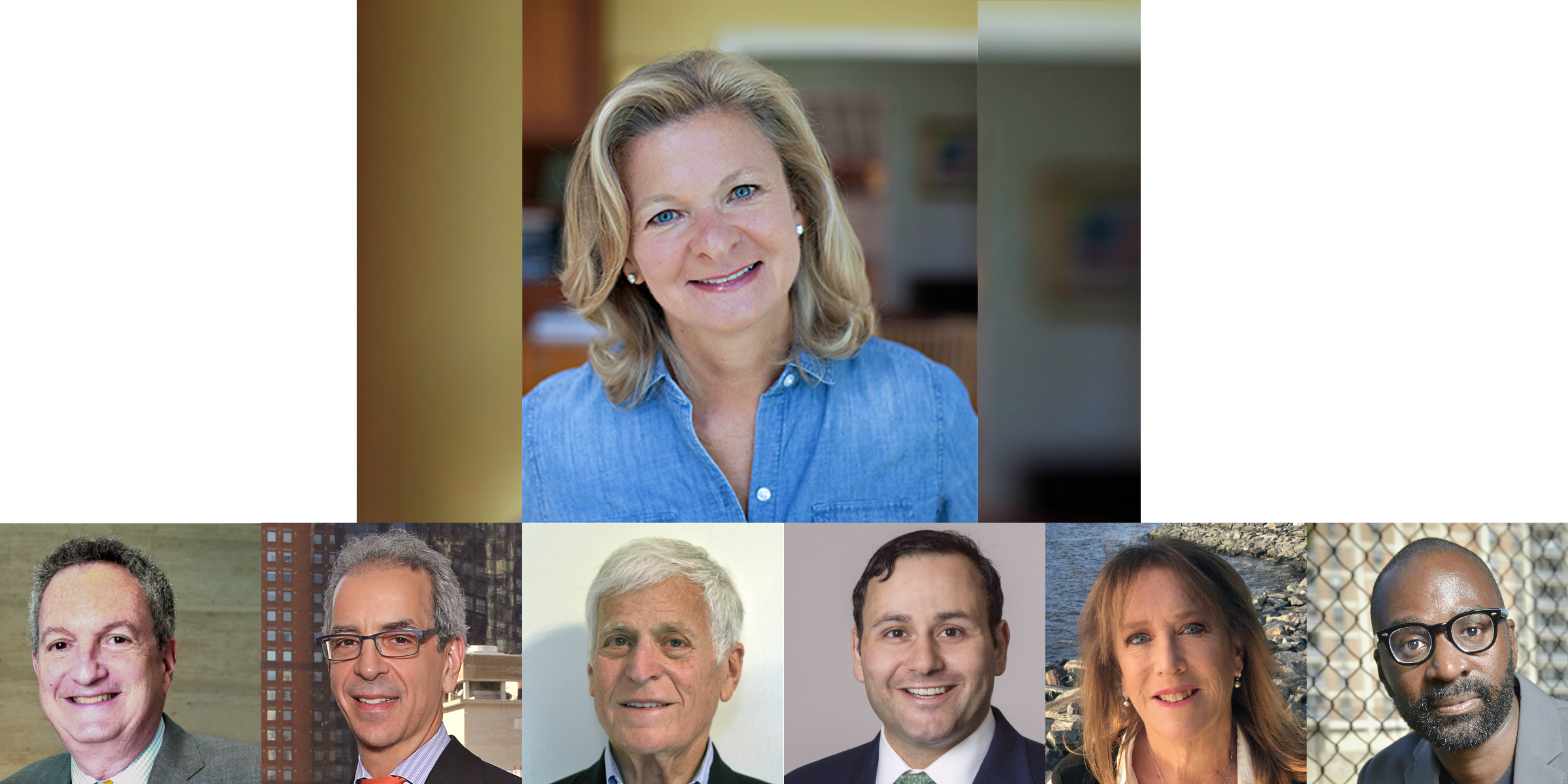 T
The University of Pennsylvania will honor six distinguished alumni at the 2018 Alumni Award of Merit Gala on Friday, Nov. 9.
Award-winning, best-selling novelist Lisa Scottoline will receive the 2018 Creative Spirit Award for her life-long commitment to and excellence in the arts. A member of the undergraduate Class of 1976 and a 1981 graduate of Penn Law School, Scottoline began her career as a litigator, later picking up her pen full time.
To date her body of work includes 31 novels, a series of humorous memoirs, as well as a weekly Philadelphia Inquirer column. She won mystery fiction's highest honor, the Edgar Award, with her second novel, "Final Appeal." A writer with a witty edge, she was recognized as a Fun Fearless Female by Cosmopolitan and a PW Innovator by Publisher's Weekly.
Lending her talents to teach a course on "Justice and Fiction" at Penn Law, she was honored with 2009 Adjunct Teaching Award and with an Alumni Award of Merit, as well as a Paving the Way Award from Penn Women in Business. She has also served as a Law School Reunion committee member and Law School overseer.  
Sharing the spotlight with Scottoline will be Allan C. Bell, Mitchell J. Blutt, Louis Kozloff, and Cindy Shmerler Levy, who will all receive the Alumni Award of Merit, along with Austin L. Lavin, who will accept the Young Alumni Award, and Dean John Jackson Jr. of the School of Social Policy & Practice, who will accept the Faculty Award of Merit.
Allan C. Bell, Class of 1981, is a Penn Basketball fan alongside his family members and fellow alumni: wife Dale Borenstein Bell, daughter Brittany, and son Brandon. Active on a number of boards at Penn, he served on the committees on student life and local, national, and global engagement as a member of the Board of Trustees (2013-2017); as a member of the Penn Alumni Board of Directors and the Basketball Board; the Penn Fund Executive Committee; and, with his wife, the Penn Hillel Board of Overseers. He has inspired philanthropy and alumni engagement through leadership roles as the co-chair of the Class of 1981 Gift Committee, as a member and president of the Alumni Class Leadership Council, and currently as chair of the alumni engagement committee of The Power of Penn campaign. He and Dale marked their 25th class reunion by creating the Allan & Dale B. Bell Family Endowment Scholarship in memory of his father, Harold Bell.
Mitchell J. Blutt holds three degrees from Penn. As a member of the Class of 1978, he designed his own multidisciplinary undergraduate major that combined psychology, biology, anthropology, and statistics. He then went on to earn an M.D. from the Perelman School of Medicine and an M.B.A. from the Wharton School, becoming one of the Penn's first physicians to develop a hybrid career with a prominent role on Wall Street. He has provided leadership serving on Penn's Board of Trustees, on the School of Arts and Sciences' Board of Overseers, and as a member of the Penn Medicine Board of Trustees. His philanthropy includes scholarships at the School of Arts and Sciences, the Mitchell J. Blutt Visiting Professorship in Entrepreneurism and Medicine, and the endowment of the Perelman School's first M.D./M.B.A. scholarship fund, endowing Mitchell J. Blutt and Margo Krody Blutt Presidential Professorships at the School of Arts and Sciences, Perelman, and Wharton. Following a passion for music, he also made gifts supporting the Blutt College House Music Program, the Blutt Band Slam homecoming event, and the Blutt Singer Songerwriter Symposium.
Louis Kozloff, a member of the Class of 1965 and a 1969 alumnus of the Perelman School of Medicine, has deep roots at Penn. He has 40 Penn alumni in the family, including wife Rene Chalfin Kozloff, daughter Laurie, and son Howard. A basketball player and swimming standout at Penn, he and his father, Henry Kozloff, also an alumnus of the College and School of Medicine, share the distinction of being one of only two father-son pairings in the Penn Athletics Hall of Fame. He has taken part in his medical school reunion committees since 1979, and in 1990 he joined the Medical Alumni Advisory Council, chairing it from 2012 to 2015. As a major benefactor of the Class of 1969 Scholarship Fund, and as a leader in establishing the Edward T. Anderson, C'65, M'69 – Louis Kozloff, C'65, M'69 Scholarship Fund and the Anderson Kozloff Thompson Classroom in the Jordan Medical Education Center, he received the School of Medicine Alumni Service Award in 2011. He also serves on the Swimming Sports Board, and helped support the Kozloff Family Room in the Tse Ping - Cheng Cheung Ling Sports Center. 
The Class of 2006's Austin Leo Lavin began his career as an entrepreneur and connector in Philadelphia, where he launched the start-up, myfirstpaycheck.com. During that time, he also helped to lead the Philadephia Metro Regional Alumni Club to win the 2009 Penn Alumni Award of Merit. After moving to New Orleans with his wife, fellow alum Beth Shapiro Lavin, he founded WorkNOLA.com, a nonprofit that highlighted opportunities for local employment in the wake of Hurricane Katrina. In New Orleans, he has continued his active involvement in Alumni Club activities as sponsor of club events, hosted Penn Club of Louisiana Student Send-Offs, and served as an alumni interviewer. As a reunion leader, he has helped the Class of 2006 surpass fundraising milestones and supports Penn as a Penn Fund Ivy Stone Society member.
Cindy Shmerler Levy, Class of 1981, has deep Quaker family ties. The daughter of the late alumnus Edwin Shmerler, she is married to alumnus Ford Levy and the mother of alumni Kristen Levy and Maxwell Levy. Her time at Penn, as an English major and a member of the Varsity Tennis and Squash teams, laid the foundation for her life as a  tennis journalist and television commentator. Her work has appeared in such outlets as The New York Times, The Boston Globe and on ESPN. For more than 20 years, she has helped transform the Penn Club of Westchester & Rockland Counties, serving as president for a decade and vice president previously. She is also active on the Penn Alumni Board of Directors and in the Trustees' Council of Penn Women on the Committee for Athletics and the Communications Committee. Her support to Penn includes a gift establishing the Paula Shmerler Endowed Fund for Alzheimer's Research, honoring her mother.
This year's Faculty Award of Merit goes to Dean John Jackson Jr. of the School of Social Policy & Practice. Jackson is the Richard Perry University Professor, with appointments in the Annenberg School for Communication, School of Arts and Sciences, and School of Social Policy & Practice. His research involves ethnographic methods in media analysis, the impact of mass media on urban life, mediamaking as a form of community-building and proselytizing among religious organizations, globalization and the remaking of ethnic/racial diasporas, visual studies and theories of reality, and racialization and media technology. On Jan. 1, he will assume his new role as dean of the Annenberg School for Communication.
In addition to the individual awards, the Class of 1993 will receive the Class Award of Merit, and the Class of 1968 will receive the David N. Tyre Award for Excellence in Class  Communications. A special acknowledgement will be made to the Penn Club of Metro New Jersey and the Penn Club of Sarasota and Manatee Counties in Florida for outstanding leadership and alumni engagement within their regions.