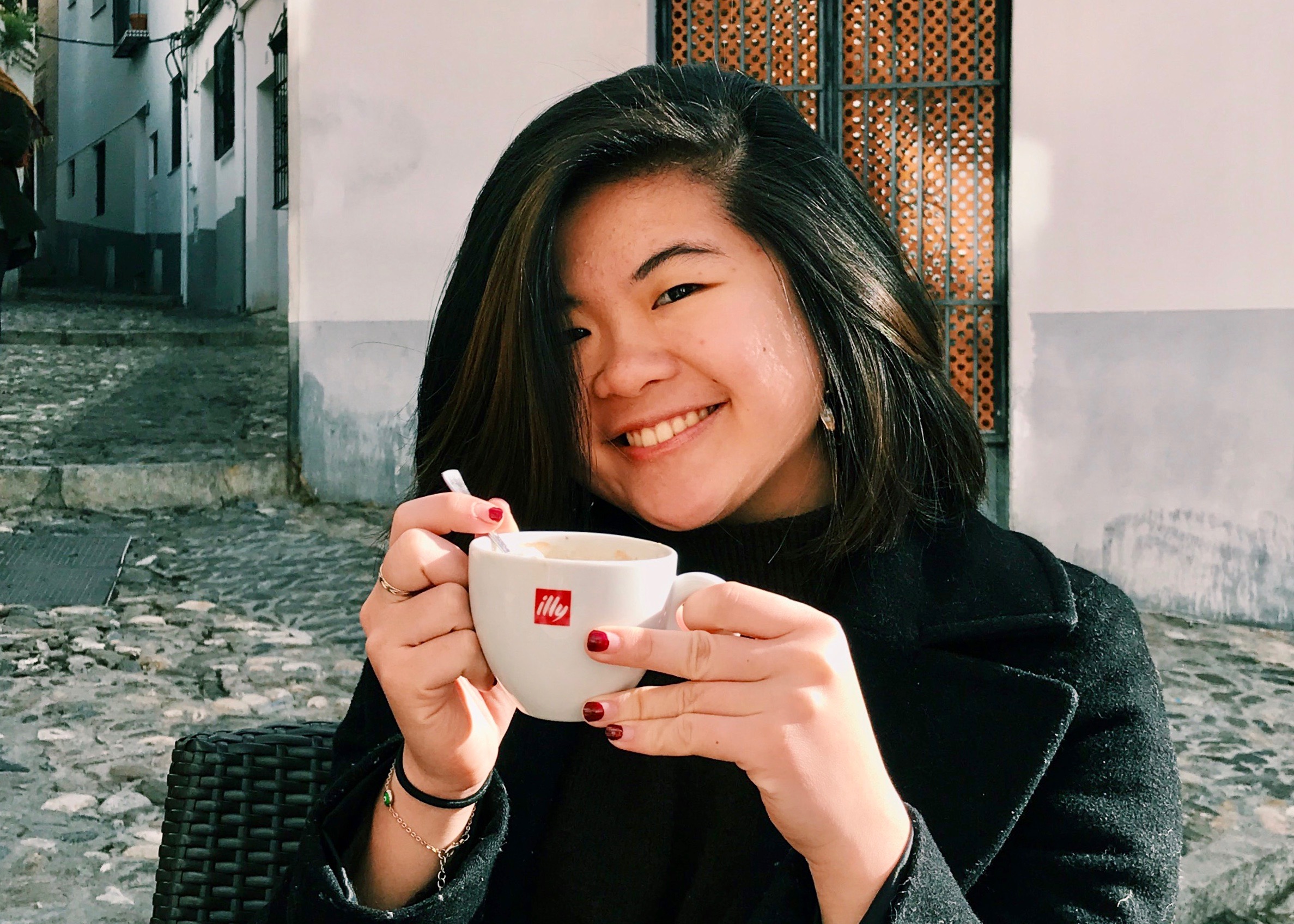 Although an accomplished concert pianist, rising Penn sophomore Teresa Xie is not playing the ivories at the Settlement Music School during her summer internship, but instead learning about marketing music for the Philadelphia nonprofit. 
"I wanted to get back into music and I wanted to see if marketing would be actually what I thought it would be," Xie, from Chicago, says. "I think it's cool to be working in a nonprofit. Settlement isn't a huge company, so I get to actually be on the marketing team. I think the experience has definitely helped me see the nitty gritty side of marketing, I've learned I'm most interested branding and development, not so much making brochures."  
Xie, a Benjamin Franklin Scholar, is considering the combined philosophy, politics, and economics major with minors in consumer psychology or cinema studies. Also a journalist and photographer, she was awarded the internship through the RealArts@Penn program, which provides a stipend of $4,000.
Photography and video projects to showcase students and teachers at the school on the website are a big part of her work during the three-day-a-week internship. She took photos at the annual meeting of the board of directors, and has been assisting on video shoots at locations around Philadelphia. Although primarily working with the marketing team, this month she will also assist the fundraising group.
"My favorite part of my work is definitely going around and interviewing people and setting up cameras because I love photography and media and I hate sitting down," she says. "I like going to different places in Philly and meeting new people. It's a very engaging experience."
She also conducts research for advertising in external media outlets, comparing print and online options, to promote the school's open houses, performances, and classes. She has also been updating website content, including teacher biographies. 
The school, founded in 1908, provides education in music, dance, and the creative arts. It is one of the oldest and largest community schools of the arts in the nation, with more than 200 instructors in six branches serving more than 5,000 students a year. "I think it is a really welcoming, family-oriented place for students to get engaged in music after school from a young age," Xie says. 
Highlights
One of the most interesting video projects she has worked on this summer was a profile of a teacher who plays the vibraphone, she says. The video is a tutorial on how to improvise and get the music on the page. "That was cool. We went to his house and set up lights and cameras," says Xie. "It's a fun way to promote the school's jazz classes." 
She also managed two video shoots of rising college freshman who were students at Settlement about their experiences with a local collaborative and how that has shaped their musical careers. 
Another shoot she liked was for Settlement's new Rhythm 'n Brews program for adults who want to learn to play drums.
Office view
The marketing department is currently set up in the school's music library. "I see outside a window into the Settlement parking lot on one side, and rows and rows of music on the other," Xie says. 
Impressions made 
Megan Looby, the school's director of marketing and public relations, says Xie has been "wonderful" to work with. 
"In communications we are just a two-person team, so it has been great to have her to brainstorm ideas and conduct market research projects," Looby says. "She was appealing to us in the interview process because she is interested in so many of the things we do here, such as photography, video, writing, marketing, the creative side." 
Penn connection
Xie played the piano, starting at 5 years old and on through high school, peaking her junior year when she played in Carnegie Hall after winning the American Protégé international competition. Focusing on a classical repertoire, she also performed with a chamber group. 
"Since going to college, I have not been able to practice or play so busy with other things," she says. "Music is in my life, but in a different way." 
At Penn, she is a music beat reporter for 34th Street Magazine, which is part of the student-run Daily Pennsylvanian newspaper, writing two articles a week, including album reviews and profiles of new artists.  
And she teaches as part of the student-run After School Arts at Penn program through the Platt Student Performing Arts House. Once a week during the school year she volunteers to tutor Philadelphia public school elementary students on the piano. 
"I really loved it. I liked that the kids were excited to play every week," she says. "Even though a lot of them didn't have the means to practice, I could see them improving. The enthusiasm that kids showed to do music after school was great." 
Her interest in marketing was sparked on a field trip to Condé Nast and Estée Lauder with the MUSE Penn marketing club. "I really loved being at those companies and seeing what they produce," she says.
She also is a photographer for The Walk, Penn's student-run editorial fashion magazine. And she is the marketing director of  the academic affairs branch of the International Affairs Association. 
Outside the internship
Living with friends in a sublet near Penn, Xie has been exploring the city's neighborhoods and taking bartending classes. "I wanted to take advantage of that and go into customer service in restaurant bartending industry," she says. "I think getting out and meeting people is good to do."
Looking ahead 
Xie hopes in the future to apply what she is learning about marketing to her interests. "I want to explore more internships and jobs that have to do with my major, politics, social change, and social activism," she says. "I want to feel like I'm making an impact."