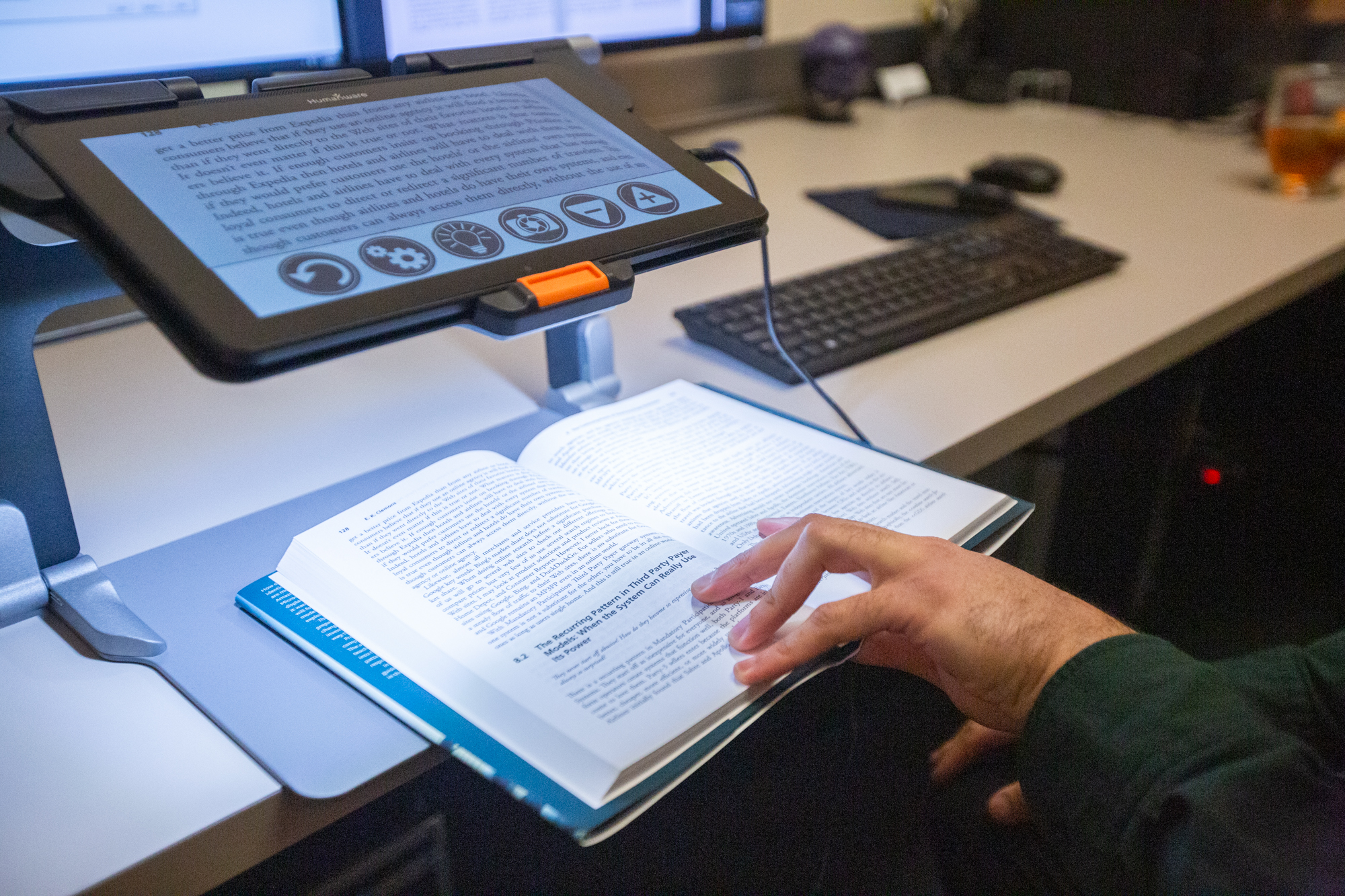 The Weingarten Learning Resources Center is able and eager to assist students as they return from spring break and transition to online learning. Jane Holahan, executive director of the center, says there will be no disruption in service.

"At present, the staff is working remotely but will continue to support students by providing academic assistance such as: individual consultations with learning instructors, and tutoring, through virtual platforms and by overseeing implementation of accommodations for students with disabilities," she says.
One Penn student expressed their appreciation to the center and its staff.
"Thank you for your extraordinary leadership and compassionate agility to lead us through all times and situations. I bow my head to acknowledge how much all of us appreciate you and your remarkable efforts," a student wrote in an email.
The Weingarten Learning Resources Center has three services:

•    Office of Learning Resources: Provides professional instruction in University-relevant skills, such as academic reading, writing, study strategies, and time management to all Penn students.

•    Student Disabilities Services: Provides comprehensive, professional services and programs for students who self-identify with disabilities to ensure equal academic opportunities and participation in University-sponsored programs.

•    The Tutoring Center: Offers Penn undergraduate students free, accessible, and convenient options to supplement their academic experience. Tutoring is available one-on-one and in groups, by appointment and drop-in.
Ryan Miller, director of the Office of Learning Resources, says they are ready to help everyone in all of these areas once students return to class in the new online learning environment amid the coronavirus outbreak.
"When they start back to class next week, we are prepared to work with students and faculty to ensure that accommodations are implemented," says Miller. "Whether the accommodation is the need for extended time for tests, or materials to be put into an alternate format. Student Disabilities Services can provide ongoing support." 
Holahan anticipates a significant uptick in students utilizing Weingarten Center resources, and the Center is prepared to meet the different needs of students.
"Students with disabilities will continue to receive their accommodations in the online setting and are encouraged to work with Student Disabilities Services if they have any questions or concerns," she says.
Holahan says students often develop strong study strategies to handle academic work.

"Once they get that established, they are really independent," she says. "But now their world has been turned upside down, and they are not among all of their friends. So, now they have to form these virtual support groups and also connect with many Penn resources that are available to them."
One of the main services provided by the center is individual consultations where students would meet with a learning center instructor for sessions and talk about their approach to aspects of their course work and learning.
Miller says the majority of these consultations have been offered virtually for the past three years, so he feels the center is more than prepared. The center is planning to continue to offer the same breadth of programming but in a virtual capacity.
"Virtual meeting is something that our instructors are already familiar with," says Miller. "We believe students will get the same experience essentially, because they will be able see their learning instructor and hear them. They will be able to share their screen to show the assignments and what they are working on."
Miller says the staff at the center has been working hard this week in making virtual transitions to their offered workshops that will be available on the center's website.
"These are tentative 'titles' but all examples of what we think students will need to support their online learning," says Miller. "We are putting together workshops on: time management, maintaining productivity and focus with remote learning, project management for online coursework, and study strategies for STEM courses via virtual groups."
Both Holahan and Miller say the essential services provided through the center aren't changing significantly, just a shift into mode of communicating with students.
"We recognize that once students first settle in next week in the form of online learning, they may encounter challenges, new expectations, new ways of interacting, and I think that is going to bring students to our center to find some strategies, support and guidance as they navigate that new academic terrain," says Miller.
"I think it is also going to be important for professors," says Holahan. "We've worked with professors throughout our time. They are a part of our partnership in the implementation of accommodation. Faculty are going to be also turning to the Weingarten Center when they have questions about implementing accommodations in an online setting."
Holahan says the center is prepared and ready for the unknown challenges that will arise in the next couple of weeks.
"The Weingarten Center services are ready for student outreach and in many ways we are looking forward to it," says Holahan. "We miss being in the office and being around each other. Even though we will be working remotely, we will be in contact with each other. We are ready to connect with students."