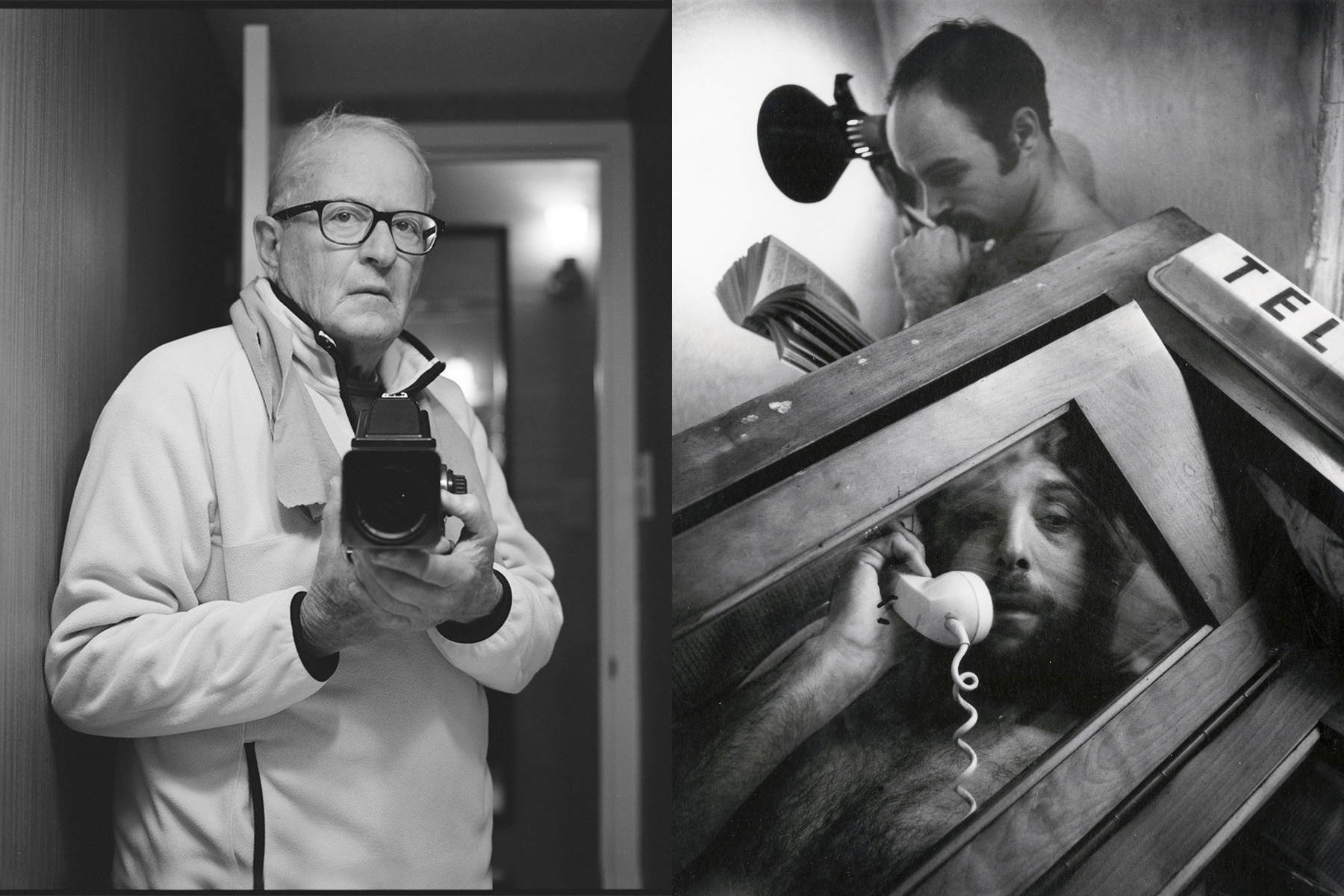 The University of Pennsylvania Libraries today announced the gift of works by the renowned American contemporary photographer Arthur Tress. Given by an anonymous donor, this outstanding collection – part of which has already been appraised at $4.2 million—joins another recent gift of Tress photography given to the Penn Libraries by J. Patrick Kennedy and Patricia Kennedy, parents of a 1997 Penn graduate, for a combined 2,500 photographic prints.
Together these collections document Tress's diverse and fascinating career and represent the largest collection of Tress photographic prints in the United States. In 2018, Tress, among the most original artists of his generation, gave the Penn Libraries his collection of Japanese illustrated books, which served as inspiration for his own artistic vision.
"This incredible collection of photographs by Arthur Tress will significantly expand the Penn Libraries' collected works and make these cultural treasures accessible to scholars, students, and the public," said Penn President Amy Gutmann. "Preserving culture and sharing knowledge is our unwavering commitment, and we are enormously grateful to these donors who are making these works accessible to countless individuals for appreciation and study."
"The Penn Libraries is building collections for current research and pedagogical needs while actively contributing to the global scholarship of tomorrow," said Constantia Constantinou, H. Carton Rogers III Vice Provost and Director of Penn Libraries. "We are thrilled to add this meaningful work by Arthur Tress to the Penn Libraries' photography collections, which have seen significant growth over the last decade. These gifts have opened an important new frontier in research about contemporary photography – to great benefit across the University and beyond."
Lynne Farrington, senior curator in the Kislak Center for Special Collections, Rare Books and Manuscripts at the Penn Libraries, described Tress's work as "innovative and imaginative photographs that reflect his interest in using the camera to tell stories that draw the viewer into a world of dreams and fantasies." Further, "the images are often staged or directed, transforming found objects or chanced upon scenes into visual mosaics, often with erotic overtones."
Tress's photography is widely published, exhibited, and collected, and can be found in numerous public institutions, including the Metropolitan Museum of Art in New York City, the Centre Pompidou in Paris, the Smithsonian American Art Museum in Washington, D.C., the Los Angeles County Museum of Art, Museum of Fine Arts in Houston, and the Whitney Museum of Art in New York City. Among his publications are The Dream Collector (1972), Theater of the Mind (1976), Facing Up (1980), The Teapot Opera (1988), and Fish Tank Sonata (2000).
The works gifted to the Penn Libraries cover a broad spectrum of Arthur Tress's varied career and include rare color cibachrome prints. The collection spans his first forays into ethnographic documentation in Mexico, his groundbreaking use of psychological metaphors using the dreams of children as his inspiration, and his most recent explorations into a Bauhaus style of visual abstraction using contemporary architecture for his subject matter.
These gifts offer the opportunity for students and faculty in the College of Arts and Sciences, the Stuart Weitzman School of Design, and throughout Penn to study the range and scope of one of the preeminent photographers in contemporary American art. Moreover, when studied in conjunction with the Tress collection of Japanese illustrated books, they illuminate a major influence in the development of his aesthetic. Some of these photographs will be featured in the 2022 exhibition of the Arthur Tress Collection of Japanese Illustrated Books, slated for the Goldstein Family Gallery and curated by Julie Nelson Davis, professor and Graduate Chair in the History of Art Department, and students in her recent curatorial seminars in which they closely studied works from the collection.
The Penn Libraries is committed to exceeding expectations in longstanding as well as emerging areas of research, including the growing interest in photography as an art form among Penn's history of art faculty. Jonathan D. Katz, interim chair of gender, sexuality and women's studies and associate professor of practice in history of art and gender, sexuality and women's studies, has frequently included Tress's photographs in exhibitions and publications on queer identities in American art.
"Arthur Tress documented LGBTQ liberation at its very origins, and in his personal, idiosyncratic way, created a psychic portrait of a community and a culture that has repeatedly swerved between oppression and liberty, violence and self-determination, plague and vigor," Katz said. "Tress shot some of the very first images of a public LGBTQ life, beginning even before the Stonewall riots in 1969. And generations hence, when this social revolution in sexuality is more fully studied, documents may tell us what happened, but Tress's photos will tell us what no document can. They show what it felt like to have once been forced to cower, only to then stand tall. It's a memory we are thankfully losing, and Tress reminds us how far we've come."