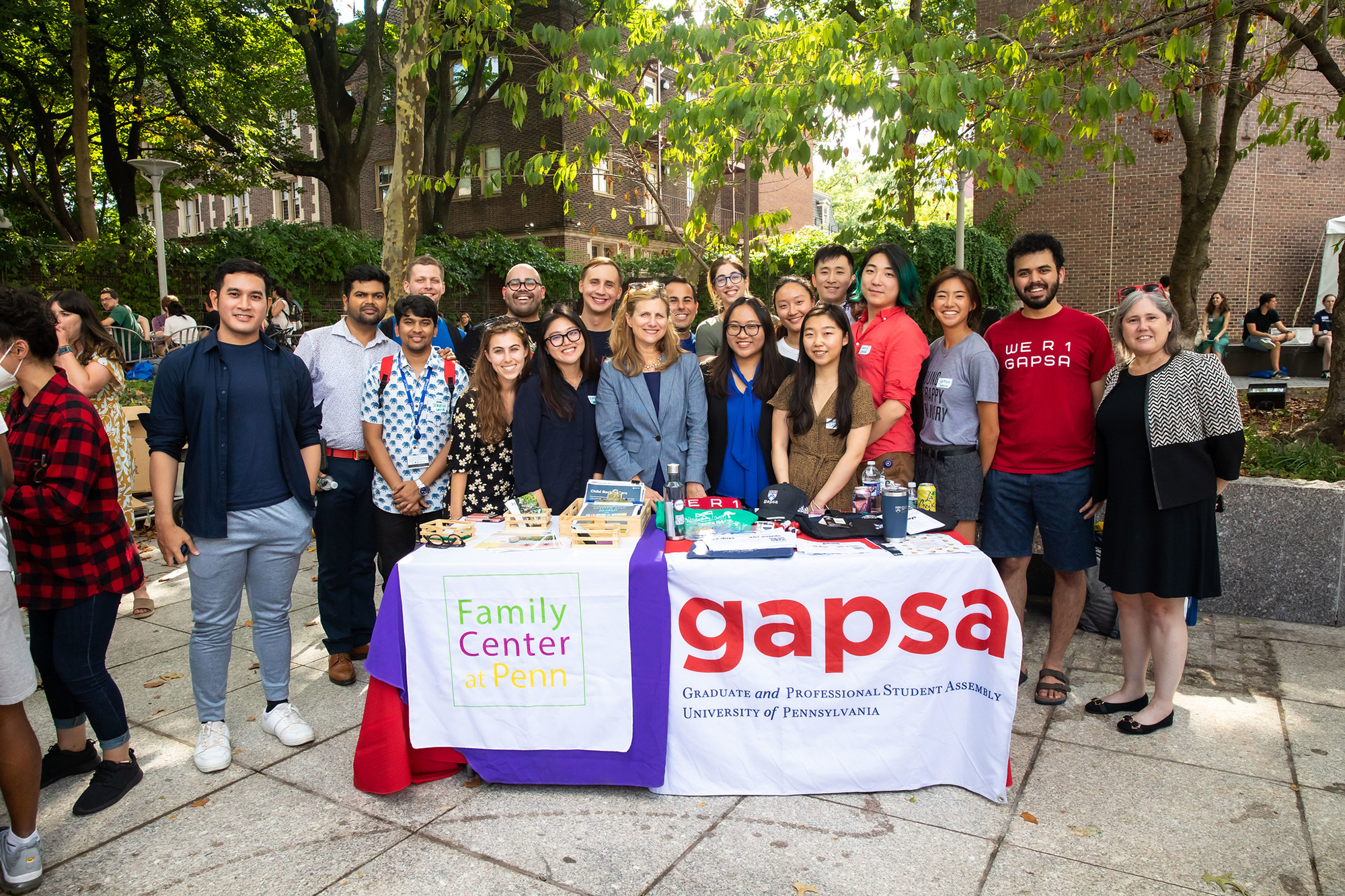 Penn President Liz Magill and Interim Provost Beth Winkelstein hosted the Welcome Reception and Resource Fair for new Graduate and Professional Students on Aug. 30 at the Annenberg Center Plaza, co-sponsored by the President's and Provost's Offices, GAPSA (Graduate and Professional Student Assembly), and the Graduate Student Center.
Many graduate programs operate outside the University-wide academic calendar, so start dates and orientations take place throughout the summer. This is one of the only major events that brings together students from all 12 schools to introduce them to campus resources and meet with University leaders. Groups that turned out at the event include the Penn Family Center and the African American Resource Center.
The Grad Center coordinates University-wide resources and activities for new graduate and professional students, and helps introduce them to the broader Penn community.
The resource fair is one of two orientation events for graduate and professional students. The other was a Philadelphia-themed Fourth Friday happy hour, which was held on Aug. 26. The annual GradFest celebration, sponsored by GAPSA and the Graduate Student Center, is a 12-day festival to welcome all graduate and professional students to Penn, beginning on Sept. 13 and running through Sept. 24.
More images are at the Penn President's Flickr page.