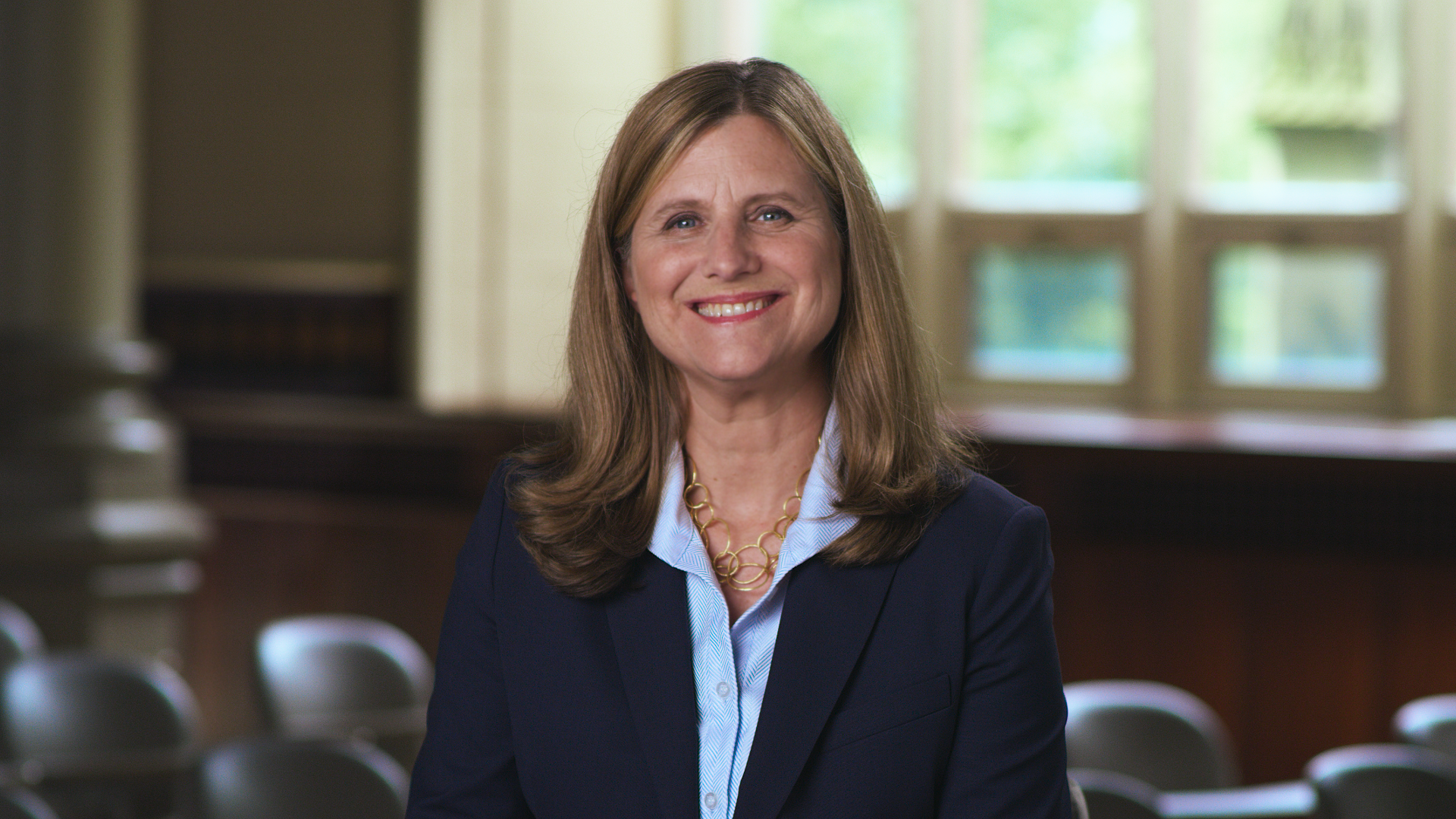 Just before the Fourth of July holiday, Liz Magill officially began as Penn's ninth president. In a video message to the University community on Friday, July 1, she noted her excitement—impatience, even—and commitment to ensuring Penn can continue its impact far and wide.
"Living here in the world-class city of Philadelphia, working with you to make Penn even more extraordinary, this will be the honor of a lifetime," she said.
The message was distributed via email to faculty, staff, students, alumni, parents, and friends. Magill also provided a heartfelt "thank you" to Wendell Pritchett, who led the University as interim president for the past four months, and Amy Gutmann, whose "leadership of Penn over the past 18 years has been nothing short of exceptional," Magill said. 
Magill joins Penn after serving as executive vice president and provost at the University of Virginia. Penn Today recently featured a Q&A with Magill—"Nine questions for Penn's ninth president"—describing a bit about her background, what she's most excited about at Penn and in Philadelphia, and more. 
The University community is invited to an ice cream social with Magill on Tuesday, July 5, on College Green from noon to 1:30 p.m. Attendees are encouraged to RSVP to prespic@pobox.upenn.edu.
Visit the Office of the President website for more information, and keep up with Magill on Instagram and Facebook.