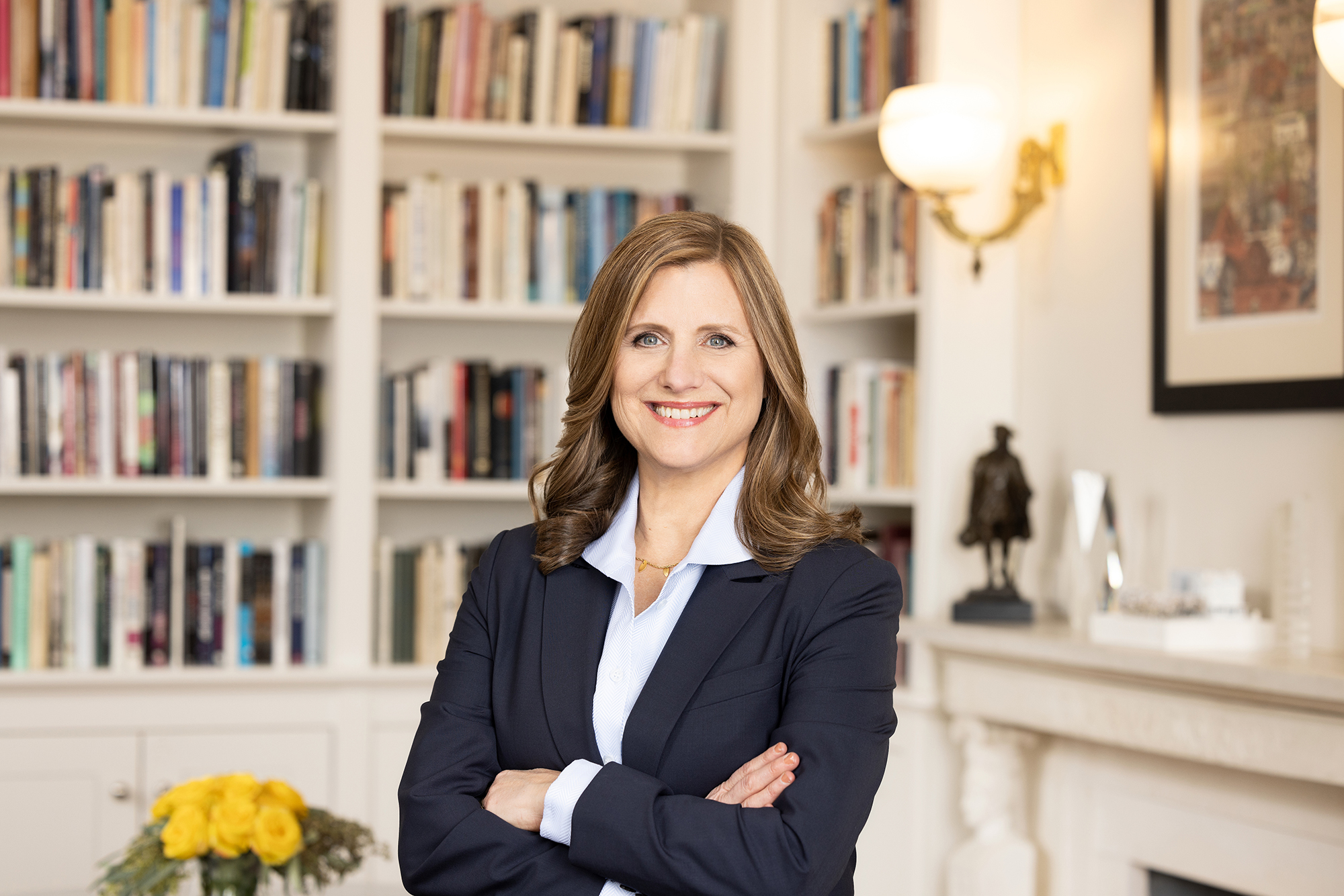 Liz Magill, who will officially assume her duties as the University's president this Friday, has said it again and again: "I firmly believe that Penn has, does, and will continue to change the world for the better." What excites her most about her new role, she says, is being able to help chart Penn's course for the future.
"It's an enormous privilege," she says, adding, "and a huge responsibility."
Originally from Fargo, North Dakota, Magill attended Yale for her bachelor's degree in history and the University of Virginia—where she most recently served as provost and executive vice president—for her Juris Doctor degree. A fellow of the Academy of Arts and Sciences, she served as dean of Stanford Law from 2012 to 2019.
Before working in higher education, Magill was a senior legislative assistant for energy and natural resources for U.S. Sen. Kent Conrad. She later clerked for Judge J. Harvie Wilkinson III of the U.S. Court of Appeals for the Fourth Circuit and then for U.S. Supreme Court Justice Ruth Bader Ginsburg.
Talking recently with Penn Today, Magill shared insights about her scholarship and her background, what excites her about living in Philadelphia, why she is inspired by the Penn community, and more.