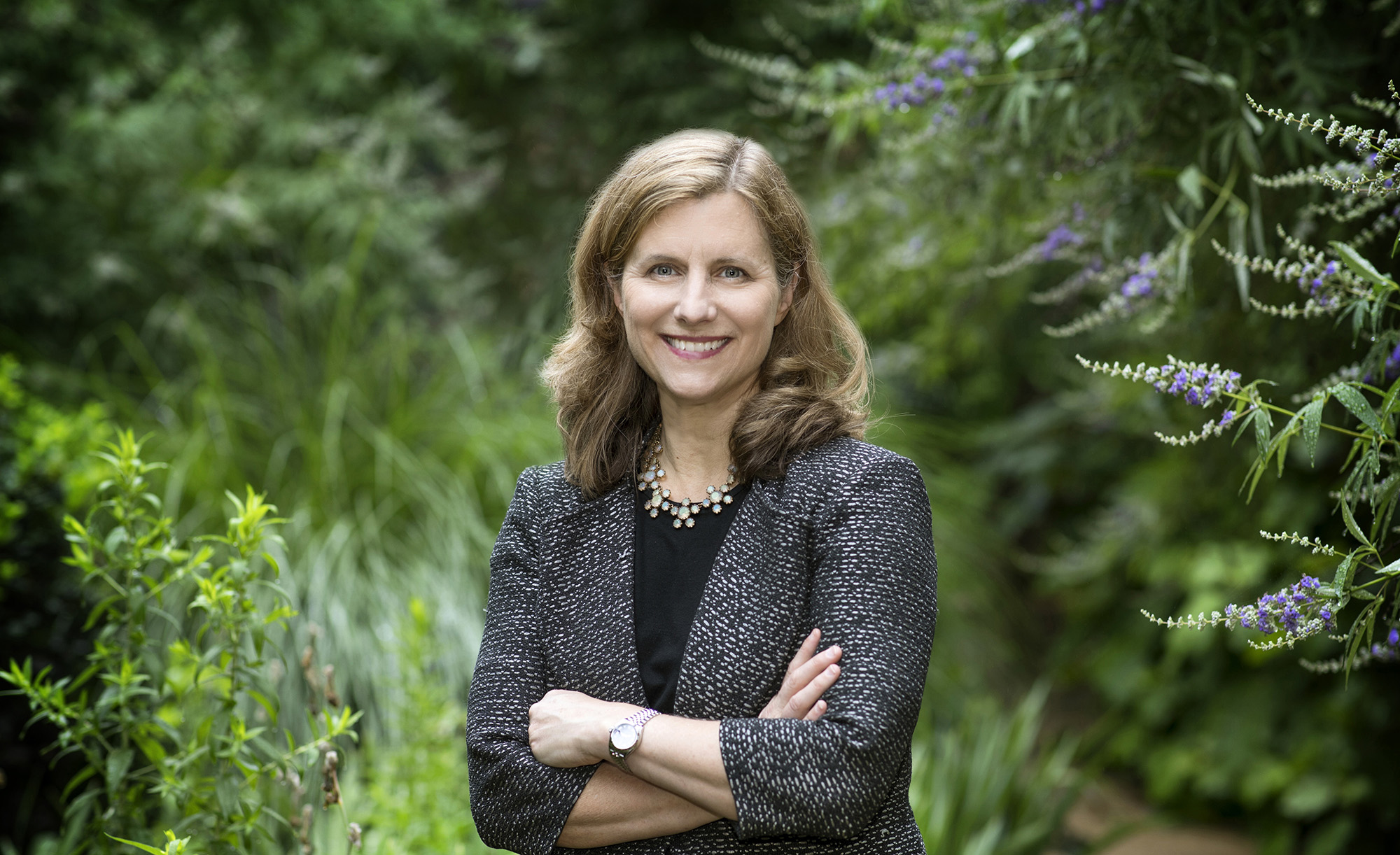 Scott Bok, Chair of the University of Pennsylvania Board of Trustees, today announced that M. Elizabeth Magill, who currently serves as Executive Vice President and Provost of the University of Virginia, has been nominated by the Executive Committee of the Trustees to serve as the ninth President of the University. The full Board of Trustees will vote on Magill's nomination at its Stated Meeting on March 4.
Magill will assume the Penn Presidency on July 1, 2022. She succeeds Dr. Amy Gutmann, who announced last year that she would conclude her tenure as Penn's President after serving in that role since 2004.
"The Penn presidency is one of the most complicated and demanding in higher education, and there are very few people anywhere in the world with the skills that this job demands," said Bok. "But through a thorough search process informed by input from all university constituencies, we found exactly the right person. Liz Magill is an extraordinarily accomplished academic leader. She has held senior leadership positions at two of the most highly regarded academic institutions in the country, each with a breadth of activities that parallels the broad scope of Penn. In her leadership roles, Liz gained valuable experience with the arts and sciences, with a broad range of professional schools and with an academic health system. Throughout her distinguished career she has demonstrated a passionate commitment to academic excellence, to diversity, equity, and inclusion, and to student success at both the undergraduate and graduate levels. Further, she truly understands and values the critical role of faculty in teaching and research, which is so important to Penn. She is a person who cares about others and has a long history of engaging with the communities in which her institutions have operated. We are extremely fortunate to have found someone with the unique vision, integrity, and compassion of Liz Magill to assume the leadership of our university."
Magill was raised in Fargo, North Dakota and went on to receive a B.A. in History from Yale University and a J.D. from the University of Virginia School of Law. She became EVP and Provost at UVA in 2019. Prior to her tenure at UVA, Magill served for seven years as the Richard E. Lang Professor of Law and Dean of the Stanford Law School. Before joining Stanford, she was on the faculty at the University of Virginia School of Law for 15 years, serving as vice dean, the Joseph Weintraub–Bank of America Distinguished Professor of Law, and Elizabeth D. and Richard A. Merrill Professor.
After graduating from Yale, Magill served as a senior legislative assistant for energy and natural resources for U.S. Senator Kent Conrad, a position she held for four years. She left the Hill to attend the University of Virginia School of Law. After graduating in 1995, Magill clerked for Judge J. Harvie Wilkinson III of the U.S. Court of Appeals for the Fourth Circuit and then for U.S. Supreme Court Justice Ruth Bader Ginsburg, who Magill credits as having had a profound impact on shaping her career. Magill is the first woman to serve as provost at UVA.
"I am humbled and honored by the opportunity to lead the remarkable institution that is the University of Pennsylvania—and to succeed Dr. Amy Gutmann, who has been a visionary and innovative leader," said Magill. "From its founding, Penn set its sights on making a difference, and 282 years later the Penn community continues to change the world every day through world-class research, teaching, patient care, and service. What is special about Penn is that it does this with an uncommon mix of pragmatism, creativity, and humanity. I look forward to working with the faculty, students, staff, alumni, and community members to build on this inspiring legacy and shape Penn's next great chapter. I cannot wait to get started."
Magill is a distinguished scholar and teacher of administrative and constitutional law. A fellow of the American Academy of Arts and Sciences and a member of the American Law Institute, she has been a visiting professor at Harvard Law School, held a fellowship in the Law and Public Affairs Program at Princeton University, and was the Thomas Jefferson visiting professor at Downing College, Cambridge University. Her scholarly articles have been published in leading law reviews, and she has won several awards for her scholarly contributions.
At Stanford, Magill established an innovative Law and Policy Lab, a program that teaches students policymaking by tackling real-life policy challenges for actual clients. She also launched the Global Initiative, which infused a global perspective into the curriculum, including classes taking students and faculty to China, Latin America, India, and Europe. Magill was a successful fundraiser as dean, and the global program was funded by the Stanford Law School's largest alumni gift ever. Magill expanded and redesigned student life initiatives, with a strong emphasis on diversity and inclusion; and oversaw the expansion of Stanford Law's public service commitments in the local community and beyond. Magill also presided over the largest faculty revitalization at the law school in decades, hiring nearly 30% of the faculty. A devoted teacher, Magill continued as dean to make time to teach required first-year constitutional law, hosted students at her home, and relished her connection to students.
"Liz is coming to Penn at an opportune moment," said Bok. "With the completion of our recent $5.4 billion Power of Penn Campaign, the strong performance of our endowment, the contribution of our university to the creation of the lifesaving mRNA vaccines and the ever-increasing interest among young people in a Penn education, Penn has the students, the faculty and the funding necessary to scale even greater heights in both teaching and research with the objective of increasing knowledge and strengthening the local, national, and global communities in which we live."
Jennifer Pinto-Martin, professor of nursing and epidemiology, who served on the search committee, joined Bok in praising Magill's selection. Said Pinto-Martin: "Liz Magill is a superb choice to lead our university. She has a profound commitment to students and deeply respects the role of faculty governance. I couldn't be more pleased to have her as Penn's next President."
Magill is married to Leon Szeptycki, a professor of law at UVA who also serves as associate director of the UVA Environmental Resilience Institute. They have two children.