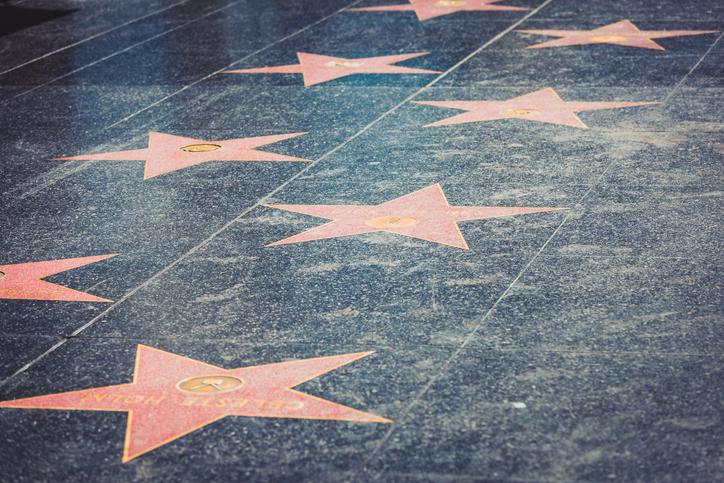 With hundreds of television shows stocking up streaming services, cable lineups, and network air time, it's a tall order to whittle them down to a select few greats. 
And the truth of the matter, agree Kathy DeMarco Van Cleve, a senior lecturer in cinema studies, and Scott Burkhardt, a lecturer in cinema and media studies, is that even the Emmys can struggle to boil down hundreds of contenders to the best and brightest in TV's so-called "Golden Age."
"The idea that the winner is 'the best' is sort of patently ludicrous," says Burkhardt, a former writer on the NBC show "Smash." "Many of these shows have great actors and good things going on with them, so who wins, it certainly has a lot to do with the zeitgeist, and who people want to support. 
"Voting can be a popularity contest," adds Van Cleve, "or the result of a campaign." Sometimes, she says, it's as simple as who shows up to pre-event parties.
Of note this year, "Barry" star Henry Winkler, nominated for Supporting Actor in a Comedy Series, has been spotted at pre-awards-show soirees, while "The Handmaid's Tale" star and Lead Actress in a Drama Series nominee Elisabeth Moss has not made the rounds.
"Harvey Weinstein pioneered that, back in the day, but now it seems so codified as part of the whole awards culture as something that's part of what typical consumers are not aware of," says Van Cleve. "If you're voting and Henry Winkler was really nice to you at the party, and you're like, 'He's such a nice guy,' you'd maybe vote for him."
Voting rules have changed in recent years, too, she notes—voters no longer rank nominees in a category when submitting a vote, but instead vote for a plurality. The result is that some category nominees with multiple actors, writers, or directors from the same show end up splitting votes.
That could feasibly happen in this year's Lead Actor in a Drama Series category, which features Sterling K. Brown and Milo Ventimiglia nominated for "This is Us." Splitting that vote may allow Matthew Rhys, nominated for the final season of "The Americans," to finally win an Emmy as the show bows out. 
"Although," Van Cleve says, "I think the favorite will be Sterling K. Brown."
Of particular interest in the acting categories this year, Van Cleve and Burkhardt agree: Lead Actress in a Comedy Series. On the bench, as "Veep" wraps up filming for its final season and she recovers from breast cancer, Julia Louis Dreyfus has won five consecutive trophies in that category for her role as Selina Meyer. But this year will be the first in as many years that the category is wide open. 
"Still, I think Rachel Brosnahan is a lock," says Van Cleve. 
Brosnahan, nominated for her role as Miriam Maisel in Amazon's "The Marvelous Mrs. Maisel," is a first-time nominee in the category, and is critically acclaimed as a breakout star in the role. She's already taken home a Golden Globe for her portrayal.
Adding to the "Maisel" awards pile, Burkhardt, who teaches "Writing for Television" this semester, feels confident the pilot of the show will pick up a Writing in a Comedy Series award. 
Other favorites to win: Laura Dern for her Lead Actress in a Movie role in the HBO film "The Tale;" multi-time winner Kate McKinnon for her Supporting Actress in a Comedy Series role on SNL—"She's the Julia Louis Dreyfus of that category," quips Van Cleve; Peter Dinklage as Supporting Actor in a Drama Series for "Game of Thrones;" Elisabeth Moss for her performance in "The Handmaid's Tale;" and "Atlanta" and Donald Glover for the Comedy Series and Lead Actor in a Comedy Series categories, respectively. 
The drama category, Van Cleve and Burkhardt admit, is a toss-up, with a slight edge to "The Handmaid's Tale" for its relevance to today's political climate.
But the one category that's most competitive, they say, is Variety Talk Series, in which incumbent winner John Oliver is again nominated, but also Samantha Bee, Jimmy Kimmel, John Colbert, and Trevor Noah—all of whom, they say, came into their own this year.
But there is a favorite among the bunch.
"If I'm going to make a bold prediction in any category, I'll say Kimmel," Burkhardt says. "Because of how he personalized a hot-button issue. I'll be interested to see if that resonates with people."
Van Cleve agrees that the "human engagement" factor of the Kimmel narrative, referring to his monologues on his show during the health care reform debates last summer, makes him a strong candidate to emerge ahead of otherwise-front-runner John Oliver. 
As for snubs, they say Jimmy Fallon was a notable exclusion from the Variety category—not just as host of the iconic "The Tonight Show," but as host of the talk show that airs on the same network, NBC, that will host the awards show.
And, Van Cleve adds, do expect to hear a bit about the scandal surrounding former CBS President Les Moonves—the latest "#MeToo" takedown—that's jostled Hollywood this past week. 
"I'm sure the hosts will have to make it the subject of jokes," Van Cleve says, referring to hosts Michael Che and Colin Jost. "At a minimum. He's too big a personage to be ignored at the show."
Big picture, Van Cleve and Burkhardt say, the awards show remains competitive—maybe more now than ever before, with the advent of streaming platforms as serious competitors to once-dominant networks, and HBO finally losing its crown to Netflix as the network with the most nominations.
"There's so much out there now that even if you're aware of it, it's impossible to watch everything—you just try to absorb as much as you can," Burkhardt says.
"The silver lining is that there has never been a better business environment for writers—all the platforms need product, and that's why consumers are benefiting from an embarrassment of riches in terms of television shows," says Van Cleve.
Burkhardt concludes with a hard truth. 
"Reality is there are few businesses as competitive as entertainment," he says. "It's an open market with a lot of opportunity."