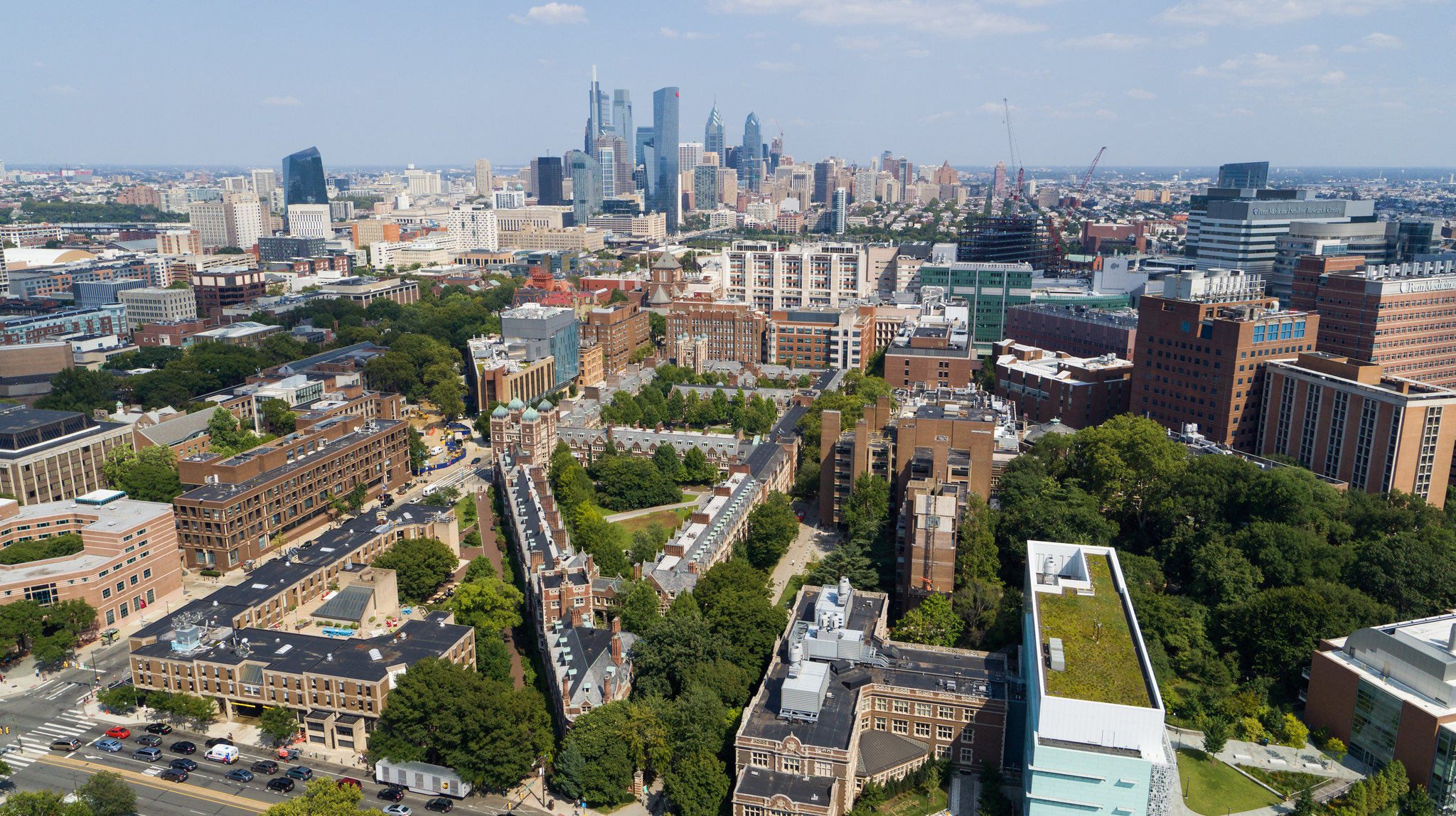 As Philadelphia's largest private employer, Penn has a profound impact on the local and state economy.
A recent independent report conducted by Econsult Solutions, Inc. of Philadelphia has found that the University and Penn Medicine have a combined economic impact on the city and state of more than $14 billion in fiscal year 2015.
Penn contributed $14.3 billion yearly, or $39 million per day, to the economy of the Commonwealth of Pennsylvania in fiscal year 2015, and $10.8 billion, or $29.6 million per day, to the City of Philadelphia. According to the report, Penn generates $1 out of every $20 in Philadelphia's general fund and one of every nine jobs in the Philadelphia economy.
"The University of Pennsylvania and its Health System are an innovating force for good in Philadelphia, our region, society, and the world: advancing creative knowledge, making impactful discoveries, sustaining health, and educating great new leaders," says Penn President Amy Gutmann. "As Philadelphia's largest private employer, Penn provides 37,000 stable jobs with good wages and exceptional benefits. Penn powers key sectors of our regional economy while contributing in manifold ways to making Philadelphia a thriving and exciting place to live, work, study, and visit."
Using data from the University and Health System's financial statements for fiscal year 2015, the report illustrates Penn's role as a powerful economic engine in the region, especially as a major employer, developer of significant capital projects, purchaser of goods and services, and a hub of research and innovation.
Directly and indirectly Penn generated 90,400 jobs in 2015. As the second-largest private employer in Pennsylvania, Penn directly employs 37,000 people. In addition, 53,000 individuals are indirectly employed through the construction-related industries, professional services, retail, and manufacturing industries through Penn's activities.
Penn's capital spending in new buildings and renovations, and that of third-party private real estate development, was $932 million in the local economy for fiscal year 2015. This employed 10,300 Pennsylvanians in construction-related jobs. Of all on-campus construction jobs (for projects totaling $5 million or more) 35 percent employed minority- and women-owned businesses and 26 percent of all contracts went to minority- and women-owned businesses.
In fiscal year 2015, Penn attracted $939 million in sponsored research funding from government grants and other sources stimulating job creation and spending in the local economy. As a preeminent research institution, Penn is consistently among the top five recipients of federally sponsored research dollars.
The statewide impact of Penn's purchasing of goods and services was $572 million in fiscal year 2015. Locally, $344 million of spending was with Philadelphia-based businesses, $122 million with West Philadelphia-based businesses.
In fiscal year 2015, ancillary spending by Penn students, patients, and visitors to campus was $279 million on local goods and services such as trips to restaurants, shops, collegiate athletic events, and visits to cultural attractions. In addition to generating jobs, capital, operational, and research dollars, Penn attracts private and public investment and development and bolsters the state and local tax base through wage tax, earned income, business, sales and use, and real estate taxes generating $272 million in state taxes and $197 million in city taxes.
The report also details substantial support in West Philadelphia, where the University's investment in neighborhood services includes supplementing municipal services such as safety, public space management, workforce development, homeownership programs, and retail development.