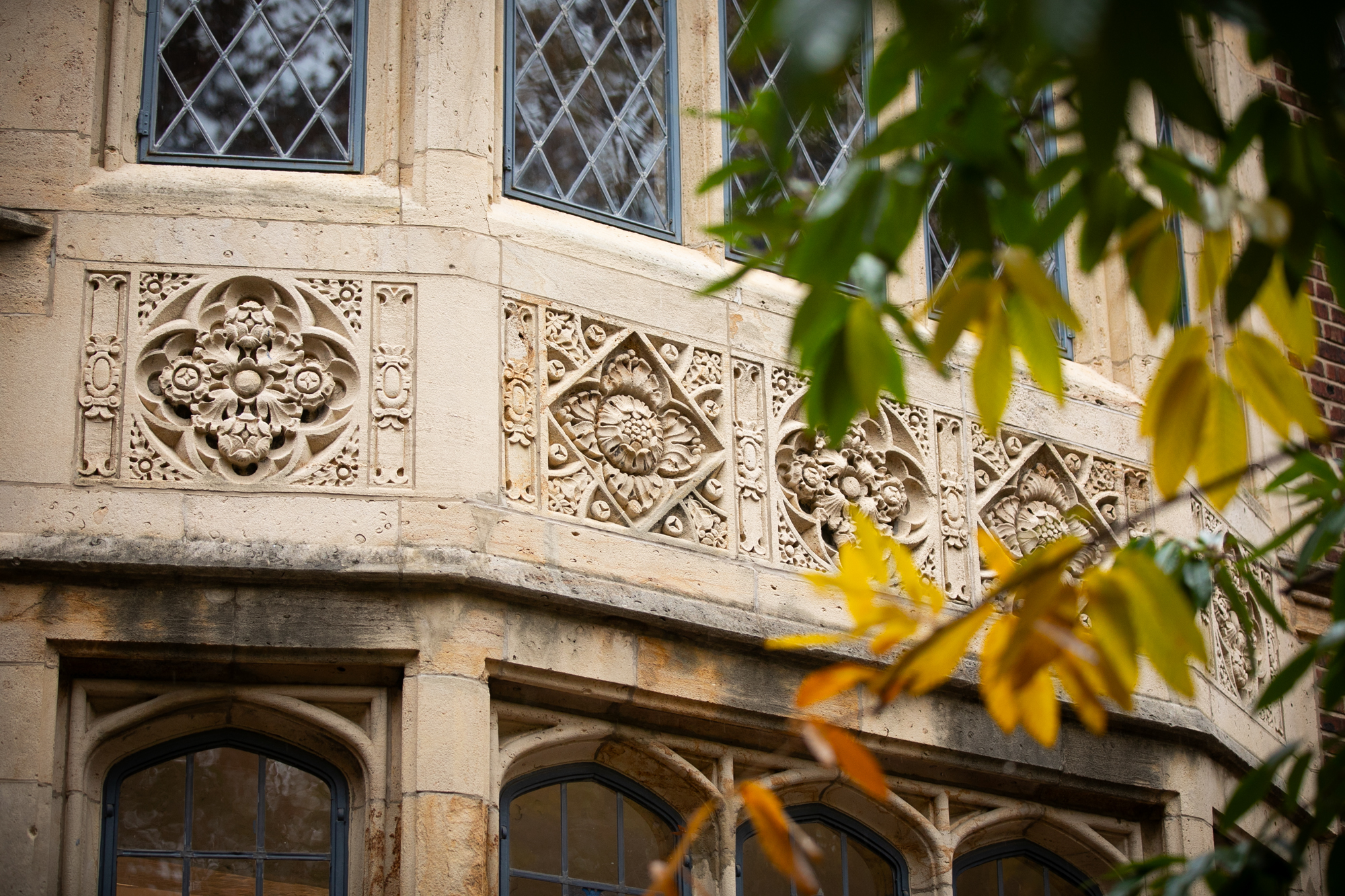 Advancing Penn's Action Plan to Combat Antisemitism, Penn President Liz Magill today announced the members of the University Task Force on Antisemitism. The Task Force, a centerpiece of the plan President Magill announced earlier this month, is charged with engaging broadly and deeply with all members of the Penn community to better understand how antisemitism is experienced on campus and to provide critical feedback and actionable solutions as part of Penn's ongoing efforts to counter and combat antisemitism.
Guided by the "U.S. National Strategy to Counter Antisemitism," the Task Force will work in close consultation with campus leaders, as well as local, regional, and national subject matter experts to identify best practices for countering antisemitism. The Task Force will leverage these insights and its collective expertise to recommend programmatic strategies to counter antisemitism on campus.
Chaired by Mark S. Wolff, the Morton Amsterdam Dean of the School of Dental Medicine, the Task Force is comprised of faculty, students, staff, alumni, and members of Penn's Board of Trustees.
"Penn's campus cannot and will not be a comfortable or uncontested space for antisemitism," said President Magill. "The Task Force is critical to Penn's commitment to counter this threat. I am grateful to Dean Wolff and the members of the Task Force for committing their time and expertise to this work. I also encourage the Penn community to engage with the Task Force's efforts. I believe Penn can become a higher education leader in the fight against antisemitism, but it will take all of us working together to make serious and lasting change."
The Task Force will provide regular updates to President Magill. The Task Force will submit a preliminary status report to President Magill no later than Feb. 15, 2024, and a final report no later than May 17, 2024. Input and suggestions for the Task Force can be sent to antisemitism-taskforce@upenn.edu. Additional opportunities to engage with the Task Force will be shared soon.
"I am honored to be leading this critical effort for Penn," said Dean Wolff. "As we listen to and learn from voices across campus, I am eager to put insights into action so that members of our community know they are valued, respected, safe, and secure."
In addition to the work of the Task Force, President Magill will soon convene and charge a Presidential Commission that will examine the interconnectedness of antisemitism and other forms of hate, including Islamophobia.
"It is critical," said Task Force member Charles (Chaz) L. Howard, University Chaplain and Vice President for Social Equity and Community, "that we educate our community on antisemitism and how it relates to other forms of hate and bias so that we can combat it together and make Penn a safer and more inclusive place for everyone."
The full membership of the Task Force is:
Chair
Mark S. Wolff, Morton Amsterdam Dean of the School of Dental Medicine
Faculty Representatives
Eric A. Feldman, Heimbold Chair in International Law and Professor of Law; professor of health policy and medical ethics; tri-chair, University Faculty Senate
Karen Glanz, George A. Weiss University Professor, School of Nursing and Perelman School of Medicine
Joshua Teplitsky, Joseph Meyerhoff Associate Professor of Modern Jewish History; director of the Jewish Studies Program
Steven Weitzman, Abraham M. Ellis Professor of Hebrew and Semitic Languages and Literatures; Ella Darivoff Director of the Katz Center of Advanced Judaic Studies
Beth S. Wenger, Moritz and Josephine Berg Professor of History; associate dean of Graduate Studies, School of Arts & Sciences
Beth A. Winkelstein, deputy provost; Eduardo D. Glandt President's Distinguished Professor, School of Engineering and Applied Science
Abraham J. Wyner, professor of statistics and data science, The Wharton School
Student Representatives
Maya Harpaz, C'25
Michael Krone, C'19, L'24, WG'24
Staff, Alumni, and Trustee Representatives
Brett H. Barth, W'93, Alumni Trustee
Rabbi Gabe Greenberg, Executive Director of Penn Hillel
Rev. Charles (Chaz) Lattimore Howard, University Chaplain and University Vice President for Social Equity and Community
Susanna Lachs, C'74, ASC'76, Former Trustee
Rev. Marshall H. Mitchell, Commonwealth Trustee
Joann Mitchell, Senior Vice President for Institutional Affairs and Chief Diversity Officer
Ex-Officio
Vijay Kumar, Professor and Nemirovsky Family Dean, School of Engineering and Applied Science
Katharine O. Strunk, dean of the Graduate School of Education and the George and Diane Weiss Professor of Education
Wendy S. White, Senior Vice President and General Counsel
Staff to the Committee
Seth Zweifler, Office of the President
To read Penn's Action Plan to Combat Antisemitism in its entirety, visit https://antisemitism-action-plan.upenn.edu/