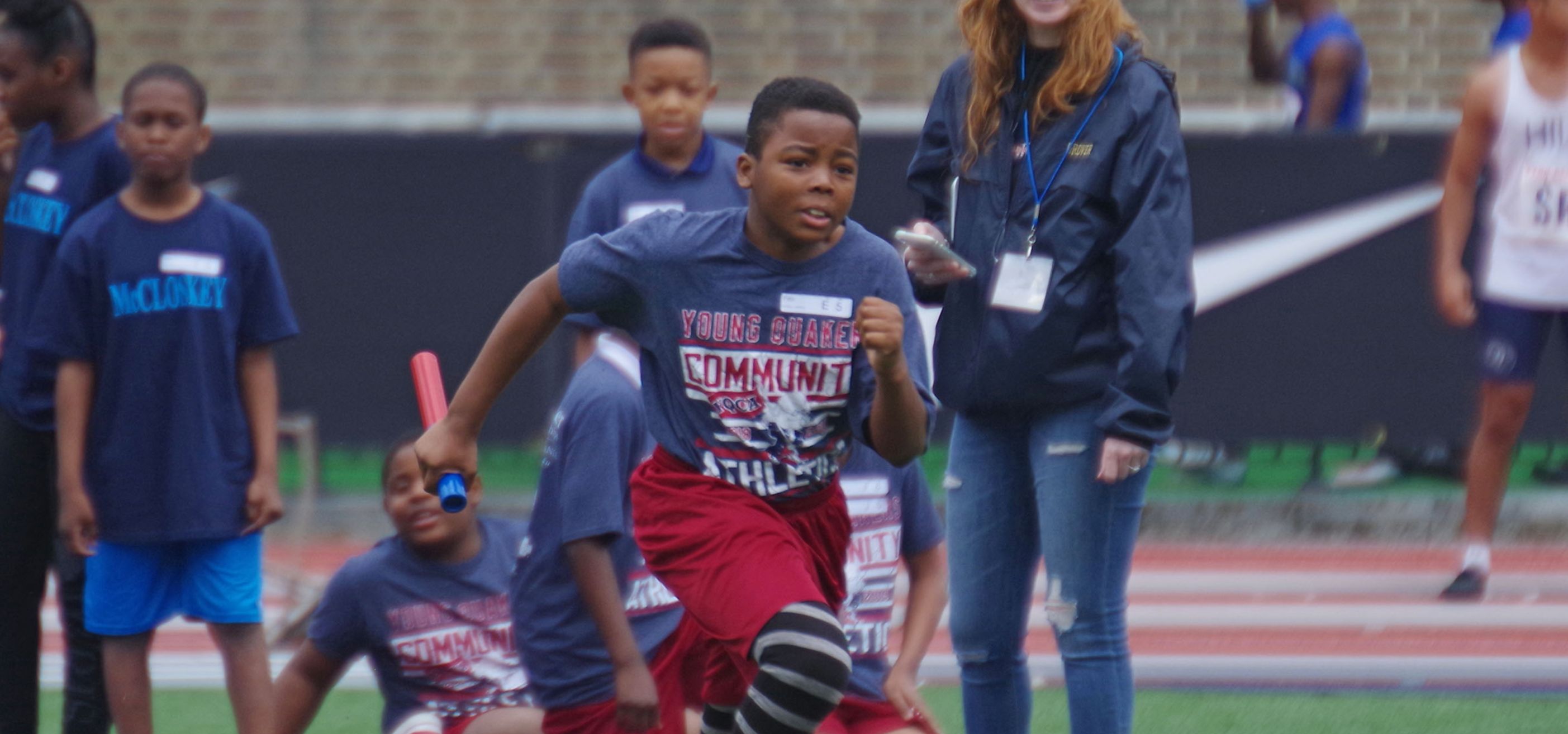 Every year since 2013, the Penn track and field teams have joined forces with the Netter Center for Community Partnerships in a program called Young Quakers Community Athletics (YQCA).
YQCA establishes athletic teams with students from Penn's University-Assisted Community Schools in West Philadelphia and engages them with Penn's varsity teams.
The program was founded in 2012 with the men's lacrosse team and James H. Greene, Jr. Head Coach Mike Murphy, working with the Comegys University-Assisted Community School. Boys' lacrosse quickly grew to girls' lacrosse and eventually co-ed track & field.
Today, YQCA serves 4th-8th grade students from four schools: Comegys Elementary, Hamilton Elementary, Lea Elementary, and Mitchell Elementary.
Prior to the pandemic, the Young Quakers would come to practice in historic Franklin Field and even had the opportunity to qualify to compete and represent the program in the 4x100 and shorter relays on the infield at the Penn Relays.
This year is set to look much different for the YQCA program, making the move to virtual over the summer due to the coronavirus pandemic.
"This fall, we'll still be holding the same weekly track sessions, just over Zoom instead," says Paige Lombard, associate director of YQCA program and former Penn women's soccer captain in 2015 and 2016. "It'll be a mix of physical activity and mentorship. We'll do our best to use breakout rooms to continue to use the mentorship model where Young Quakers and Big Quakers are able to pair up and connect in smaller groups."
Read more at Penn Athletics.