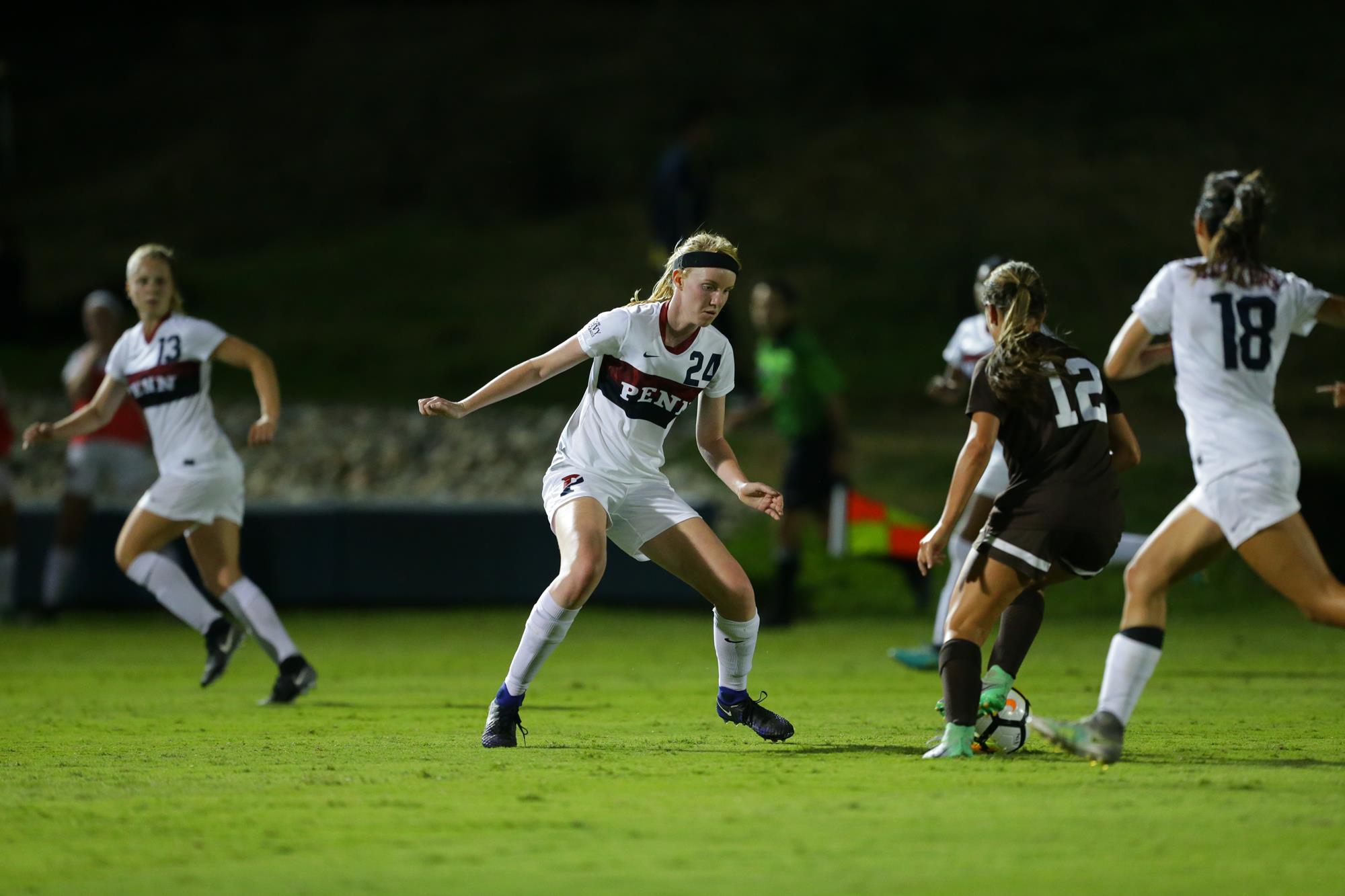 Saturday's 1-0 victory over Dartmouth in New Hampshire marked win No. 10 for the Penn women's soccer team, in 12 games. The Quakers earned their first win in Hanover in 16 years.
For the 10th time in 12 games, the Red & Blue did not give up a goal.
Junior goalkeeper Kitty Qu had seven saves and extended her school record with her 18th career solo shutout. The Red & Blue have not allowed a goal since a Sept. 9 win at Navy—more than 669 minutes of scoreless play—and have only given up three goals this season.
Junior defender Megan Lloyd scored on a header in the 50th minute of the second half, assisted by junior forward Emma Loving, to put the Quakers up 1-0. It was Lloyd's first goal of the season and Loving's second assist.
Penn is 4-1-1 at home and a perfect 5-0-0 on the road. They are tied with Harvard for the top record in the Ivy League. Both teams are 3-0-1 in conference play, and battled to a 0-0 double-overtime draw on Sept. 22.
The Quakers are undefeated in their last nine games, and their 10-1-1 start is the best in program history. Their remaining games are against Yale, Delaware State, Brown, and Princeton.