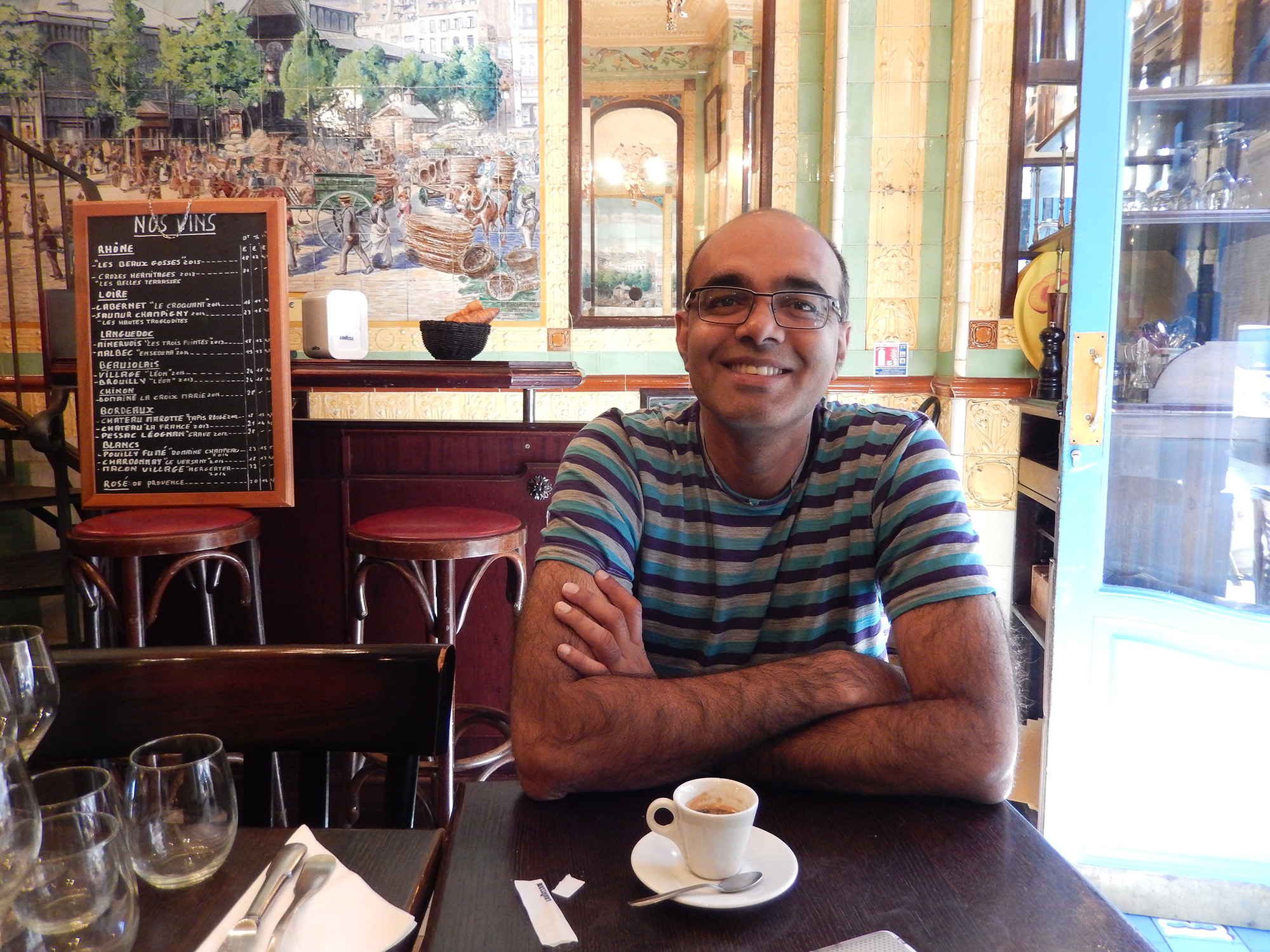 On Wednesday, March 13, Stephen Hawking, one of history's most influential physicists, died at 76. Hawking, who was diagnosed with a fatal, neurodegenerative disease when he was 21, spent his life grappling with mysteries of the universe. His theories led to tremendous shifts both in the field of physics and in the public's conception of it, touching the lives of scientists and nonscientists alike.
Vijay Balasubramanian, Cathy and Marc Lasry Professor of Physics at Penn, remembers reading in high school about Hawking's theories about black holes and time travel and being in awe of them. This, he says, is part of the reason he decided to pursue a career in physics. Now, Balasubramanian investigates both biophysics and string theory and is involved in the quest for a theory of quantum gravity. 
Balasubramanian was so influenced by Hawking's ideas that the animating question of his own Ph.D. thesis had to do with the black hole information paradox. This paradox arose from Hawking's theory that black holes destroy information, a concept that violates the basic principle of quantum mechanics that quantum information cannot be destroyed.
Balasubramanian's work on the topic led to a job offer from Hawking himself at the Department of Applied Math and Theoretical Physics in Cambridge. Although Balasubramanian ended up accepting a different position, Hawking kept touch with him, often inviting him to events and dinners at his house in Cambridge.
Penn Today sat down with Balasubramanian to discuss his friendship with Hawking as well as the impact Hawking had on the field of physics and on the public.