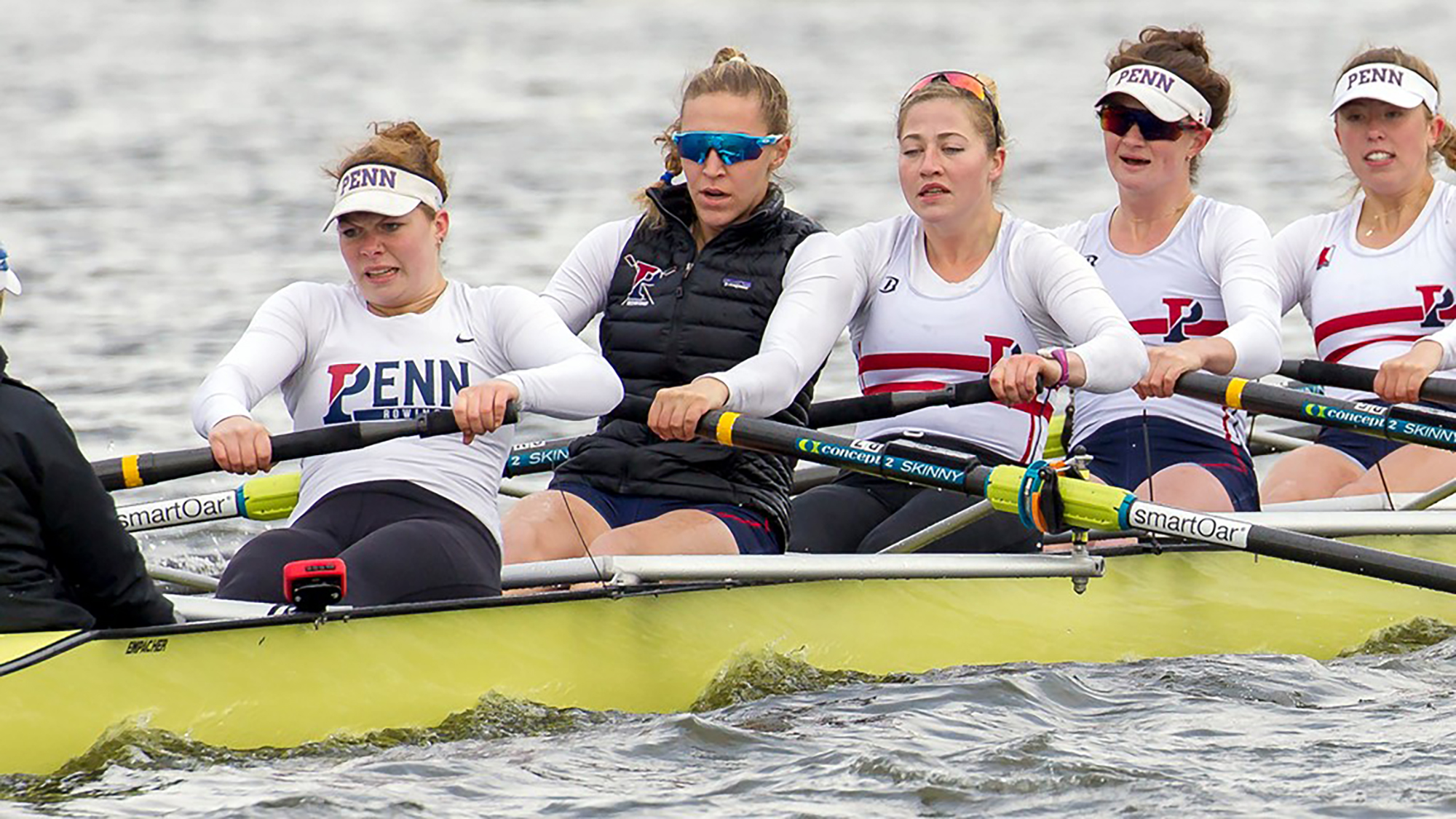 Regina Salmons, who graduated from Penn in May, has been honored by the Collegiate Rowing Coaches Association (CRCA) as a Division I Second-Team All-American.
 
A native of Methuen, Mass., Salmons is just the fourth rower in program history to earn All-American status, and the first since Rebecca Donald earned Second-Team recognition in 2011. 
Salmons, the team captain, was also a First-Team All-Ivy selection, a CRCA All-Conference selection, and a CRCA National Scholar Athlete. She was a regular in the women's rowing team's Varsity 8 throughout her career, and helped that boat to a best-ever third-place finish at this year's Ivy League Championships on the Cooper River in New Jersey. Salmons was also recognized by the CRCA in 2016 as a Second-Team All-Region honoree.
Each year, the coaches of the CRCA recognize the outstanding student-athletes in each division. Criteria for the award include: the student-athlete must meet all eligibility rules as defined by her institution; the student-athlete must have rowed at least 75 percent of the season's races in the varsity boat; the student-athlete must be nominated by her institution; and the head coach of the student-athlete's institution must be a member in good standing of the CRCA.
All-American athletes are selected from those athletes already named First-Team All-Conference. 
Criteria considered for selection include: boat performance, nomination rank, coach's comments, individual achievements, and 2k erg score. One coxswain is named to each team.