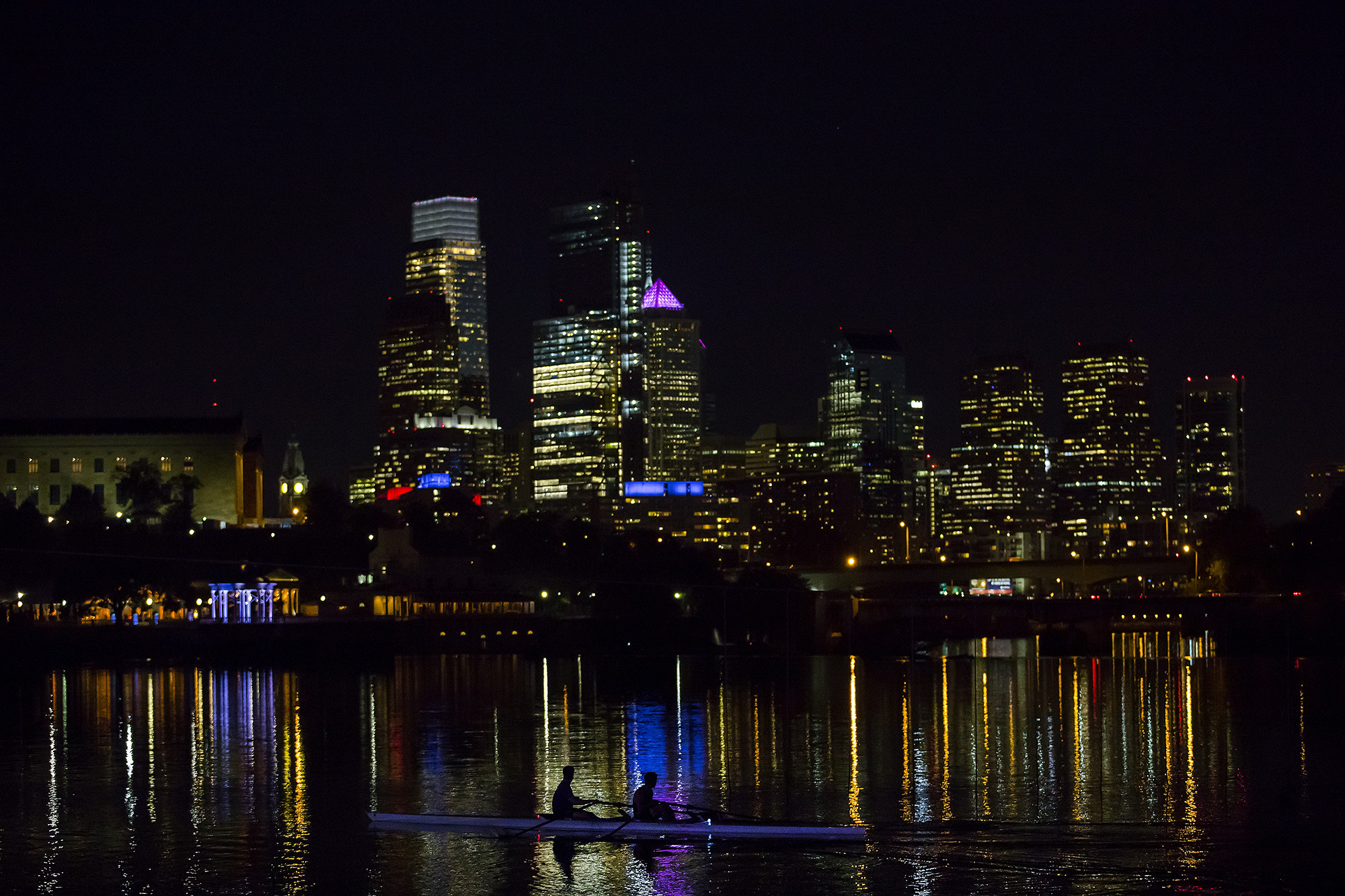 As economies around the world have partially reopened after COVID-19 shutdowns, venues that cater to crowds and socializing continue to bear the brunt of the pandemic's economic impacts. From renewed business restrictions to limits on crowd sizes, bars, restaurants, and other nightlife venues have been significantly impacted by the pandemic. This "nighttime economy" represents a large sector of the U.S. economy, with $35 billion in annual economic output in New York City alone, and is also a key aspect of a community's cultural identity. 
To support this highly-vulnerable and culturally-significant part of the economy, the Global Nighttime Recovery Plan (GNRP) provides practical guidance for safely reengaging with nightlife during the pandemic. A global and collaborative effort between activists, industry representatives, and academics, including PennPraxis research associate and lecturer Michael Fichman and Design Fellow Jia Yuan. The GNRP shares best practices, real-world examples, and strategic frameworks for creating safe and inclusive nightlife scenes. 
Fichman, a city planner who spent several decades in the music industry as a performer, composer, and record label executive, is part of the emerging field of nighttime-specific planning and governance. Fichman collaborates with VibeLab as a city planning and analytics consultant on efforts such as the Creative Footprint Project, part of the first wave of this new area of planning and thinking. These projects also helped establish the large-scale network of global nighttime economy officers and stakeholders, from Lagos, Nigeria, to Tokyo, Japan, that are contributing to the GNRP.  
"People are incredibly concerned about the economic fragility of nightlife businesses that rely on assembly because restrictions can put both capital investment and employees at risk," says Fichman, adding that 90% of independent venues could be shuttered this year. "The amount of time and risk it takes to build a creative space was already a really Herculean task, so if we have a 'nuclear winter' for creative culture it could last quite some time."
Written for government agencies, public health experts, urban planners, academics, and anyone looking for safe ways to socialize, the GNRP is aimed at sharing ideas that can be adopted quickly while helping readers understand what should and shouldn't be done. The GNRP is also not meant to go against existing public health guidelines, especially in light of the "bad actors" that have caused a public relations challenge for the industry. "Having a harm-reduction lens is important because it's about keeping people safe," says Fichman. 
The first two chapters are now available on the GNRP website. The first, on managing outdoor space and sound, provides insights on outdoor commerce and nightlife in public spaces from early experiments in Vilnius, Lithuania; Berlin; and New York City. The second chapter, on the future of dance floors, discusses the adaptability of nightclubs and how they can be reenvisioned both physically and socioeconomically in the future. The third chapter, "Innovating for 24-hour Cities," will be published in the coming weeks, and future chapters coming later this fall will focus on nocturnal governance, financial-support models, and how to measure the impact of nightlife's economic recovery. This massive collaborative effort to help save nightlife and the creative ideas it has spurred have already received global media coverage. 
Along with supporting ongoing recovery in this sector, the GNRP reminds people "what nightlife culture is and what nightlife has brought to us, not only as individuals but also as the city," says Yuan. "The creative culture industry has taken a major hit because of COVID, so it's a good chance to show people how much we have taken this industry for granted and how to create a system that can benefit the growth and recovery of the creative culture."
Now, as cooler weather forces more people inside and the trajectory of coronavirus infections change daily, the creative and nighttime economies still face a major threat. With economic recovery for independent venues through the Save our Stages Act still pending, some states are using unallocated CARES funding to support millions of dislocated workers, but there's still a lot of work to be done. Crucial next steps include protecting existing creative spaces, streamlining processes so that making new creative spaces is easier, and developing a safety net for those who work in the industry. "Policy-wise, it's about giving creative culture a comfortable environment to grow while also having social and economic support so people can have a career they're passionate about and contribute to creative culture," says Yuan. 
The GNRP is a first step towards nightlife recovery while addressing the broken economic structures and lack of inclusivity that was present in the nighttime economy before the pandemic. Nightlife is a unique and vibrant part of a city's life, says Fichman, and is something that can be planned and regulated thoughtfully and equitably in the future if it is supported and valued by both everyday citizens and governing bodies. 
"We all miss each other, and we miss all the things in our lives that make it feel awesome to be human: gathering with other people, enjoying music or great food, or living in a wonderful city and enjoying all it has to offer. And, if we don't take care, we're going to lose some of those experiences when we come back," he says. 
Michael Fichman is a lecturer in the Stuart Weitzman School of Design's Master's of Urban Spatial Analytics program and a PennPraxis researcher at the University of Pennsylvania. 
The Global Nighttime Recovery Plan is a joint effort that involves activists, practitioners, academics, and industry representatives and is supported by VibeLab, PennPraxis, the Alexander von Humboldt Foundation, and the Fraunhofer Institute for Industrial Engineering. 
GNRP is hosted on nighttime.org, a platform that advises and supports night mayors, nightlife industry stakeholders, and participants working toward more sustainable, resilient, and people-centered cities at night. Nighttime.org is currently focused on supporting cities working to sustain local nighttime businesses, after-dark industries, workers, and cultural scenes in the face of the COVID-19 crisis.