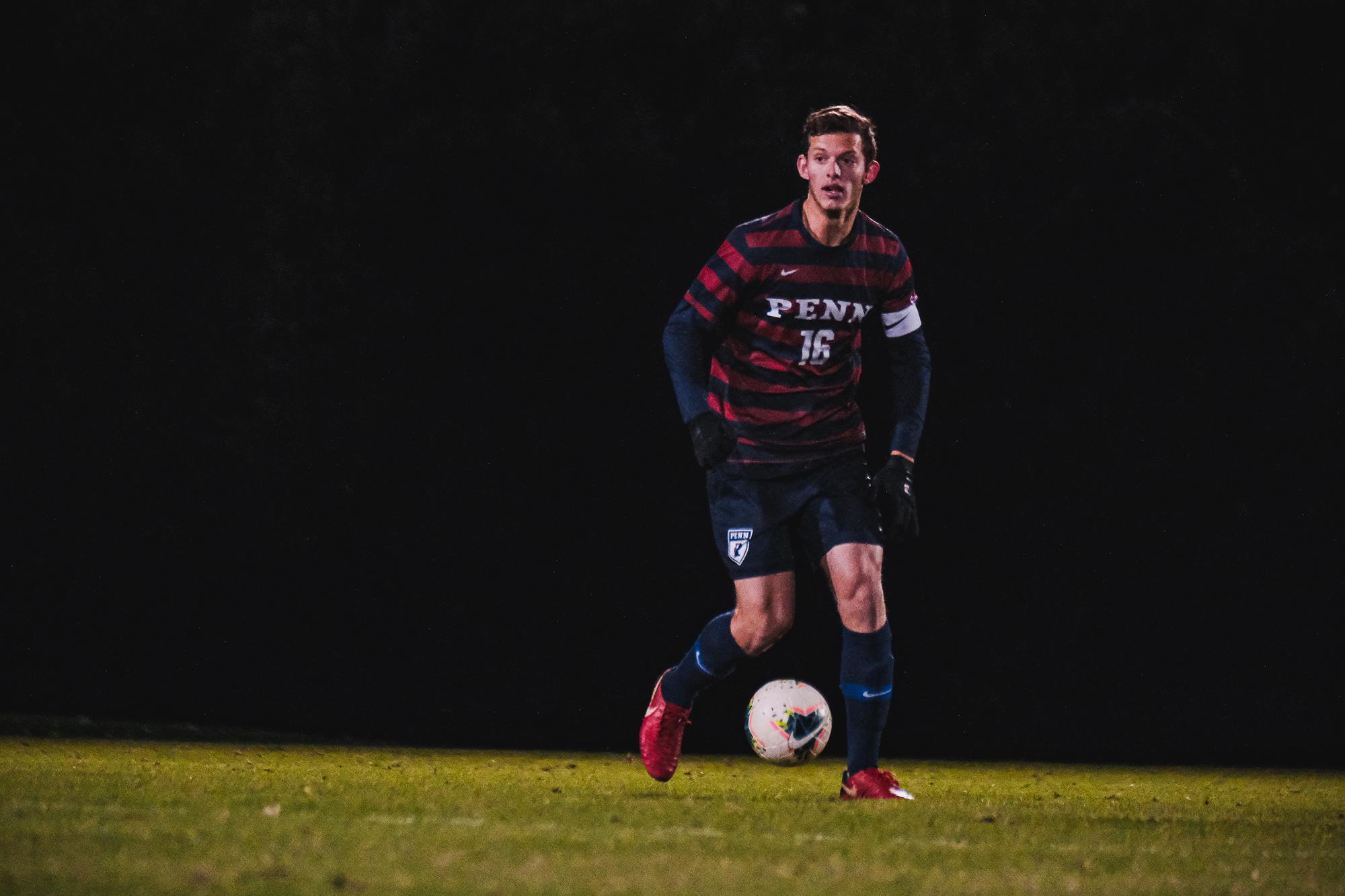 On Tuesday, the Penn's men's soccer program added another student-athlete to the list of professional signees in its long history as senior Alex Touche signed a contract with New Mexico United of the United Soccer League (USL).
 
An Albuquerque native, Touche becomes the fifth signing for the New Mexico club ahead of the 2021 season, and the first at the defender position. Prior to his time with Penn, Touche attended Albuquerque Academy and played three seasons with USL League 2's Albuquerque Sol.
 
"We are proud to welcome another talented New Mexican back home with our club," says New Mexico United Head Coach and Technical Director Troy Lesesne. "Alex is an intelligent defender who has the confidence to play out of the back under pressure. He has a presence about him on the field and I'm thrilled he's joining us for his first year as a professional."
 
Touche had a decorated career with the Quakers. Playing three seasons on the pitch, he earned All-Ivy honors in each, including back-to-back First-Team nods. In 2019, he was voted the Ivy's Defensive Player of the Year to go along with United Soccer Coaches (USC) All-Region, All-ECAC, and Philadelphia Soccer Six All-Star honors. Touche wrapped up his list of awards being named Philadelphia Soccer Six Player of the Year.
 
"First off, I would like to congratulate Alex on signing with New Mexico United," says James C. Gentle Head Coach Brian Gill. "He is a determined young man and has worked extremely hard to get this opportunity, so to be able to get to the next level and be able to sign with your hometown club is special. Alex has been a big part of the program here over the last couple of years and we are excited to watch him start the next successful chapter of his career with New Mexico United."
 
Though a back for Penn, Touche totaled 16 points off eight goals. Of his eight goals, half of them were match-winners, with three coming his sophomore season. Defensively, Touche was a part of 14 shutouts.
 
New Mexico United finished the 2020 slate with an 8-4-3 record to finish second in Group C of the USL, falling five points behind El Paso Locomotive FC but still clinching a playoff berth. In the USL Championship playoffs, NMU earned a 1-0 Western Conference quarterfinal victory over San Antonio FC before falling to El Paso in the semifinal round, 1-1 (5-3 in penalties).