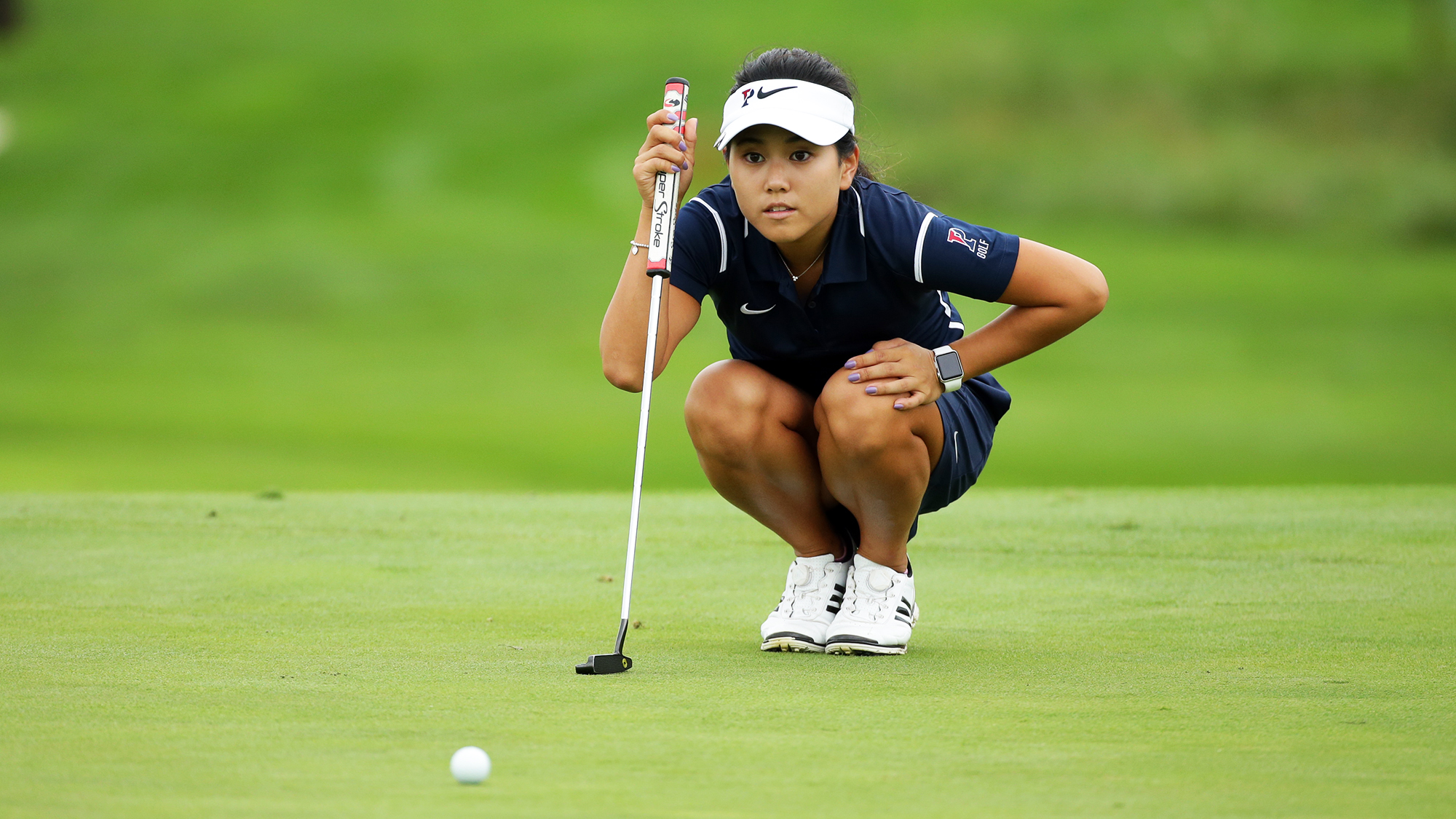 Irvine, Calif., native Mary Shin, a freshman on the women's golf team, tied the six-year-old school record on Saturday when she shot a 3-under-par 68 on the par-71 course at the Yale Fall Intercollegiate. The three-day, 54-hole event started on Friday and concluded on Sunday on the famed Course at Yale.
Shin followed up her record-tying performance with a 74 and then a 73 on Sunday to finish at 2-over-par 215 for the weekend. Her exceptional play placed her third in a field of 95 golfers. The only other 68 in Penn women's golf history came at the same event in 2012, when Amanda Chin shot a 68 in the tournament's final round.
The Quakers finished fourth this past weekend in the 17-team field, but were first among the four Ivy League programs competing. Harvard finished sixth (905), Yale was seventh (918), and Brown was eighth (919).