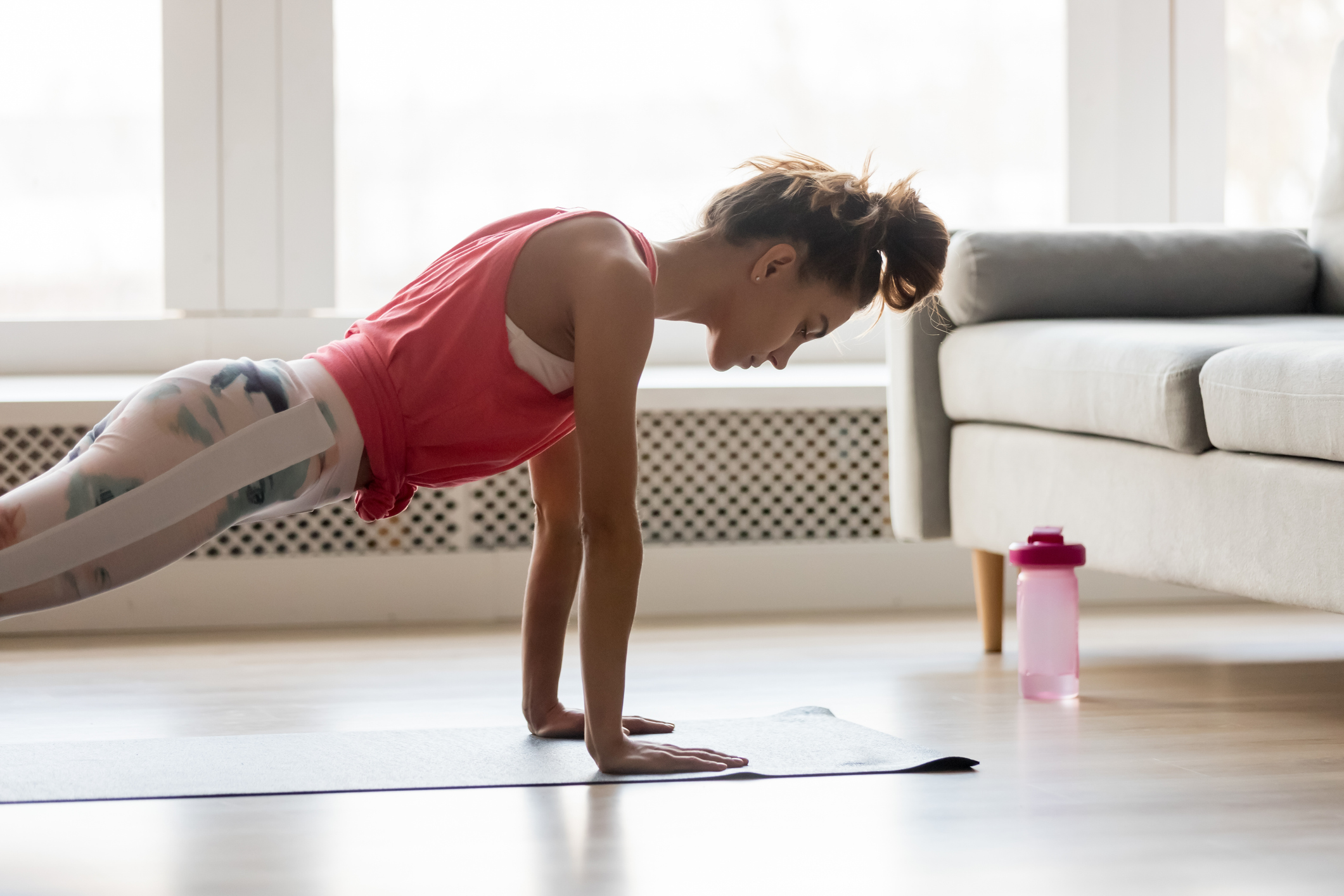 Even though Penn's on-campus recreational activities came to a halt on March 16 due to the coronavirus, staff and fitness professionals at Campus Recreation have been proactive in providing ways for the University community to stay physically fit while socially isolating and working remotely. 
Erica Hildenbrand, assistant chief of staff for Penn Athletics and Recreation, says they have shifted to focusing on promoting free, online resources on their website and Twitter, Facebook, and Instagram pages.
"We're using this time to focus on our social media and marketing efforts, and just promoting some of the resources that we already have," she says. 
Campus Recreation instructors are posting videos of at-home workouts on Instagram and Twitter in a series called "Quarantine Chronicles," and they are using the #QuakerEveryDay hashtag to showcase the various methods the University community is using to practice physical wellness.
Erica Scott, fitness and wellness coordinator at Campus Recreation, has posted short videos on Instagram showing a full body circuit that can be done using lightweight dumbbells, resistance bands, and a yoga mat, and another illustrating simple core exercises that can be performed in the living room or bedroom. 
 
In addition, Campus Recreation has developed linktr.ee/penncampusrec as a remote resource hub to help students, faculty, and staff stay connected to their favorite Philadelphia area studios and University alumni. 
Darren Tomasso, a fitness professional in New York City and a 2017 alumnus, has put together more than a dozen workouts people can do at home or outdoors without any equipment.
Philadelphia fitness professionals Ahmad, Khalil, and Malik Jones, 2019 alumni, have also posted at-home workouts on their Instagram page that can be done with limited or no equipment.
At-home Les Mills classes such as BODYATTACK and BODYCOMBAT are available remotely as well at no cost, and for a limited time, CorePower Yoga is offering free online yoga, yoga sculpt, and meditation classes, and the Nike Training Club is offering free premium access to the app.
Depending on the time of year, the Pottruck Health and Fitness Center and Fox Fitness Center welcome between 46,000 and 86,000 visits per month. Hildenbrand says many of these members use group exercise to foster a sense of comradery and community, and to help them find their way through difficult times. To support the University community in maintaining this cooperative spirit, Campus Recreation is offering free group fitness classes that will stream online through different platforms. More information on these classes can be found on the group exercise page.
"Community matters is one of our core values," says Hildenbrand. "I think it's a really challenging time because [the coronavirus] has caused a disruption from people's normal routine. It can be hard to motivate when you're all by yourself or when you're just completely thrown off of your schedule."
Scott, who is also a fitness professional at Campus Recreation, says she is currently staying in shape by working out at home.
"I have a little bit of equipment here that I can use in my living room, like dumbbells and resistance bands, and I'm actually going to go outside," she says. "It's nice today so I'm going to run up and down the driveway in the back."
For individuals struggling with life without the gym, she recommends thinking of working out as their lifestyle choice, not "going to the gym."
"Don't limit your mindset to thinking that working out and staying healthy can only happen in one place," she says. "If you expand your mindset and say, 'Working out and being healthy is my lifestyle rather than going to the gym,' that means you'll be more open to looking for other options as far as working out goes."